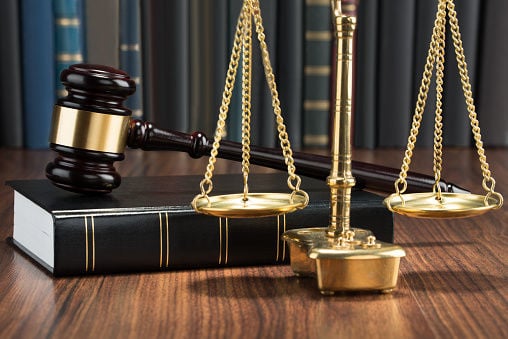 GREENSBORO — There were mixed emotions as Teresa Vincent became Guilford County's chief District Court judge Friday afternoon.
Vincent, who has been a judge since 2000, was celebrated by colleagues as a trailblazer who is the county's first black woman to serve as chief District Court judge.
She was appointed in mid-August by N.C. Supreme Court Chief Justice Cheri Beasley, who led the ceremony Friday afternoon to make Vincent's new role official.
"The people of Guilford County are incredibly lucky to have you in service," Beasley told Vincent.
But no one, including Vincent, could get through the ceremony without recognizing that the job became vacant after the unexpected death in August of former Chief District Court Judge Tom Jarrell. His wife, Cindy was a special guest at the ceremony.
"I am committed to upholding and building on his legacy," Vincent told those packed into Guilford County's largest courtroom for the ceremony.
That legacy includes trying to end the county's backlog of driving-while- intoxicated cases, supporting the Family Justice Center and advocating state officials for more resources for the courts.
Vincent said she would continue to focus on those issues and begin a collaborative style of leadership.
Joe Craig, senior resident Superior Court judge, told Vincent that Jarrell would be comforted to know that Guilford County's courts are "still in capable hands."
Vincent said when she began working as a prosecutor in 1993, she never envisioned her career would lead her to this position.
Contact Danielle Battaglia at
336-373-4476 and follow
@dbattagliaNR on Twitter.
Be the first to know
Get local news delivered to your inbox!