GREENSBORO — Digging irrigation systems for the "mega-mansions" at Lake Norman led to an unexpected 27-year career with the Highway Patrol for a Charlotte teenager with a foot on either side of "the tracks."
And an unpleasant encounter with a deputy in Georgia would cement his commitment to that career.
Capt. Dee Robinson, a Highway Patrol commander with Troop E — which covers nine counties including Forsyth and Davidson — reflected on his career recently. He's preparing to retire in September with 30 years on the books (when you include unused vacation and sick time).
While a high school senior, Robinson worked for a trooper and a Charlotte police officer who owned the irrigation business. Working with them, "that's really what initially sparked my interest."
They encouraged him to pursue a career working for the FBI and that was his goal when he went to N.C. State to study criminal justice, sociology and African studies. But a federal hiring freeze, brought about by the Desert Storm conflict, blocked that option upon graduation.
Robinson wasn't keen on working with a local or state agency.
"Police? Well coming up back in the day in Charlotte, law enforcement in my community, for the most part, was not seen as an admirable career," he said. "That just was not my goal."
While Robinson lived in Charlotte's suburbs, he spent much of his time with his grandparents, who "lived on the other side of the tracks," said Robinson, who is black.
"When you see the law enforcement police coming in and out of your circle, arresting people that you know in the community — whether it's right or wrong, indifferent — I'm pretty sure it was deserved … in a young person's mind, it's like 'They're coming in to take them away, man, leave them alone,'" he said.
"That was my introduction to it, so to speak," he said. "But it also showed me the difference between right and wrong. If you do this, this is the outcome."
Traffic stops traveling from Charlotte to Raleigh shifted his thinking.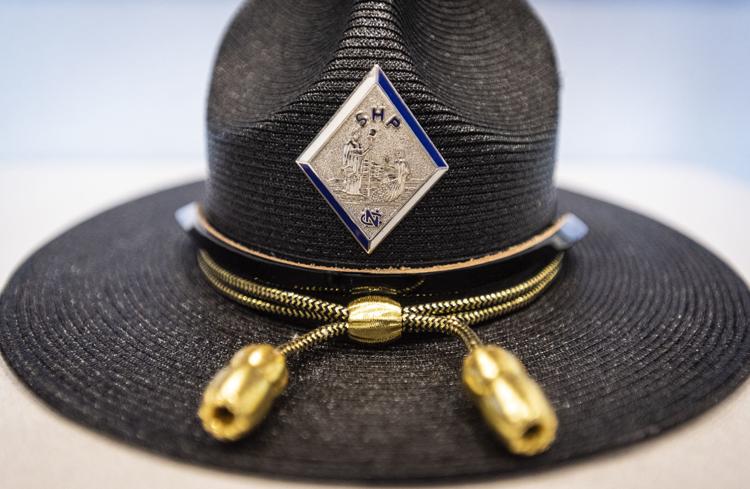 "I got stopped by a North Carolina trooper — twice. Man, I was like 'They look pretty sharp. You know, that looks like a cool gig. I think I could do that,' " he said.
The rise of the #BlackLivesMatter movement, known for its demonstrations against police shootings of black suspects, and its countermovement #BlueLivesMatter, formed after the assassinations of two New York City police officers, puts Robinson in a position shared by black law enforcement officers around the country: with a foot in each culture.
"It impacts me greatly, as an African American. But that is one of the reasons I do what I do," Robinson said. "You have to have that representation on this side of the fence, but you also have to have someone there to be able to relate and to act as a conduit for conversation or understanding as to why this happened. What can we do better to promote the cause that everybody is being treated the same under the law."
Driving while black
It was another traffic stop, this time in Georgia, that drove home the "driving while black" phenomenon for Robinson, who says that everything had always come easy for him growing up.
His best friend who worked at Circuit City told him he should come down and buy a computer — the internet was just coming into its own.
He jumped into his new Lexus to drive to Atlanta, pick up the computer and bring it back home.
Driving through Georgia, he won't say which county, Robinson started seeing lots of deputies stopping people along the highway.
"The speed limit was 65, I was dead on 65 in the left lane," Robinson said. He passed a third set of deputies pulling people over and then saw another in the median, clocking the speeds of drivers.
"I thought, 'Man, they are really out here hammering people,' " he said.
Another deputy going the opposite way, turns into the median. "He looked at me … I looked at him. … OK well he's going into the median, he must be going to talk to his buddy sitting in the median," Robinson thought to himself. "(I'm) still oblivious, going on down the road," he said.
Instead, the deputy turned around and got behind Robinson.
"I see this deputy coming and he's running in excess of 100 mph, so I moved over, and he blows past me," Robinson said. "I thought maybe he must have gotten a call."
Robinson gets back in the left lane and after driving less than a mile, he sees the deputy's cruiser stopped dead in the left lane. "So I moved back to the right. He gets behind me and blue-lights me."
Handing over his driver's license, Robinson asked the deputy, "What are you all doing, some type of drug interdiction?"
The phrase "drug interdiction" caught the deputy's attention.
"He said 'Who do you work for?'"
"I said 'So can I ask why I'm being stopped?'"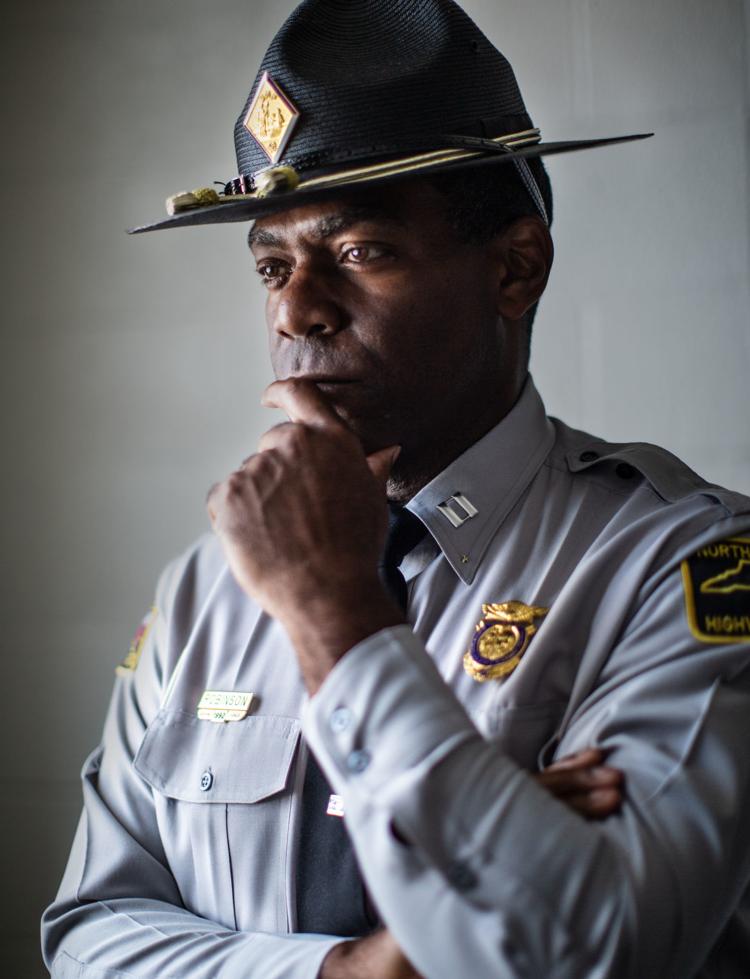 "He said, 'Who do you work for?' "
"I work for the state of North Carolina. I'm a trooper, been a trooper for six or seven years. Can I ask why you stopped me?"
"So he had my driver's license and he's looking at the interior of the car. He said, 'You know what this is don't you?' And he reached in and he grabbed my turn signal, and he flipped my turn signal up and down.
"It was so disrespectful, just the condescending tone that he spoke to me and the fact that he reached in there and asked me 'You know what this is, don't you?' Kind of dumbing me down?"
"So I said, 'Yeah, I know exactly what that is, that's a turn signal.'
"You didn't give a turn signal when I came up on you."
"'Really.' I said, 'Is that what you guys do down here? Because I've been working the road for some time, and I have never done what you just did.'
"I said, 'Now, what you're doing is illegal. (A turn signal,) that's a courtesy out here on the interstate. ... I was trying to move out of your way so that you could get to wherever you were going running 100 plus miles an hour running up the interstate.'"
"So he kind of got huffy puffy, gave me my stuff back and kind of walked off," Robinson said.
New focus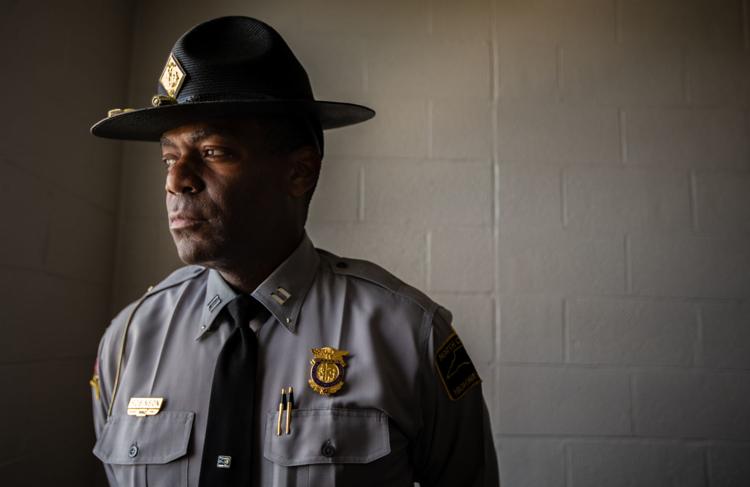 Robinson said that his new Lexus — 30-day tags — his casual dress (fraternity T-shirt, hair uncombed) and no luggage, could be what he calls indicators — he doesn't call it profiling — of drug activity.
Still, "That's when I had my paradigm shift. I was like, man, what about these guys back here that they had on the side of the road. And then, as I'm playing it over my mind, I saw Latinos, I saw blacks, I didn't see any whites out there.
"Up to that point, if I ever got stopped, I was going a little fast. I was doing something," Robinson said. "That was the first time I had been stopped for literally no reason."
It changed his life. He quit thinking about leaving the Highway Patrol to pursue a career with the FBI or some other national agency.
"People don't understand how helpless you feel when somebody does something like that, and it violates your civil liberties. I can only think that the reason it didn't go any farther was because of who I was and who I worked for.
"You know, we have different people from different backgrounds, our police officers are not created equal," Robinson said. "So, that kind of motivated me to start trying to move, and sent me through the ranks."
Now retiring, after being a supervisor since 2001, Robinson said he finds the most rewarding part of his career is watching those he mentored do well in the profession.
"To see them come through the ranks and come back and say, 'Hey, I hope I made you proud. Or I did this based on your input and I'm trying to be like you.' That's the most rewarding aspect."
The toughest facet of his career is the tragedies he's seen other troopers experience.
"You take on their tragedies, as well as you share in their happiness," he said.
He recalls one friend, whose young daughter was playing outside of a church in its cemetery, during a break in Bible school.
"She was running around and playing in the cemetery, and one of the tombstones fell over on top of her and killed her.
"When you see things like that, it does damage to you," he said.
"The good outweighs the bad," he said of his career choice. "But some things you can't just unsee."
Police department recruitment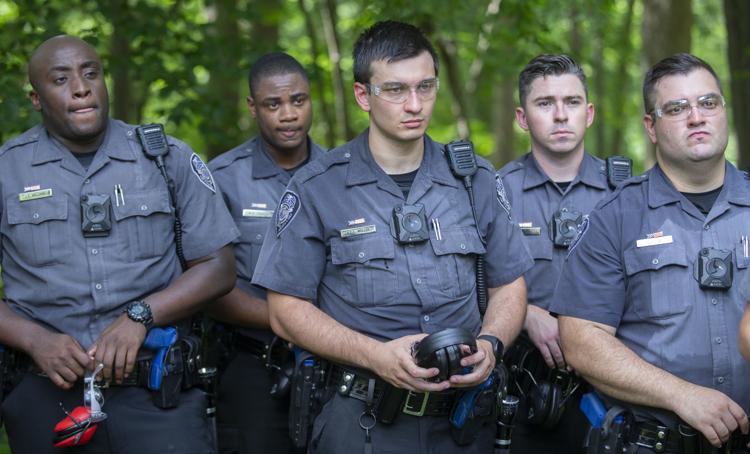 Police department recruitment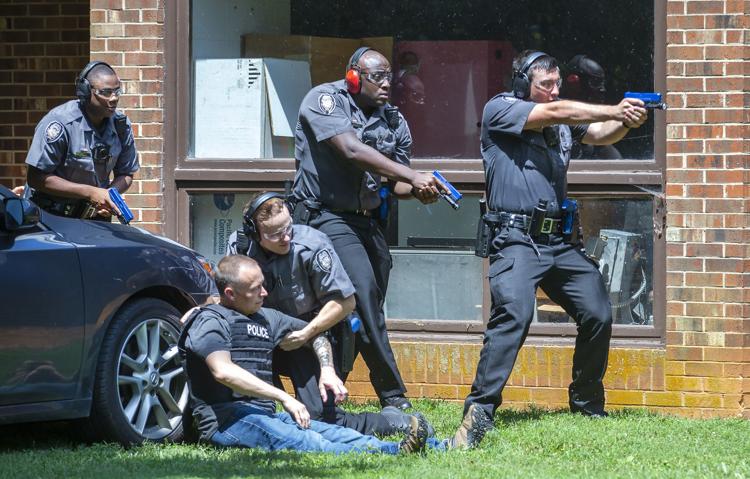 Police department recruitment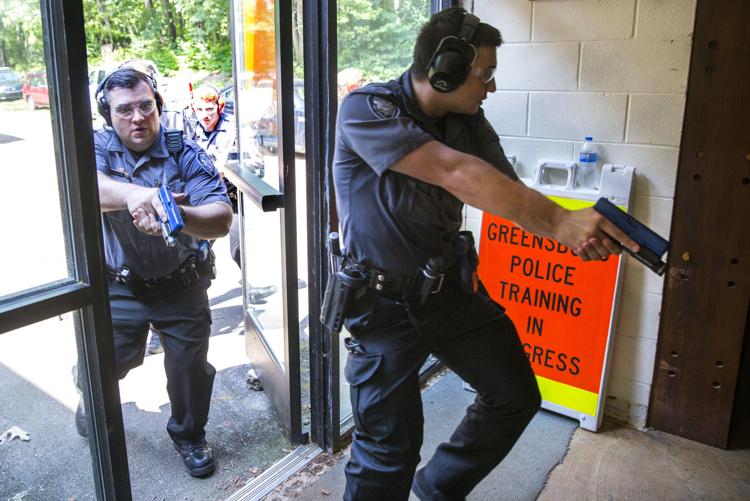 Police department recruitment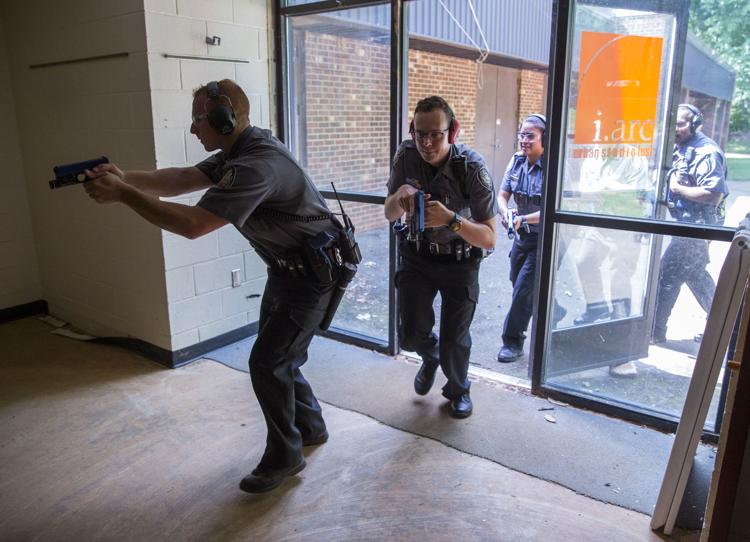 Police department recruitment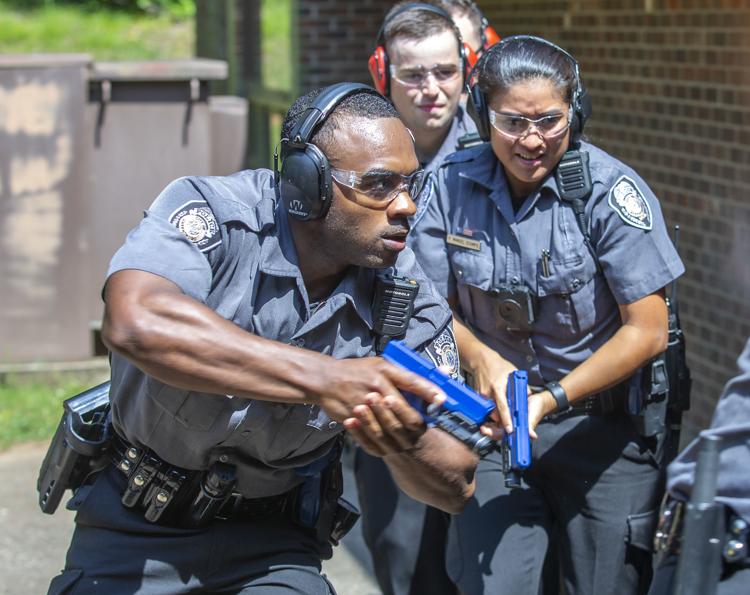 Police department recruitment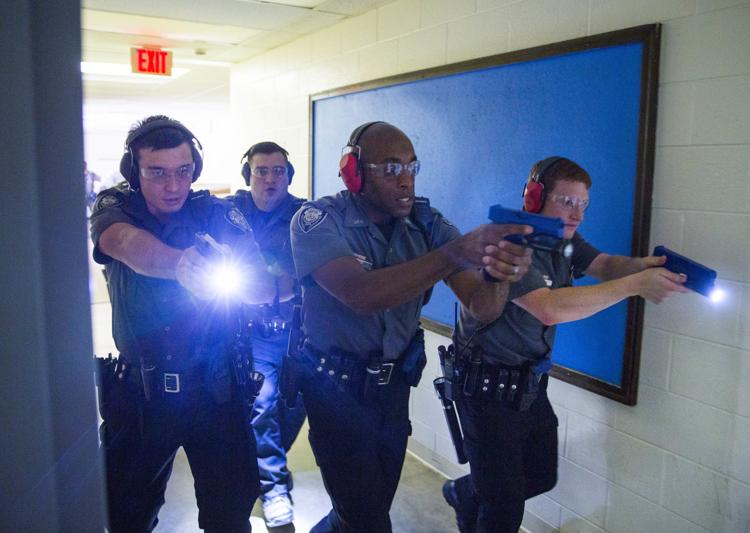 Police department recruitment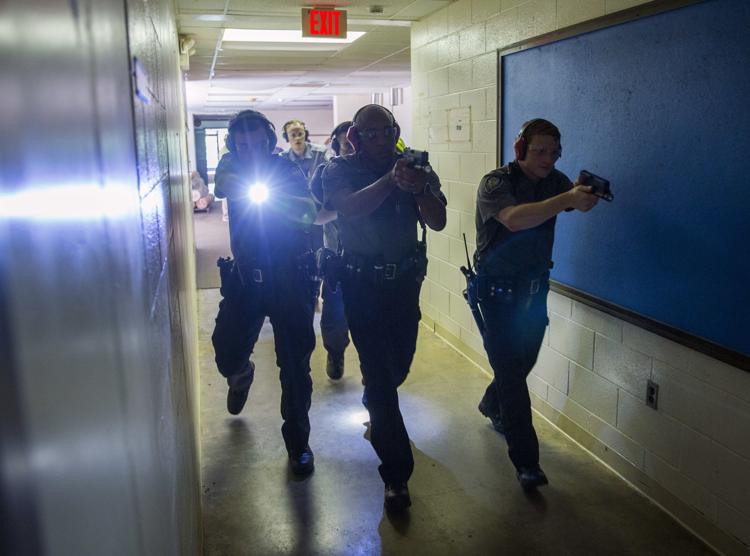 Police department recruitment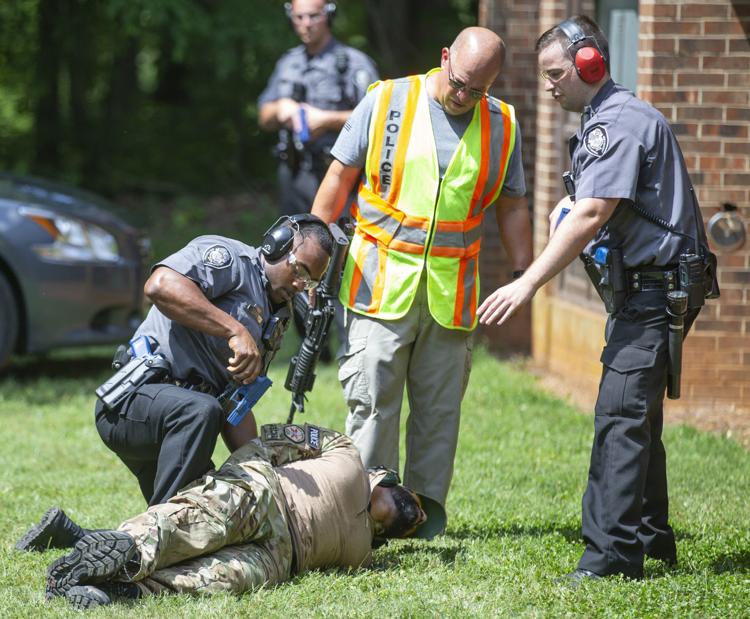 Police department recruitment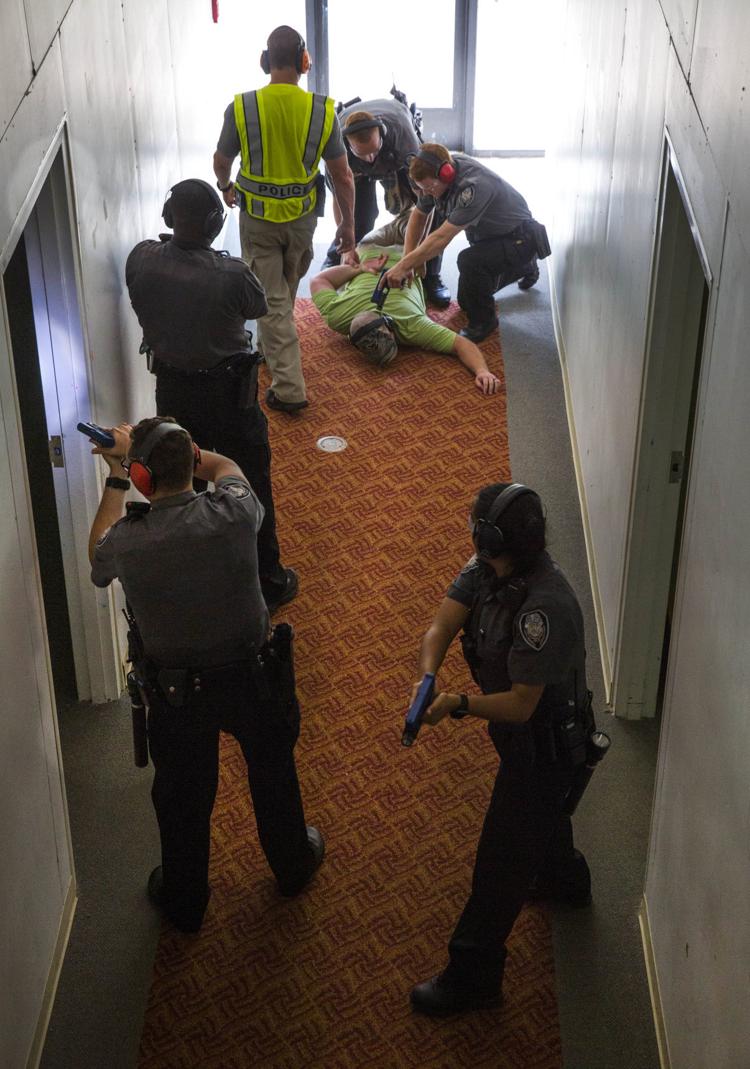 Police department recruitment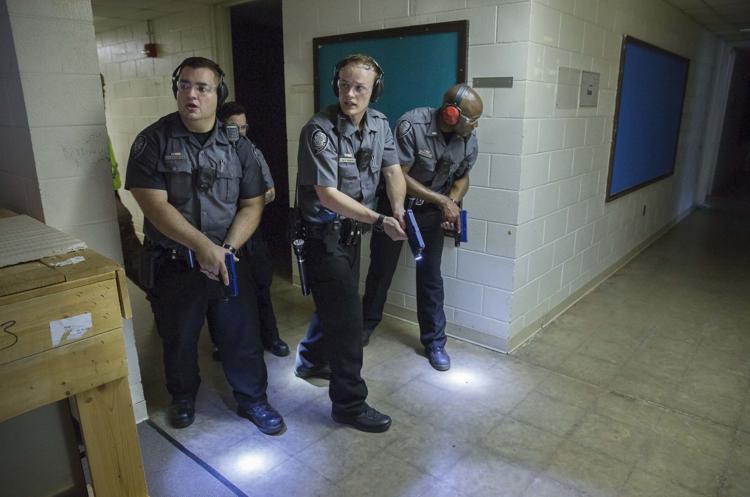 Police department recruitment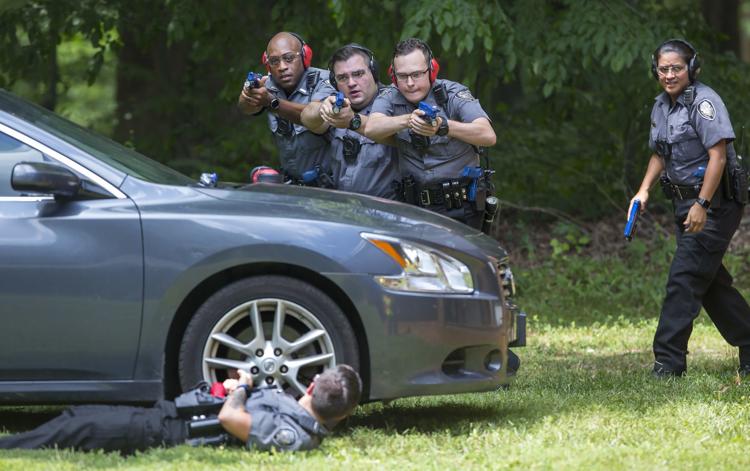 Police department recruitment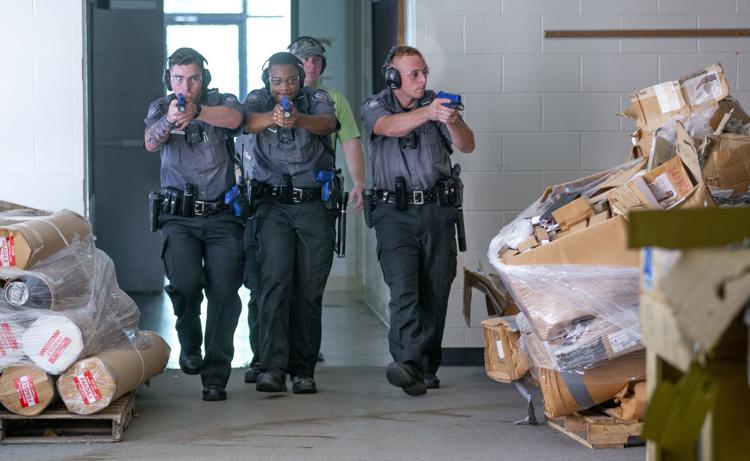 Recruitment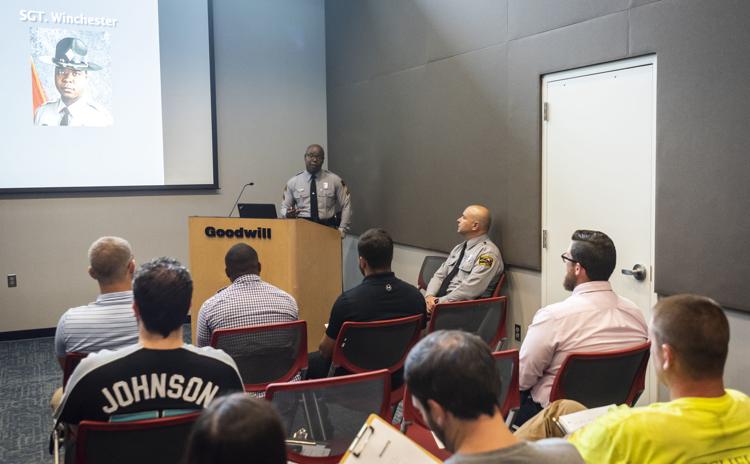 Recruitment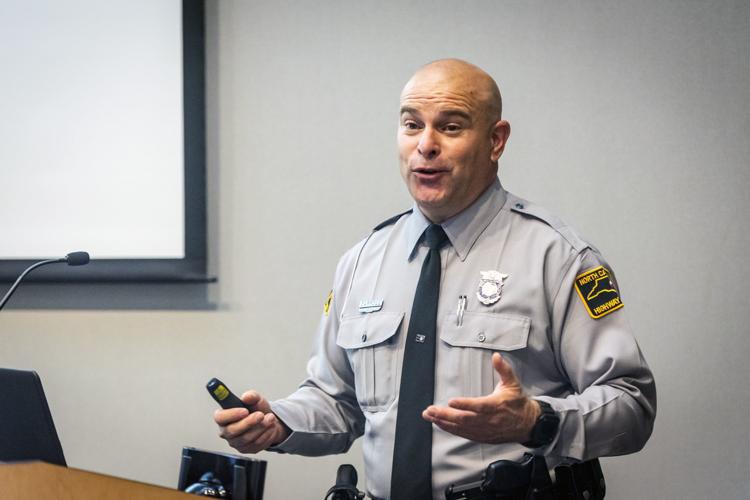 Recruitment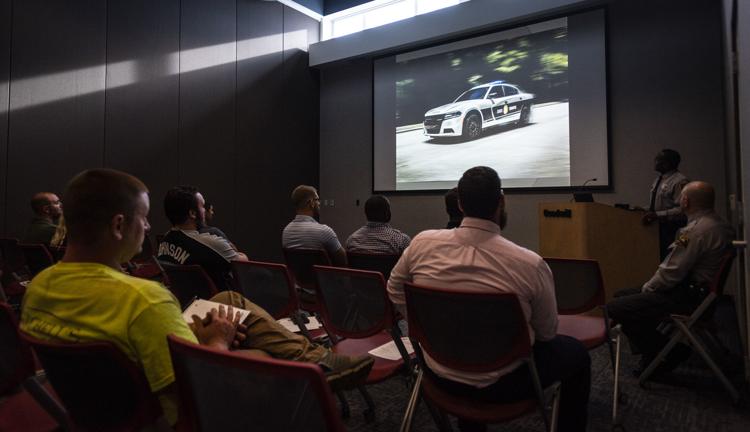 Recruitment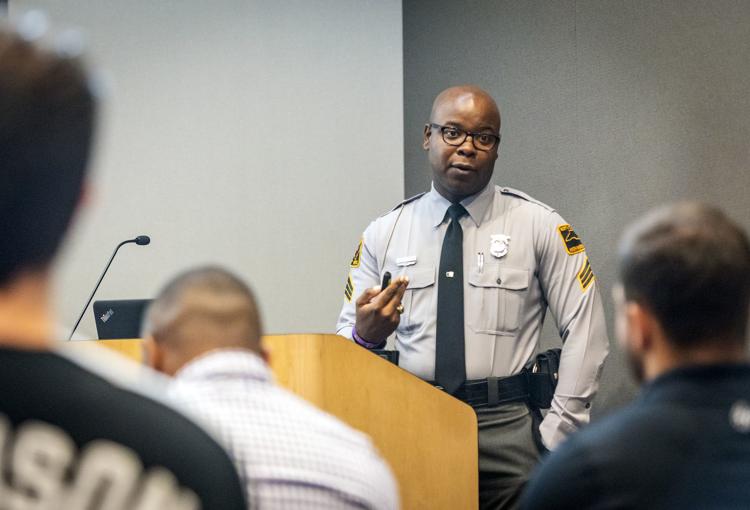 Recruitment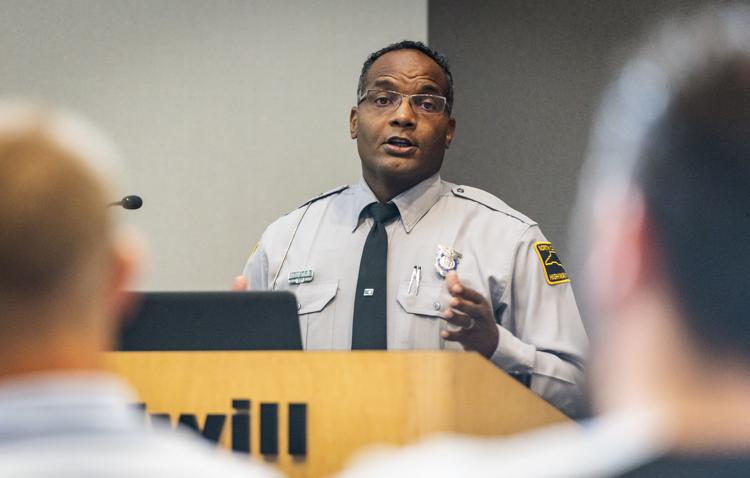 Recruitment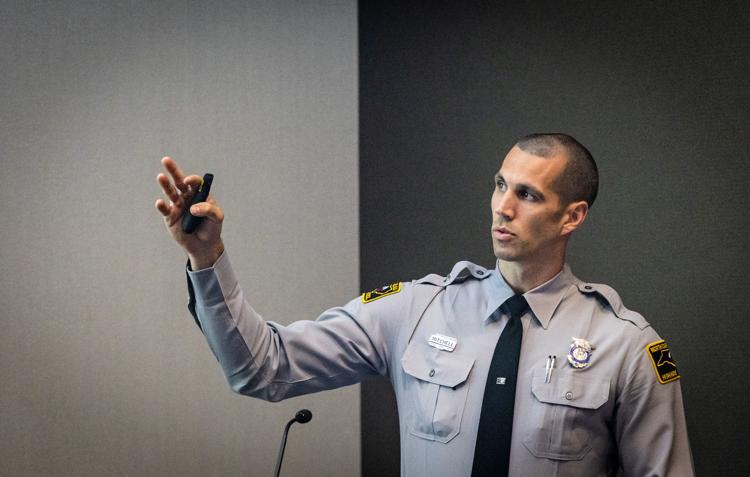 Patrol School preparation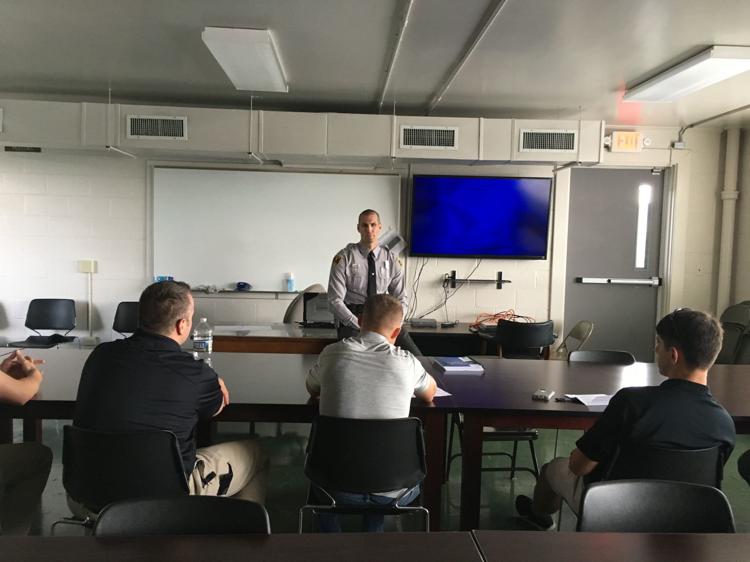 Patrol School preparation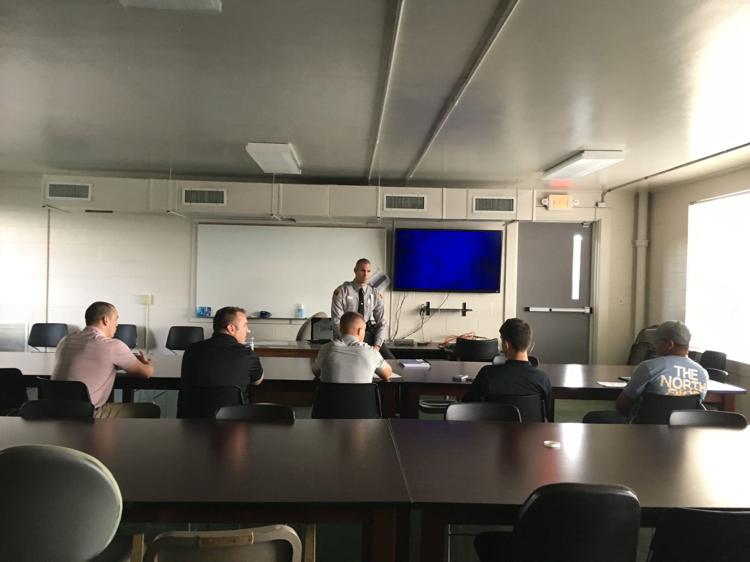 Recruitment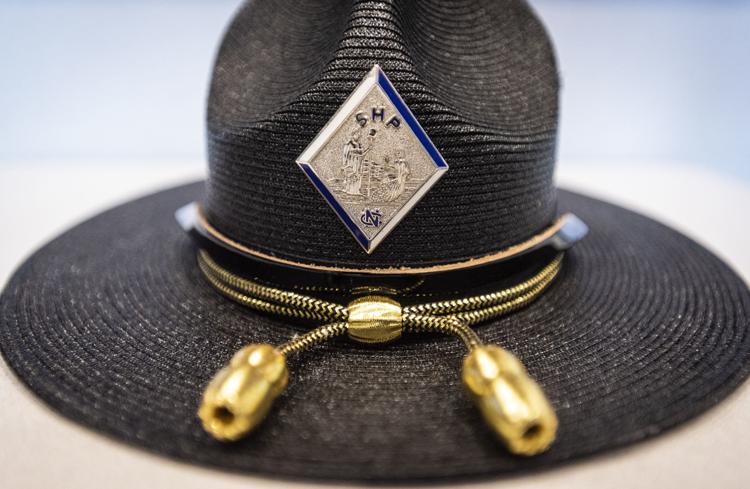 Recruitment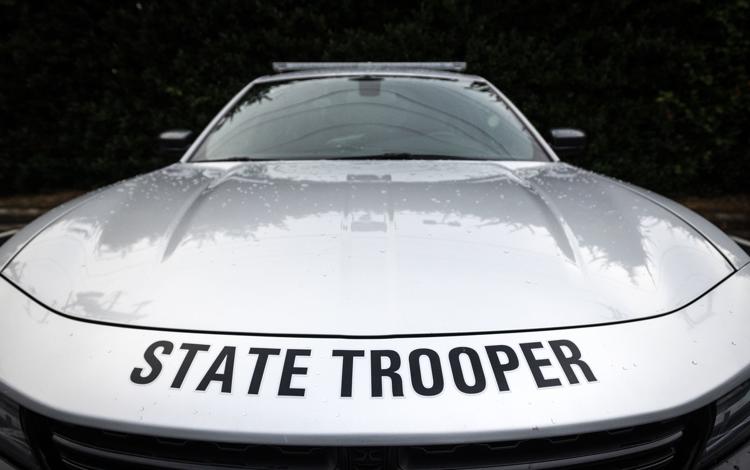 Contact Kenwyn Caranna at 336-373-7082.