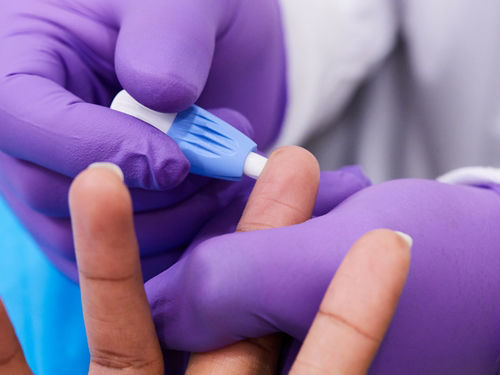 WINSTON-SALEM — The latest update on Wake Forest Baptist Medical Center's testing for COVID-19 antibodies has found an increase in positive test rates among North Carolinians.
The positive test rate was 3% on June 8, but increased to between 8% and 10% as of June 22.
A positive test signifies that the person has been infected with the virus, whether symptomatic or asymptomatic.
Antibodies generally can be detected in a person's blood 14 days after the start of symptoms, which means the data collected through this study will be a lagging indicator of the virus's prevalence in the population.
Antibodies are measured by medical researchers to determine levels of community spread with viruses. They are typically disease specific.
Wake Forest Baptist began testing in April with Atrium Health also participating. Eligible patients are those who have received care within their health systems. The bulk of the participants to date are between ages 50 and 75, but ranges from 16 to 95.
As of June 22, there were 18,222 participants enrolled in the Community Partnership Research study, primarily in Davidson, Forsyth, Guilford and Randolph counties. There have been 533,791 completed daily symptom logs.
At an 8% positive rate, that means 1,458 study participants have shown to have the antibodies. At 10%, there have been 1,822 participants.
Many of the positive antibody tests have been found in south Winston-Salem and southwest Forsyth, and western Greensboro and High Point. The positive tests for the virus appear to be concentrated in south Winston-Salem and southwest Forsyth.
Richard Craver is a reporter for the Winston-Salem Journal.