GREENSBORO — David and Jeanie Saunders gave their share of hugs Sunday during the Greensboro Pride Festival in downtown Greensboro.
Wearing "Free Dad Hugs" and "Free Mom Hugs" T-shirts, the couple from Climax said one of their sons is gay and it was not easy for him to tell them.
"We're here for him, even though he's at work," Jeanie Saunders said. "We're very supportive of our children."
The couple's hugs were spontaneously requested by a trio of friends, who found their embraces surprisingly emotional.
"It was very nice to be hugged by a Dad figure, someone who is understanding and caring," said Amber Barnhill of Trinity, who began crying after the hug.
She and her friends, Mason "Ace" Ingram and Dillon Fitts, say some family members believe their sexual identity is a phase and avoid talking to them about it.
The friends agreed that attending the 14th annual Greensboro Pride Festival along South Elm Street made them feel welcomed. Event organizers anticipated approximately 15,000 people would attend this year's festival.
Ashley Billie and Daniel Castillo, who both attend Elon University, said they were enjoying the sense of community at the festival.
"You know you're not going to be judged here," Castillo said.
He opted to wear his fraternity colors Sunday because Castillo said his brothers are his biggest support system, next to his family. He said he initially was fearful that a gay man would not be accepted by his fraternity.
"I was told you're a brother no matter what," he said.
Southwest Guilford High student Lacie Morgan said she always wanted to attend a Pride festival.
"It's where people can be who they want to be and not be judged by other people," said Morgan of High Point.
Heather Replogle of Summerfield said Sunday's Pride festival was a first for her.
"We're here to support a friend and celebrating the acceptance of everyone," Replogle said.
For Leah Gillis, owner of Send Your Love Florist & Gifts, being a vendor at the event was personal. 
"Love is love," Gillis said. "I believe in supporting my customers, my friends and family, and flowers are a beautiful expression of that."
Gillis' sister, Kathleen Tompkins, was unable to attend, but Tompkins' wife, Meredith Tompkins, was busy face-painting in the booth they shared.
Darrin Porter of Winston-Salem and Philip Layton of Liberty were stopped by three different people within minutes of arriving at the festival. The duo wore colorful hand-crafted wings that Porter spent two weeks making as part of their festival outfits.
"Normally people wouldn't come up and talk to you" during the average day, Porter said. "Wearing this helps break down those barriers."
Photos: Greensboro Pride Festival 2019
Greensboro Pride Festival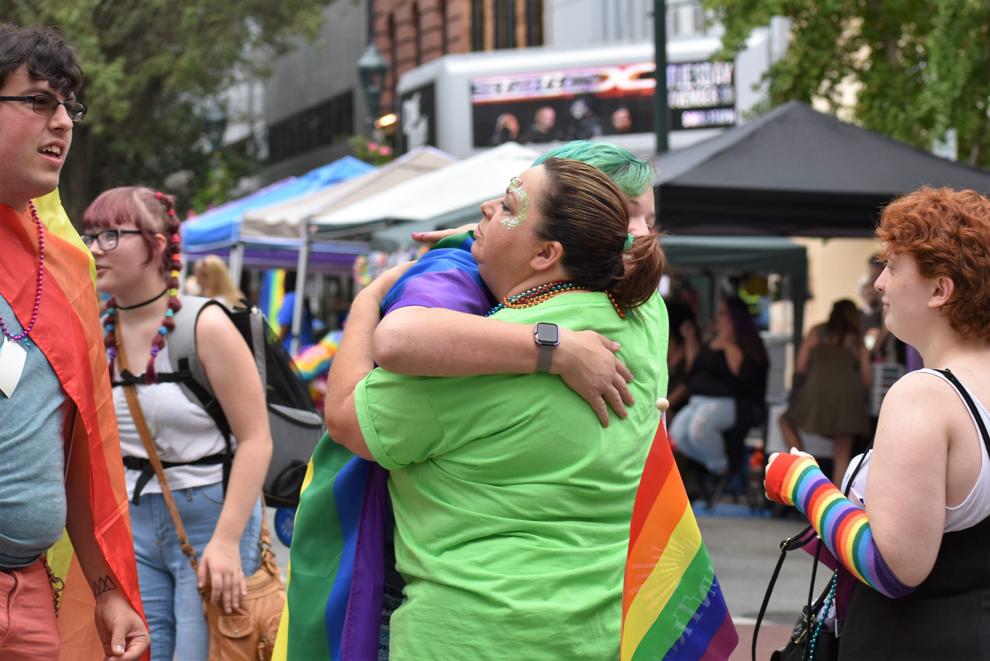 Greensboro Pride Festival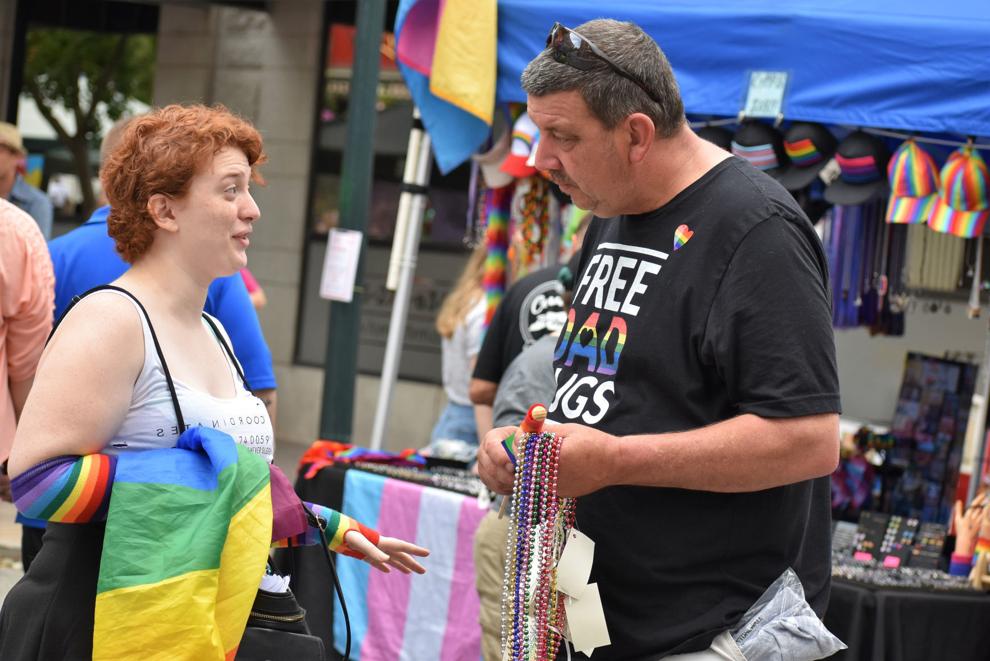 Greensboro Pride Festival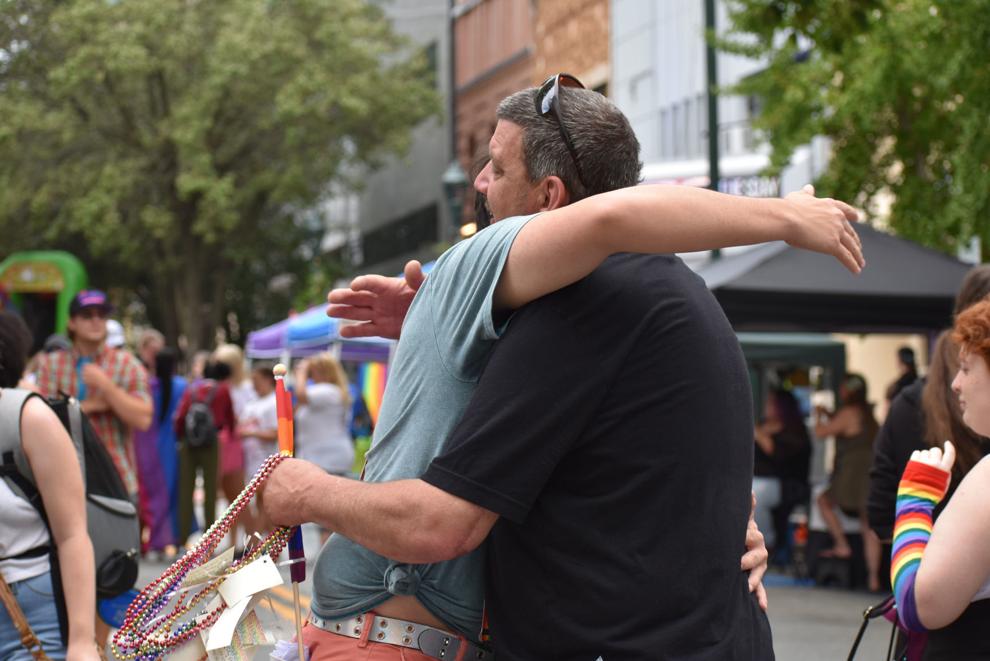 Greensboro Pride Festival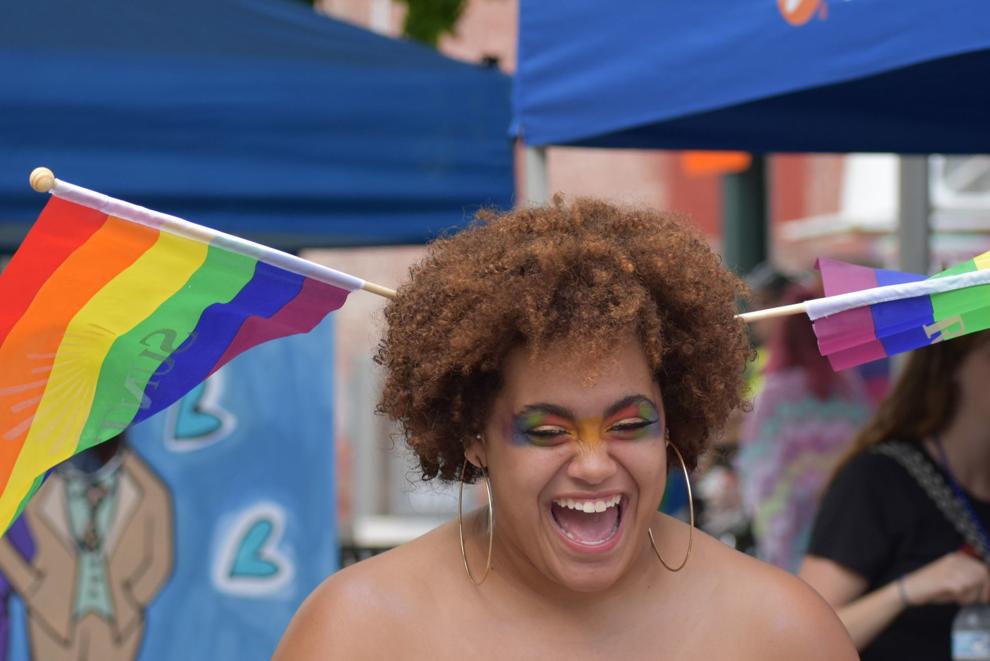 Greensboro Pride Festival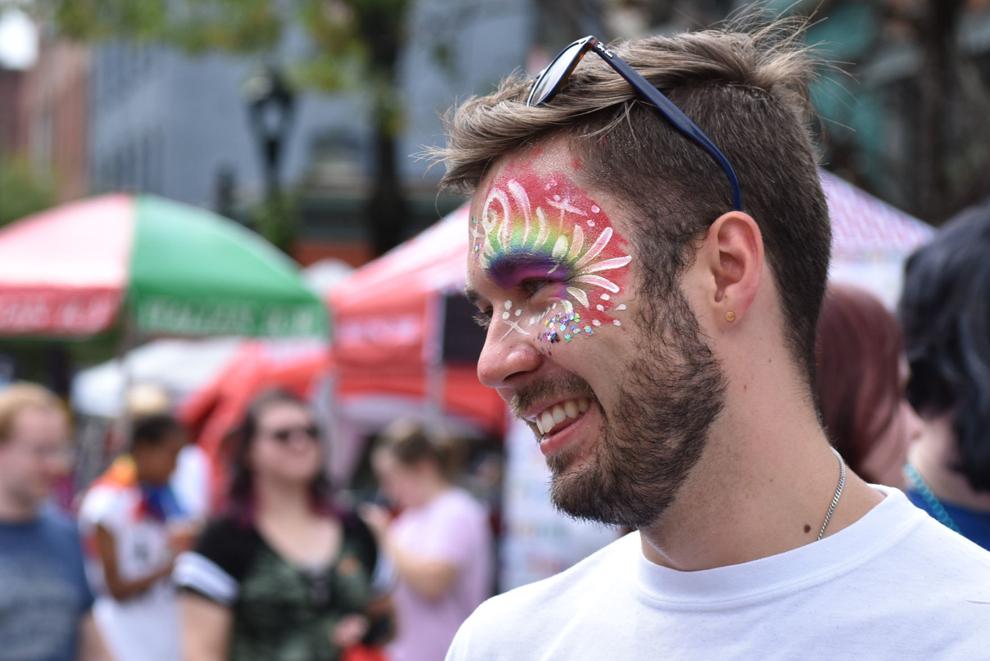 Greensboro Pride Festival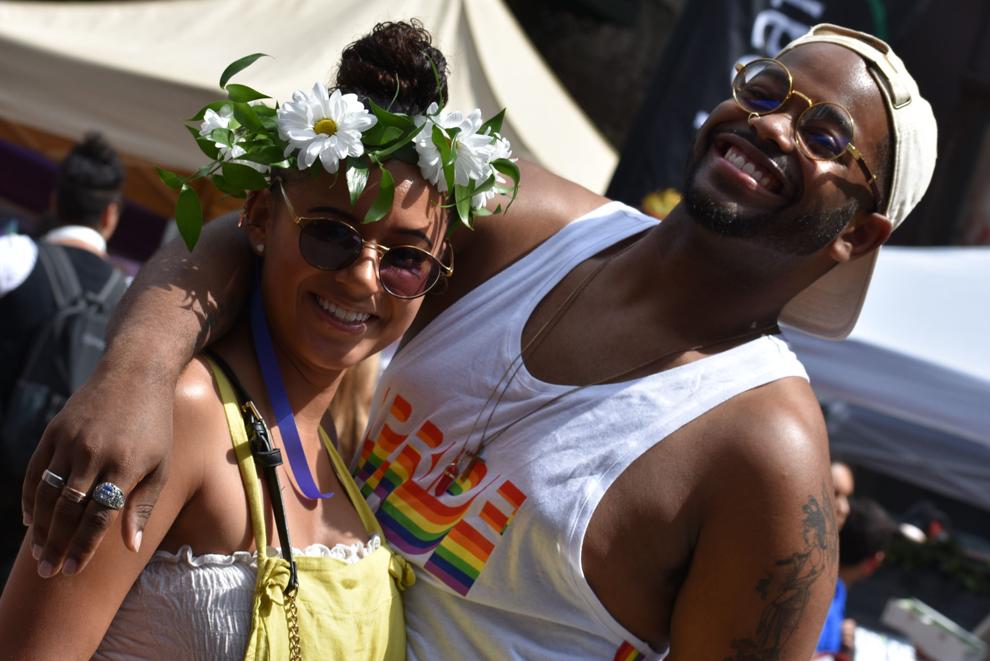 Greensboro Pride Festival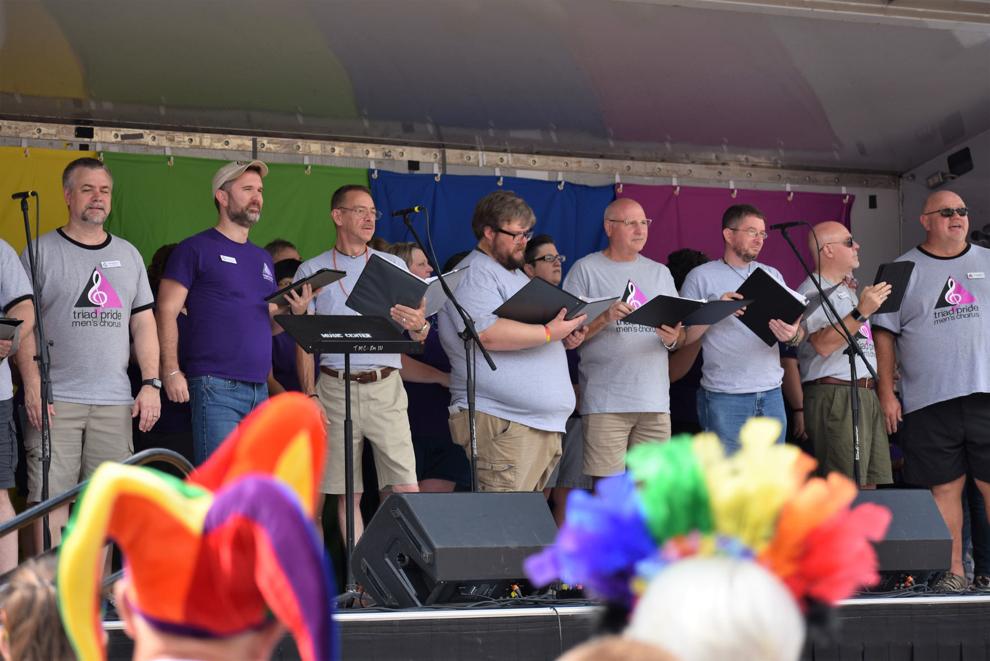 Greensboro Pride Festival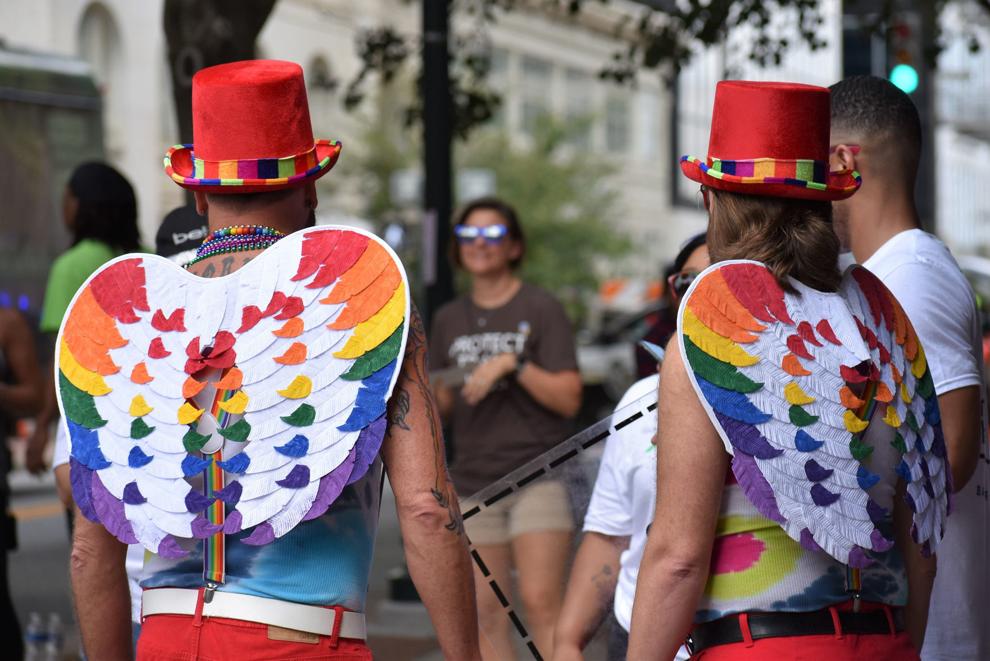 Greensboro Pride Festival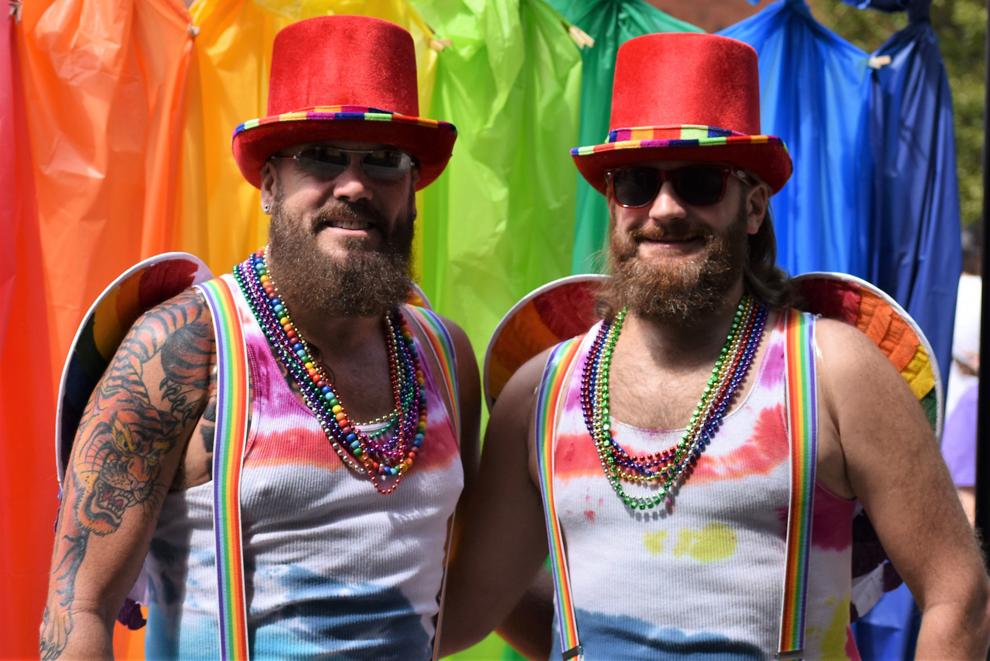 Greensboro Pride Festival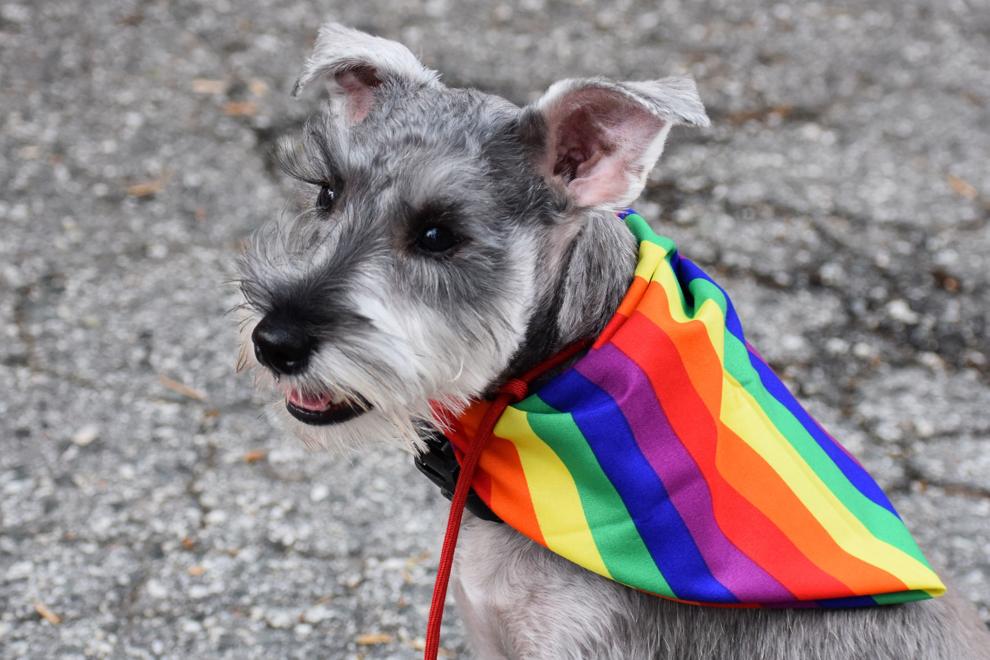 Greensboro Pride Festival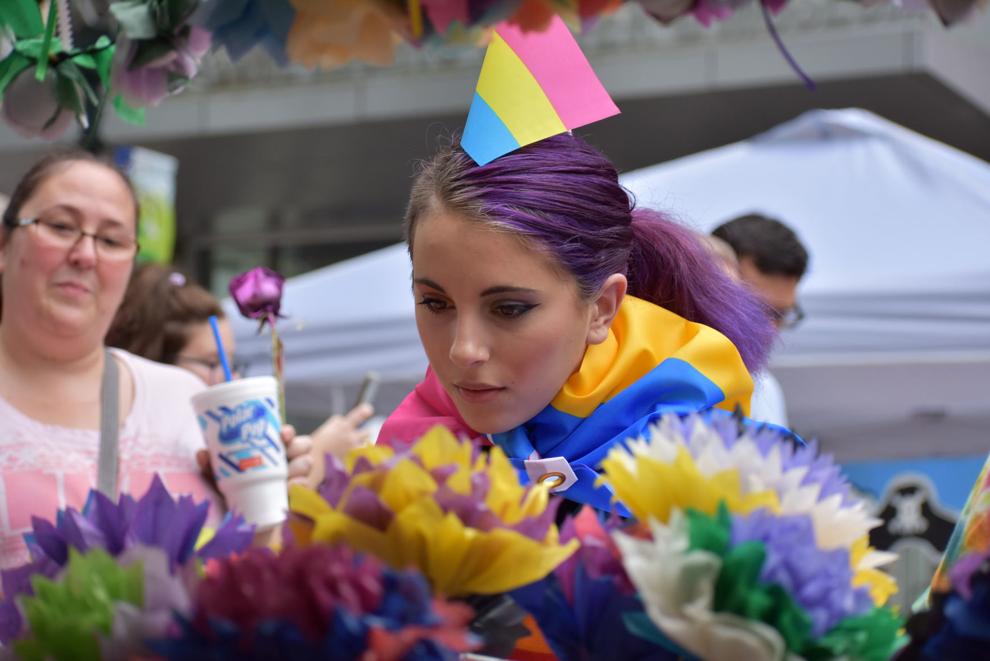 Greensboro Pride Festival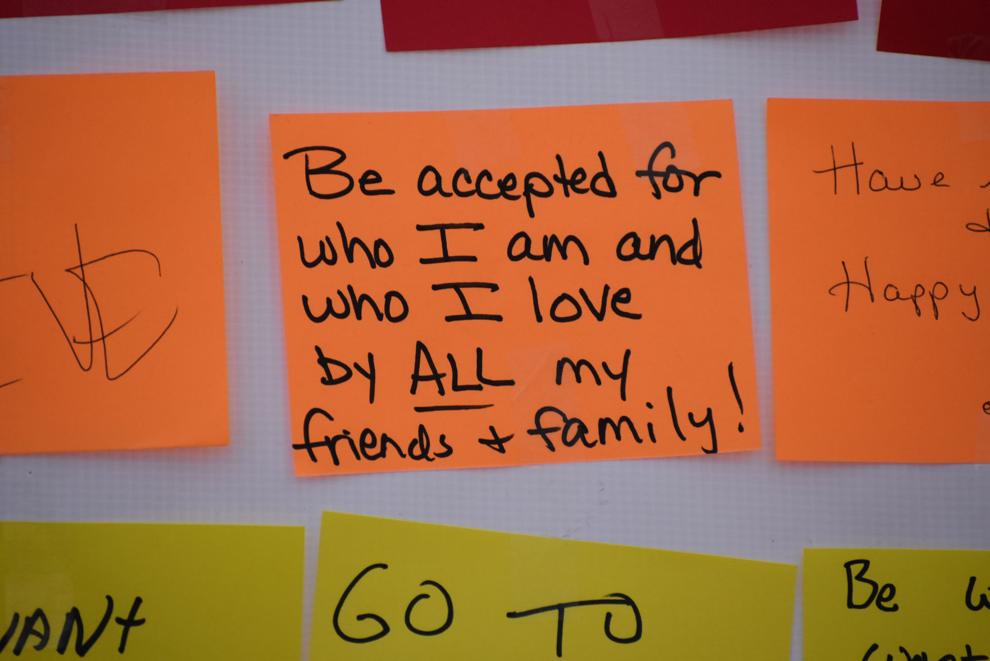 Greensboro Pride Festival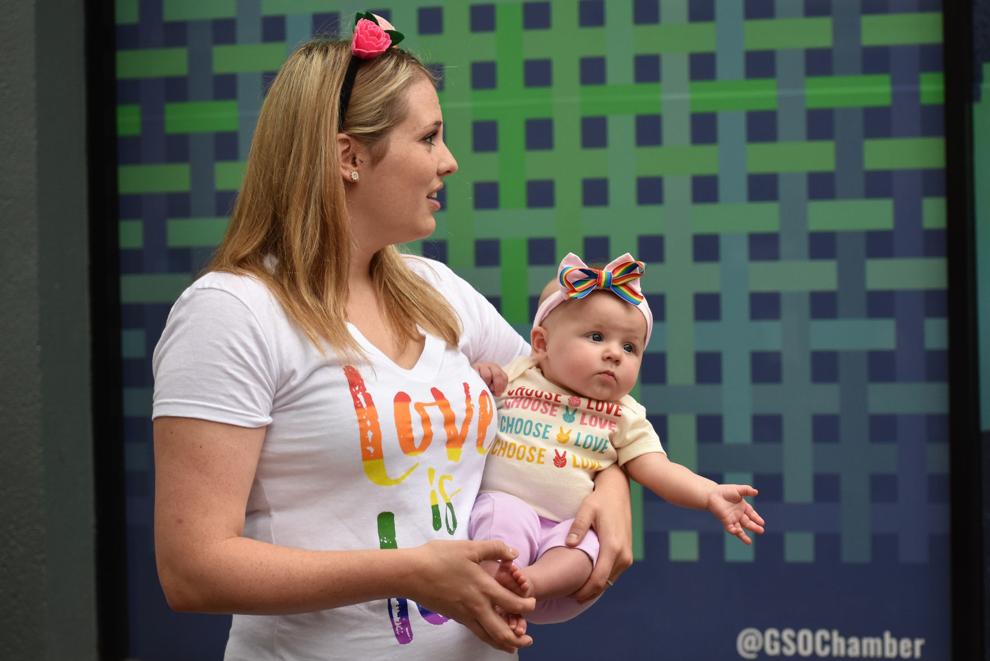 Greensboro Pride Festival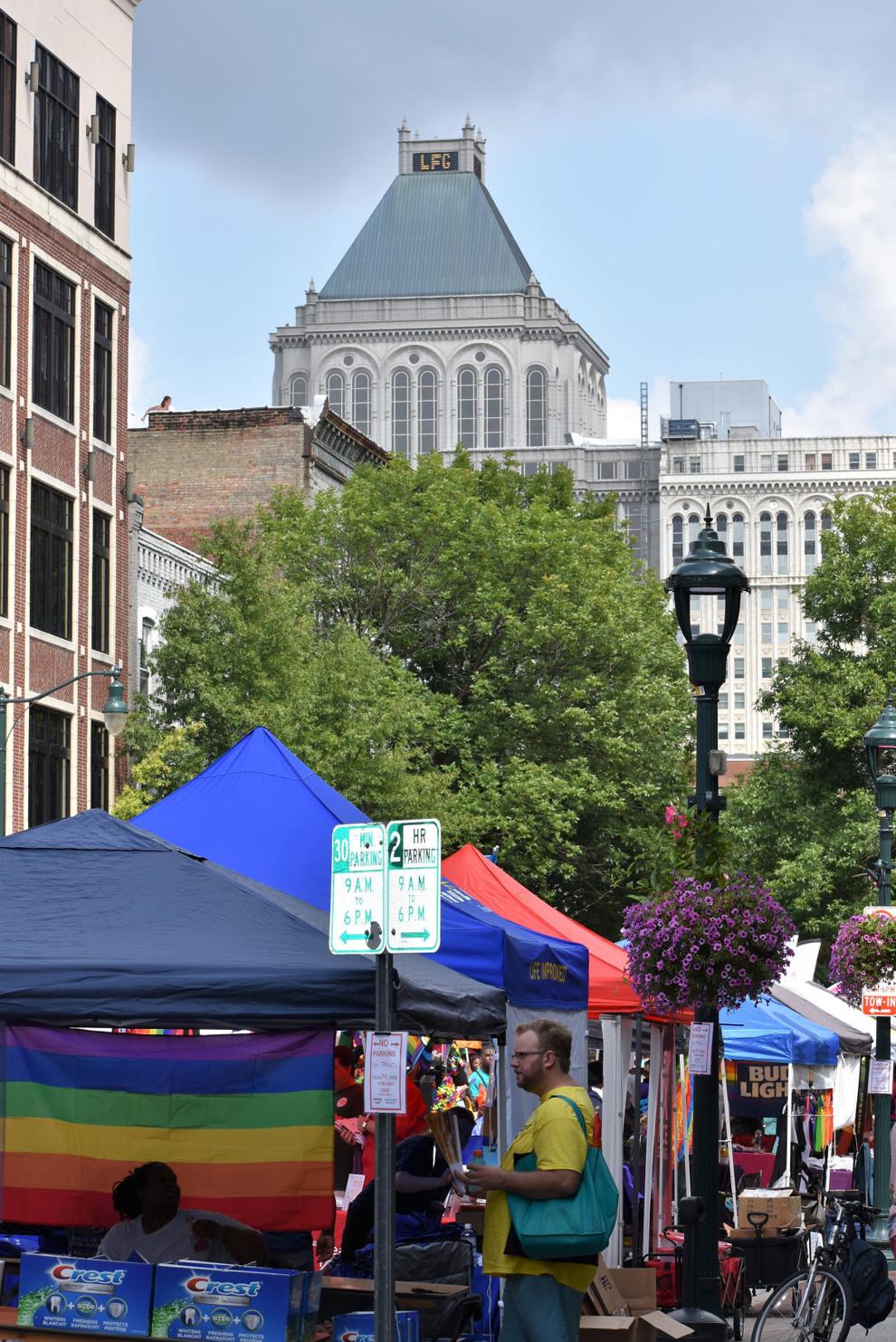 Greensboro Pride Festival