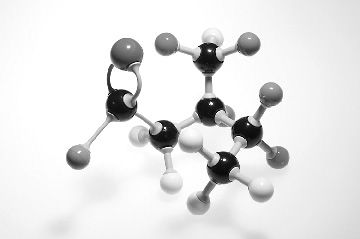 WALNUT CREEK, Calif. — A potential new treatment for depression involving magnetic pulses applied to the brain is getting a closer look from neuroscientists at the University of California, Berkeley.
Known as Transcranial Magnetic Stimulation, the therapy has shown promise in clinical trials, but scientists have little understanding of how it alters brain function.
Now, Ralph Freeman and a team of graduate students at UC Berkeley have discovered that how the brain stimulation affects neurons depends on what the brain is doing at the time.
"We have to know how it works before we can know how to use it," said psychiatrist Sarah Lisanby, director of the brain stimulation division at Columbia University in New York.
In a TMS treatment, a paddle containing a coil with electric currents pulsing through it is placed on a patient's scalp. The currents create a magnetic field in the underlying area of the brain, which changes the electrical signals sent by neurons.
FDA data show downside of corrective eye surgery
RALEIGH — Millions of Americans have undergone laser eye surgery to correct bad vision, and along with the procedure's popularity something else is coming into focus: its hazards.
Every year thousands of Americans who undergo LASIK are left with chronic pain, dryness of the eyes, distorted night vision and even blindness, according to Food and Drug Administration statistics.
LASIK — which stands for laser-assisted in situ keratomileusis — uses lasers to cut and reshape the cornea.
The American Society of Cataract and Refractive Surgery, which represents about 9,000 ophthalmologists specializing in laser eye surgery, estimates that only 2 percent to 3 percent of the more than 1 million LASIK surgeries each year are unsuccessful.
But FDA records show that six months after the surgery, up to 28 percent of patients complained of eye dryness, up to 16 percent had blurry vision and up to 18 percent had difficulty driving at night.
Cost of anti-seizure drug for babies skyrockets
PHILADELPHIA — There's one drug most doctors turn to first when babies have catastrophic seizures: a natural hormone sold under the name H.P. Acthar.
The lone maker of that drug raised the price from $1,650 a vial to more than $23,000 a vial on Aug. 27, sending the price for an average patient to $100,000 or more.
Experts say it's likely that many patients will find it harder to get this drug.
"It's an obscene increase. I could almost see doubling or tripling the price but (14) times seems ridiculous," said Sarah Erush, clinical manager of pharmacy at the Children's Hospital of Philadelphia.
The maker, Questcor Pharmaceuticals of Union City, Calif., says it had no choice. "We had to take this kind of a pricing increase to insure that Acthar remains available," said Steve Cartt, Questcor's executive vice president for corporate development. "The company was in a bad situation."
Cartt said the company has revamped a program to make more Acthar available at no cost to help uninsured parents, and it has started copay assistance programs.