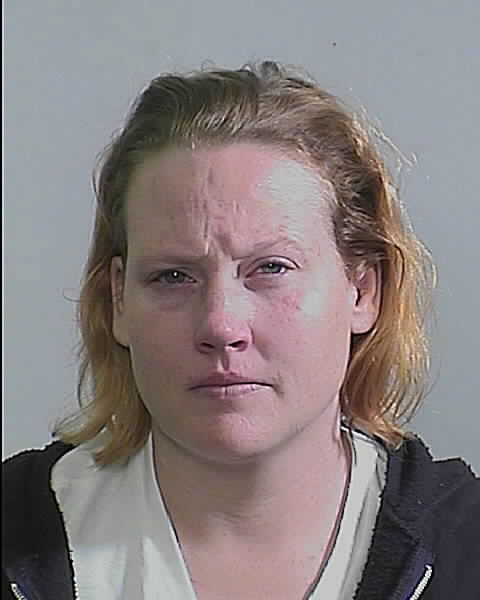 HIGH POINT — A mother must spend four months in jail because she consistently failed to send her children to school.
A judge sentenced Istana Renee Smith, 34, on Friday for not sending her three children to school, court records show.
Smith, of 2706 Annmore Circle, Apt. A in High Point, had previously been convicted for violating the state's school attendance law. She received a 30-day suspended sentence and five years of probation in 2002, according to court records.
Because of confidentiality laws, the children's status was unknown. Smith is in the Guilford County jail.
It was unclear how many days her three children missed last school year. State law allows school officials to pursue charges against parents if children have more than 10 unexcused absences. Violating the school attendance law is a misdemeanor, punishable by up to 120 days in jail.
"I think parents out here need to know these are the consequences," said Mallie Burton, a social worker with Guilford County Schools for 10 years.
In that time, she has had only one parent receive jail time for excessive student absences, she said.
Barbra Lassiter, also with Guilford County Schools, said she never saw a judge hand out more than 10 days in her 19 years in social work. Judges more often suspend sentences, they said.
But social workers are dealing with these situations more often.
In the past 10 years, the number of charges statewide has risen from 1,374 to 1,946, according to the N.C. Administrative Office of the Courts.
Burton said she has 10 pending court cases.
North Carolina's school attendance law requires that children age 7 to 16 attend school regularly.
Once students start accumulating unexcused absences, Guilford schools officials send letters to remind parents of the law.
Many social workers often send one last letter to get parents to work with the school on getting students back in class, Burton said.
Social workers said excessive absences can hurt students academically and, according to district policy, will be considered when deciding whether to hold a student back a grade. Missing classes in high schools with block scheduling is particularly damaging; students take a year's worth of classes in a semester under block schedules. Missing four days in block scheduling is like missing eight days under a regular schedule.
"The kids get so behind," Lassiter said. "It's hard to catch up."
Unlawful absences can also lead to disciplinary action, including out-of-school suspension, according to district policy.
"It's a serious thing to me," Burton said. "We just want what's best for our students."
- Requires students to attend classes regularly until age 16
- Limits unexcused absences to 10
- Requires schools to notify parents when they may be violating the law
- Provides schools an option to pursue legal action
- Medical/dental appointments
- Educational opportunity
Sources: N.C. General Statutes, Guilford County Schools