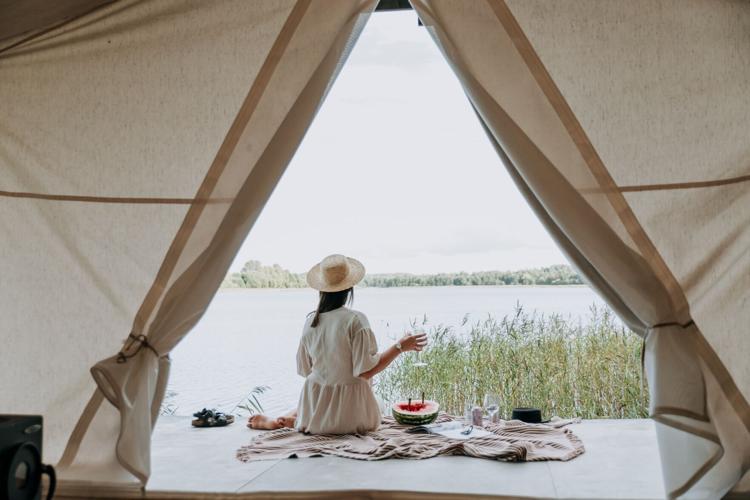 Whether it's a cabin in the mountains, a condo on the beach or a cottage in a state or national park, we all need a respite from the slings and arrows and spikes of a pandemic.
Treat yourself to all the comforts of home, but in a vacation setting, and create new memories and recapture your calm. 
Coffee lovers rejoice
Nothing says self-care like your favorite roast brewed up in a French press coffeemaker, especially on the road. Designed for travel and the outdoors, the BruTrek OVRLNDR Press ($50) by Planetary Design is rugged so that your morning cuppa can be refined.
Featuring durable construction (no glass to break), it has double-wall vacuum insulation that keeps coffee piping hot, lockable spill-proof lid and patented removable base for easy cleanup for a truly no-mess French press.
Serious coffee drinkers know all about good coffee and brewing methods, and they expect innovation and high quality, said Planetary Design CEO Jess Nepstad, even when "traveling America's highways, byways and backroads, or recreating in the outdoors."
The Bru-Stop plunger and plate assembly is an OVRLNDR innovation that halts the brewing process once fully depressed so that the coffee never becomes overly bitter. It's a perfect brew every time — all 24 fluid ounces of it. Hand-washable and BPA- and stain-free, the press comes in brushed steel or mountain lake, obsidian and red rock colors with a textured finish.
Bring gourmet to the grill
More and more of us are opting to pack and prepare our own food now, even (or especially) on travels. The Breeo Outpost Grill ($189/24 inches) takes the evening campfire supper from so-so to so savory with an adjustable stainless steel platform that accommodates cooking for a large family group and provides that mouthwatering open-fire taste. Built for mobility, this self-pounding, post-locking campfire grill grate is a grilling machine for adventurers who crave a traditional grilling experience and that open-flame flavor — even on long days of exploring the mountainside, or when no one wants to return from the beach. The grill is adjustable and can be moved side to side and up and down, yet it remains balanced and solidly in place. Made in the USA, it packs in a sturdy bag for easy toting. The 24-inch Outpost weighs just 14 pounds; a smaller, 19-inch Outpost ($119) weighs 8 pounds.
Snack like a grown-up
It's been a hard few months, and the snacks you pack — both beverages and bites — need to go the extra mile to cheer and calm. Fully up to the task are Vodka Cocktail Skinny Freezers from Slim Chillers ($29.99/12-pack). Think of them as freezer pops with a lovely kick, a sweet adult treat that refreshes on a hot summer's day lazing at the beach or lounging in a hammock at the cabin. Flavors include pear lemondrop, blueberry citrus, raspberry lemonade and guavaberry. Best of all: Each Skinny Freezer is a mere 100 calories, so it won't go straight from your lips to your hips.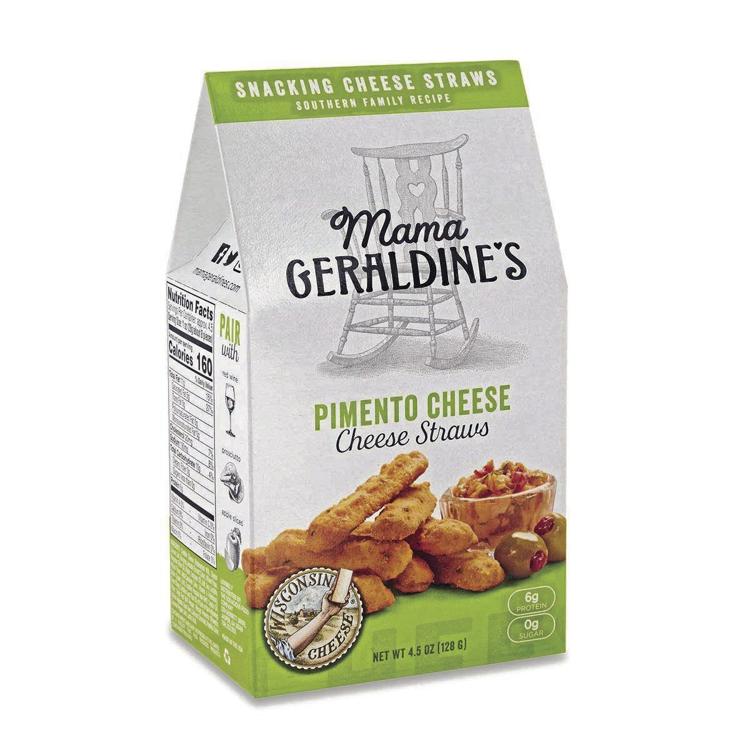 Any nibbles considered for pairing with these chill cocktails should carry the words "artisan" and "premium." Find both with Mama Geraldine's Cheese Straws and Gourmet Cookies (and, yes, you need both for that salty/sweet crave combo). There really was an actual Geraldine, too — founder Cathy Cunningham's mama, a "genuine Southern treasure," as Cunningham calls her, just like these crunchy munchies made in Georgia.
A sophisticated deal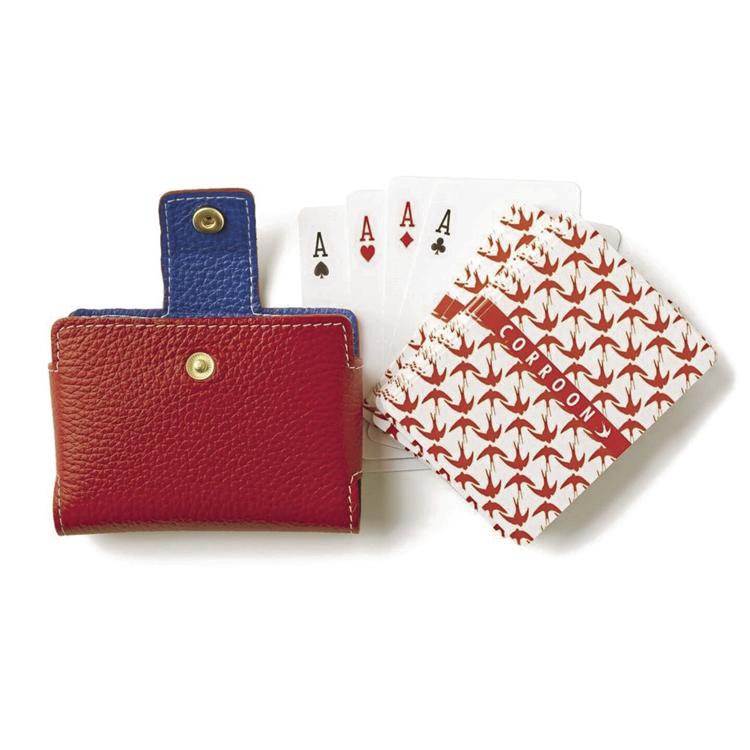 When the games come out after dinner, pull out a deck of cards with enough panache for grown-up play. More blackjack than go fish, the Corroon Playing Card Case ($50) is a pebbled leather case that can be personalized with monogram (either initial or icon) and color, with a choice of red with royal blue interior or yellow with magenta interior.
The case holds a standard deck of cards snugly (and arrives with a branded deck snapped within). It also comes wrapped in tissue paper inside a box that is perfect for gift giving.
OPKIX One video camera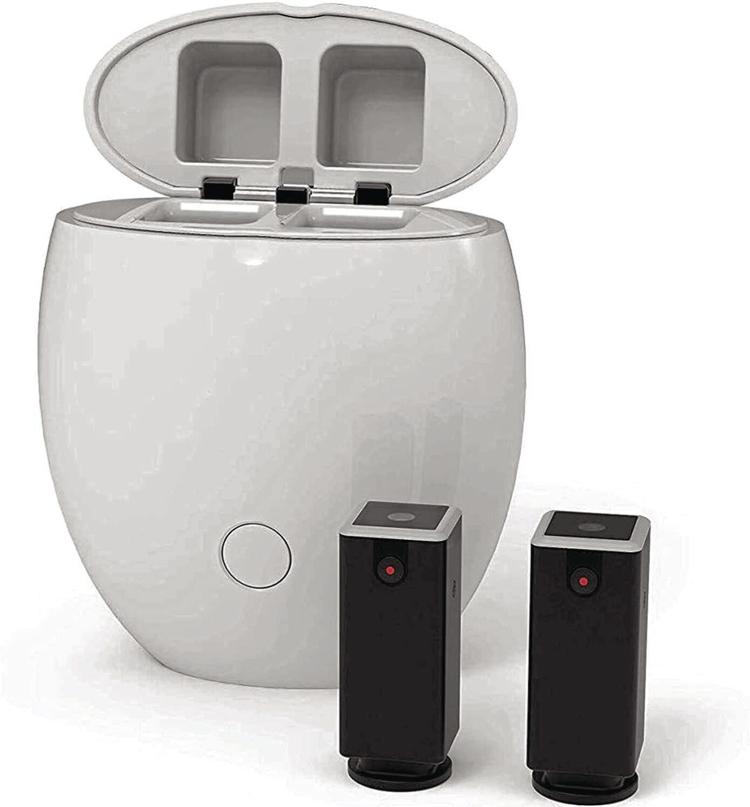 Here's a video camera that does all the heavy lifting so you can default to relax mode. The fashion-forward OPKIX One HD Video Camera ($395) is one of the smallest, smartest and sleekest wearable video cameras in the world, letting users go hands-free to stay in the moment while not missing a single life moment — and all the technology needed is tucked neatly inside an egg.
The egg seamlessly pairs with a smartphone so you can shoot, edit and share like a champ. The camera is small, lightweight and waterproof, packable wherever you're going, whether to the beach to capture the day's sandcastle contest or on a hike to record the wildlife — and it can record up to 70 minutes. It has magnetic mounts that easily transition it to a wearable camera on eyeglasses, sunglasses, hat, necklace — even a ring. But the real beauty lies in its simplicity of use. For all its techy-techy appearance, including the space-age housing, the OPKIX process is so straightforward and streamlined, you can be recording within minutes of opening the box. Yeah. It's a good egg.
Be the first to know
Get local news delivered to your inbox!