The end of the year is sneaking up, and people are weighing travel plans to join friends and family for the holidays against the backdrop of a surge of the COVID-19 pandemic.
Gathering with others — probably the most universal holiday tradition — has never required so much meticulous forethought.
Should you travel for the holidays in 2020? What precautions will make it safer? Who will be there and how careful have they been?
Medical experts shared tips about holiday travel risks and when you really should skip it altogether:
Is it safe to travel for the holidays? Medical experts share tips
Should you travel for the holidays this year?
Health and government officials are increasingly urging people to stay home and avoid nonessential travel.
Gov. Jared Polis of Colorado urged residents to avoid Thanksgiving gatherings, comparing the holiday tradition to playing "Russian roulette" with family members who are most at risk.
He called on those who plan to attend intergenerational Thanksgiving gatherings to begin self-quarantining on Nov. 13.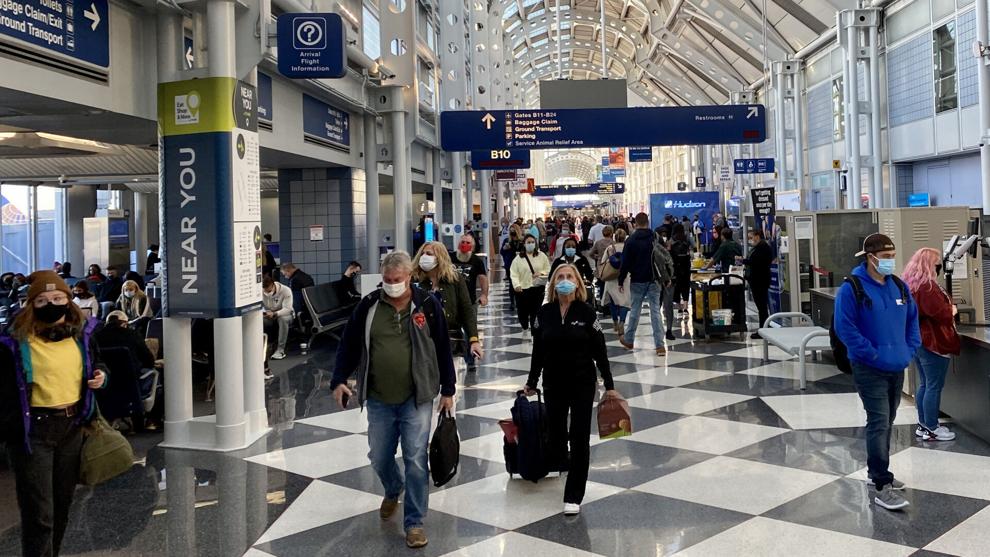 Canada's Thanksgiving celebrations, which take place in October, have spurred a dramatic surge in COVID-19 cases.
"What we do in the coming days and weeks will determine what we get to do at Christmas," said Prime Minister Justin Trudeau in mid-November.
The agency has created travel risk guidelines that break down components of travel from transportation to lodging and personal contact, rating choices from "lowest risk" to "highest risk."
Pay close attention to the case counts in your destination, the CDC advises. The risk of infection increases in areas with high community transmission.
"If you do choose to travel, try to keep gatherings small and take precautions," such as wearing a mask and practicing social distancing and good hand hygiene, said Dr. Henry Wu, director of Emory TravelWell Center and associate professor of infectious diseases at Emory University School of Medicine in Atlanta.
Who should skip it?
"Are you older, are you frail, do you have chronic underlying illnesses?" are the questions to ask, says Dr. William Schaffner, an infectious diseases specialist at Vanderbilt University Medical Center in Nashville, Tennessee.
People who are considering meeting up with vulnerable relatives or friends should really weigh the implications of introducing illness to them, Wu said.
"There are well-documented COVID-19 clusters associated with family gatherings, including ones that resulted in deaths," he said.
Are some locations safer than others?
Gatherings are likely safer in areas around the world where infections remain low, although the standard precautions still apply.
For example, in early October Dr. Anthony Fauci, director of the National Institute of Allergy and Infectious Diseases, said it might be possible to have a "relatively normal" Thanksgiving gathering in parts of the United States where infections are very low.
"But in other areas of the country ... you'd better hold off and maybe just have immediate family," Fauci told CNN's Chris Cuomo. As always, wear masks and keep gatherings small to reduce the risk of infection.
Cases have since spiked dramatically across the nation making gathering in most places riskier than it was just a month ago.
Getting together with people outside of your immediate household and mixing guests from different geographic areas raises your risk of infection.
Does testing provide protection?
Testing can help catch coronavirus infections before travel, Wu said,"but testing is not foolproof."
"It can be falsely negative, or just miss infections you are still incubating," he said. "You could certainly also get infected during travel and potentially infect others after that."
Testing can offer "a level of reassurance if the people who are attending are negative at the time they were tested," Schaffner said. "You still have to be cautious."
Would a vaccine make travel safe?
Even if a vaccine were widely available in time for the holidays, it would likely provide partial protection much like the flu vaccine, says Schaffner.
If it's 70% effective, then three people out of every 10 won't be protected, plus a sizable percentage of the population won't have been vaccinated yet.
It's not a "suit of armor," he says, and the other standard precautions would still apply.
Pfizer said in early November that the vaccine it is testing was more than 90% effective in preventing infection in volunteers. Government officials are working on complex distribution plans for the vaccine.
What's the safest way to get there?
Driving generally allows travelers more control of their interactions with other people than flying or other forms of communal transportation, the experts say.
The CDC rates "short trips by car with members of your household with no stops along the way" in its "lowest risk" category, next to staying home.
Minimizing contact when you get out of the car is key, Schaffner says. Mask up when you're outside the vehicle, make your stops few and brief and opt for drive-thru food over going inside a restaurant.
With air travel, "you're more at the mercy of what's happening around you," Schaffner said. Still, wearing masks, good hand hygiene and maintaining as much social distance as possible is important.
Flights with layovers are rated "highest risk" by the CDC.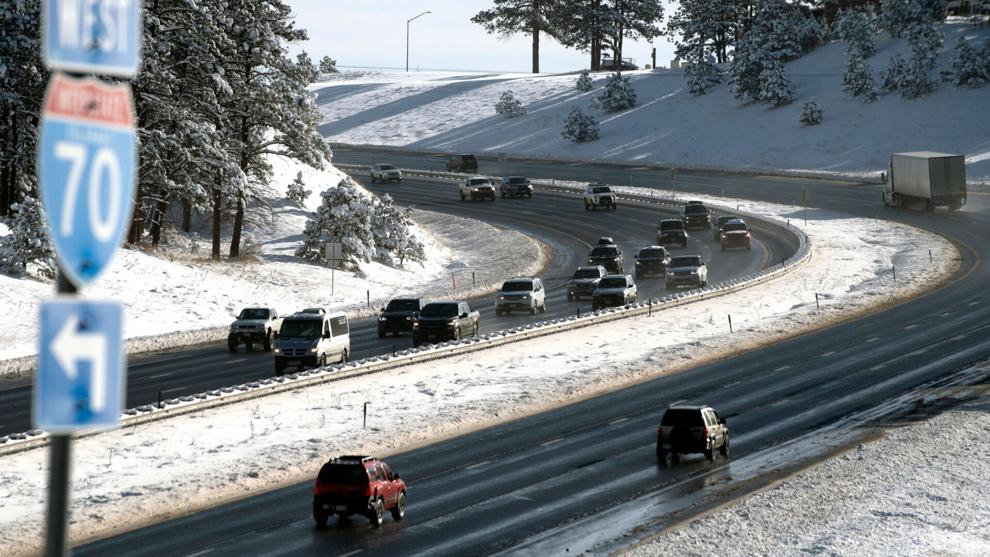 Should you stay with family?
Staying in a rental house or cabin with your immediate household is a lower risk than staying in hotels or someone else's home, according to the CDC's risk assessment.
Schaffner sees hotels as offering more control of your environment than staying in a relative's home, provided you avoid close encounters in elevators and other public areas and skip restaurant dining in favor of takeout or room service.
Whether you choose to stay in someone's home "has a lot to do with who's the relative and how careful have they been," Schaffner said.
Anytime you're gathering in close contact with friends or relatives, it's important to discuss these things in detail beforehand: Is anyone at elevated risk for severe disease? What kinds of precautions and risks are guests and hosts taking day to day?
Schaffner knows people who have stayed in the homes of friends or relatives after carefully quarantining for a couple of weeks before visiting or receiving guests. That's the kind of safety measure that's good to consider and agree upon in advance.
Wu doesn't have a strict answer on whether staying with friends and family or in a hotel is safer. A number of factors come into play, he says, including your ability to safely distance. For stays in the same house with other people, "consider if the family you are visiting has been able to isolate and take precautions," he says.
Can you safely gather with people outside your household?
Even if you do stay in a hotel or rental home, chances are good that you'll want to gather with other households to celebrate the holiday season.
Schaffner has been to relatives' homes during the pandemic and they've been to his, but they've stayed far apart and worn masks and only stayed together for a couple of hours, he says.
Food is served, but they sit at the far ends of the dining room table and take their masks off only to eat and drink.
"It is prudent to keep the mask on during a family gathering, especially if indoors and you (or others) have risk factors for severe illness," Wu said.
"Large groups, especially if coming from different households or geographic locations, could increase the risk of infection," Wu said.
The very safest option? "Get a small turkey and stay at home," Schaffner says.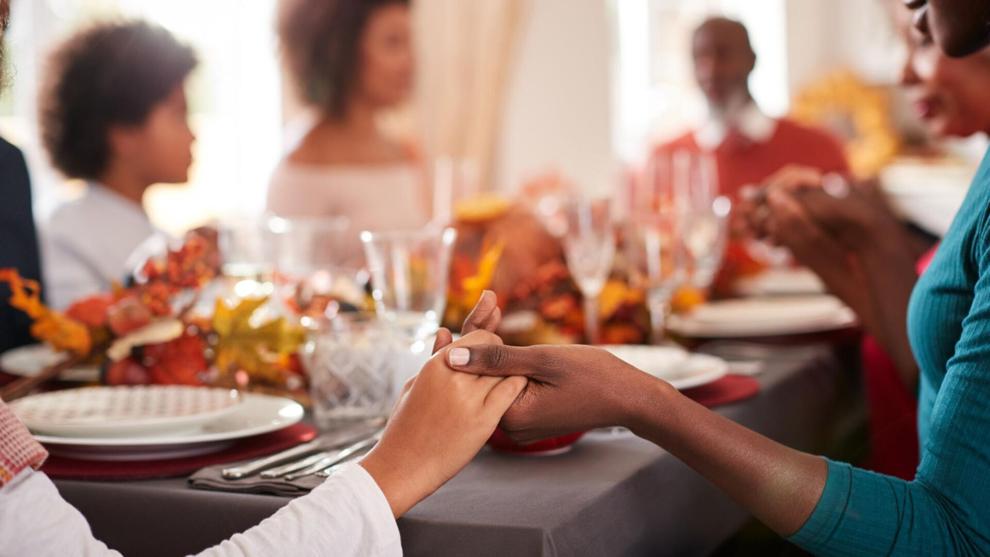 Another option? Have a Zoom Thanksgiving. Here's how.
How to have a cozier Zoom Thanksgiving
Capturing the view
For once, electronic devices at the table are something to celebrate. Think about how you will position your laptop or other device so those dining with you remotely can see as many people at your table as possible. This may involve changing up the seating arrangements, putting more people on one side of the table than usual.
Your computer or phone might sit on a buffet, side table or the table itself; move it around as the evening goes on.
Maryanne Sullivan of Jersey City, New Jersey, plans to leave the head of the table empty and put her laptop there, while her Massachusetts-based brother does the same at his family's table. The effect, she says, will "be a continuation of one long table."
Feeding distant guests
If you want to celebrate with family who might be unable to cook for themselves, think about how to get Thanksgiving food to their home. If they are nearby, drop things off well ahead of time; provide any necessary chilling, reheating or serving instructions so they can share the meal with you and not get lost in the preparations.
If your virtual guests are farther afield, consider ordering the meal from a restaurant to be delivered on Thanksgiving Day. Many restaurants will be creating Thanksgiving takeout or delivery menus, and you might be able to get the whole shebang delivered to your loved ones' door.
To personalize things further, see if a nearby caterer or restaurant might prepare specific recipes to be delivered. Perhaps your Thanksgiving doesn't feel complete without Aunt Sue's roasted butternut squash, or your sister's famous streusel apple pie? This might still be possible, if budget allows.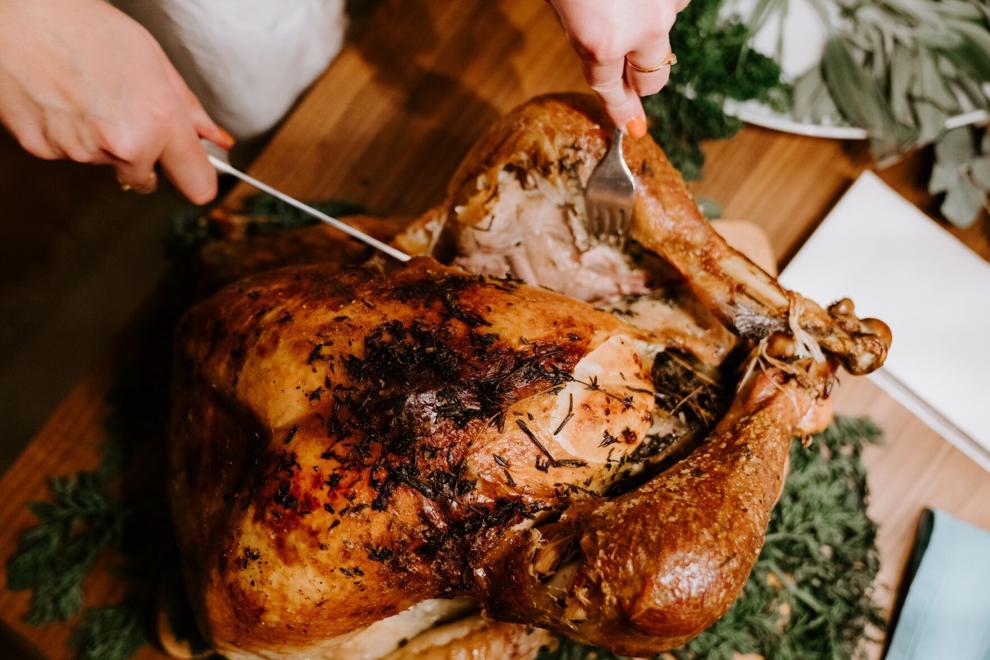 Coordinating menus
To feel more connected, create a menu together with remote friends or family. Choose specific recipes, and at least everyone can be eating the same Parmesan roasted Brussels sprouts and scalloped sweet potatoes.
Let everyone contribute a favorite recipe, perhaps. Then, when someone on the Zoom screen says, "Wow, this is the best green bean casserole ever," you can heartily agree from your side of the internet.
Sullivan's family is picking two recipes to make in tandem with her brother so she can feel like "you're eating the same stuffing I'm eating."
They are also both laying in a supply of the same prosecco to make it feel celebratory.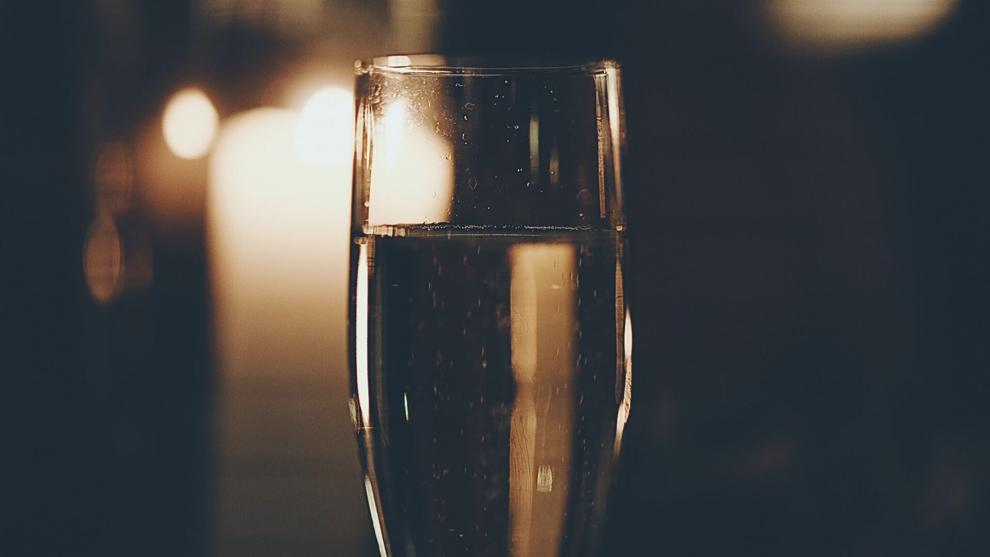 "Even though this is a very unusual time, it's still a time we'll remember, and we want it to be filled with positive thoughtful memories," Isom Johnson says.
Send out the same cocktail-making kit or cheese boxes for everybody in advance, she suggests.
Matching cheese boards on Zoom? Very 2020.
Setting the stage
While many of us take care to set a nice table for the holiday, and perhaps create a seasonal centerpiece, this is a good year to take it up a notch to warm the homes of everyone celebrating with us virtually.
"There will be a lot more attention to detail with things like personalized name tags and fancy pieces of beautiful dinnerware and glasses, and all the bells and whistles of a very special, fancy dinner," Isom Johnson predicts.
For the tech savvy, she also recommends creating a family holiday Zoom background for everyone. It could involve rotating or fixed images, perhaps of a childhood home, previous family gatherings, past vacations. Let the teens or millennials in your house take on this task.
Another good task for the younger set: creating a shared playlist.
Joint activities
Post- or pre-meal games are a great way to connect and spark conversation. There are personalized, online bingo and card games for a crowd, for instance, and many board games work well over screens. You can have some lively Scattergories games via Zoom if you send everyone the word lists ahead of time, and a few rounds of virtual charades are easy.
Think about coordinating a pre-Thanksgiving non-perishable food drop-off to the local pantry. Everyone can share in the good feelings that come with making sure others have enough to eat.
And especially in these difficult times, psychologists say that finding things for which to feel grateful can lift your mood. A week or so before the holiday, ask everyone to write down one or more things they feel thankful for, large or small. Put them in a bowl or in an online chat, and during or after the meal take turns reading your own or others.
Answers to your coronavirus travel questions:
Answers to your coronavirus travel questions
Is it safe to stay in hotels during the pandemic?
In a recent travel update, the U.S. Centers for Disease Control and Prevention makes it clear: Staying home is the best way to protect yourself against the coronavirus.
If you do travel, the CDC says, sharing a rental home with people from your own household is safer than staying with friends or family who aren't from your household or staying at a hotel where you would encounter more people. The riskiest option, it says, is a hostel or other dorm-like lodging with shared sleeping areas.
Try to find a rental that guarantees a 72-hour buffer between guests, says Dr. Natascha Tuznik, an infectious disease expert at the University of California, Davis. Airbnb will require hosts to commit to enhanced cleaning by Nov. 20. That includes scrubbing floors and other surfaces with soap and water; washing linens on high heat; disinfecting high-touch items like door knobs; and ventilating rooms.
Rentals might also have more access to fresh air than hotel rooms, Tuznik said. But she said there have been very few reported coronavirus outbreaks connected to hotels.
If you stay at a hotel, check to see what safety steps it's taking. Many hotels have adopted enhanced cleaning procedures, for example, and are encouraging social distancing in common areas.
You can also use disinfectant wipes to clean the surfaces that are most touched, like light switches and faucets, Tuznik said. And consider omitting housekeeping services to ensure fewer people enter the room.
Outside the room, experts suggest avoiding common areas and taking the stairs instead of the elevator if you can.
Is it safe yet to fly during the pandemic?
Public health experts say staying home is best to keep yourself and others safe from infection. But if you're thinking about flying for the holidays, you should know what to expect.
Flights are getting more crowded and more airlines plan to stop blocking seats to accommodate the growing number of people taking to the skies again.
Starting Dec. 1, Southwest will join United and American in allowing every seat on planes to be sold. JetBlue will scale back the number of blocked seats, and — along with Delta and Alaska — plans to drop all limits some time next year.
The airline industry says it's safe to fly, pointing to a report it funded that found the risk of viral spread on planes very low if everyone wears a mask, since planes have good ventilation and strong air filters.
But the U.S. Centers for Disease Control and Prevention notes that sitting within 6 feet of others — sometimes for hours — can still increase your risk of getting infected. And though airlines are still requiring passengers to wear masks, there's no guarantee everyone will comply. More than 1,000 people who refused to wear masks have been banned by U.S. airlines.
Remember that flying also means spending time in airport security lines and gate areas, where you might come into close contact with others.
In an October update on travel, the CDC emphasized the importance of wearing a mask and recommended checking whether infections are rising in the area you're traveling to.
Does weather affect the spread of the coronavirus outside?
The World Health Organization says the virus can be transmitted in any kind of weather and that there is no reason to believe that cold weather can kill it.
The U.N. health agency says the virus is mainly spread between people. Rain and snow might dilute any traces of the virus on benches or other outside objects, but transmission from surfaces is not believed to be a major contributor to the pandemic.
Scientists say the real concern about cold weather is that lower temperatures are more likely to keep people indoors — potentially in more crowded spaces where the virus can spread more easily.
Studies have shown that a significant percentage of spread happens within households when people are sharing common areas like kitchens and bathrooms.
WHO and others have also warned that in indoor spaces with poor ventilation, transmission happens more easily because the virus can be spread in the air and infectious particles might remain suspended in the air for several hours.
Superspreader events have been traced to nightclubs, gyms and even choir practices. The coronavirus does not transmit as often outdoors because fresh air disperses the virus particles and people are more easily able to keep their distance from others. But experts caution that if people spend extended periods of time outdoors close to others without wearing masks, coronavirus spread is still possible.
Health officials say the best way to stop transmission of the virus is to wear a mask in public, stay at least 6 feet (2 meters) away from people not in your household and frequently wash your hands.
Wear a mask to keep your nose and mouth covered when in public settings, including on public transportation and in transportation hubs such as airports and stations.
Avoid close contact by staying at least 6 feet apart from anyone who is not from your household.
Wash your hands often or use hand sanitizer (with at least 60% alcohol).
Avoid contact with anyone who is sick.
Avoid touching your eyes, nose, and mouth.
Bring your own food, drinks, plates, cups, and utensils.
Limit the number of people in food preparation areas.
If celebrating indoors, make sure to open windows.