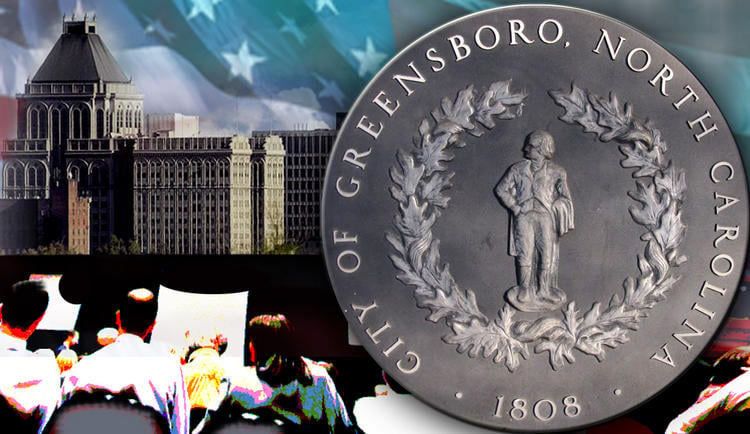 GREENSBORO — The Greensboro Public Library might name its newest branch after a member of a prominent Guilford County family.
The library's Board of Trustees has proposed to name the new northeast branch library for Glenn McNairy, a direct descendant of a family that has lived in Guilford County for about 250 years.
The McNairys settled in Guilford County in the 18th century. American troops under Gen. Nathanael Greene used their home as a hospital in 1781 during the Battle of Guilford Courthouse. The structure now sits outside the Greensboro Historical Museum.
In 1783, the son of family patriarch Francis McNairy became the first native-born resident to be granted a law license in Guilford County. Other McNairy family members became lawyers, doctors, teachers and school principals.
Glenn McNairy, the youngest of seven children, attended a one-room schoolhouse about a mile from the new branch library. He and older brother Walton owned and operated Tatum-Dalton Transfer and Storage, which grew from three trucks to 50. Glenn McNairy was active in the Greensboro Lions Club, Industries for the Blind, Meals-On-Wheels and the Greensboro YMCA. He died in 1998.
The library trustees will hold a public discussion on the proposed name at its next meeting at 4 p.m. Aug. 19 in the Nussbaum Room of the Central Library at 219 N. Church St. The board is expected to vote on the branch name at its Sept. 16 meeting.
The branch is scheduled to open next spring at the corner of Bass Chapel and Lake Jeannette roads. It will replace the former Northeast Branch, which closed in 2002. The branch is on land deeded to the McNairy family in 1773.
Be the first to know
Get local news delivered to your inbox!