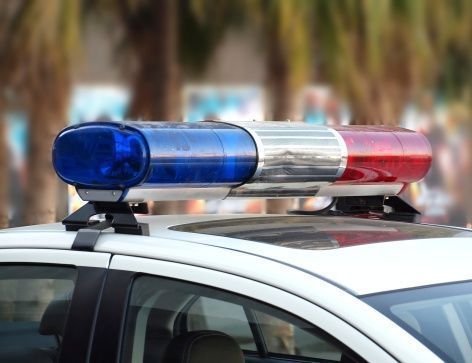 GREENSBORO — For the third week in a row, law enforcement finds itself chasing reports of a creepy clown appearing in the Carolinas, this time in an apartment complex here.
Once again, police find no evidence of clown activity — not one red nose or oversized shoe.
Just as in Winston-Salem, where police fielded reports of a clown Sunday and Monday.
Just as in Walkertown, where Forsyth County sheriff's deputies responded to a clown report late Monday.
A woman said a clown wielding a machete tried to lure her into some woods near the intersect…
Just as in Greenville, S.C., two weeks ago, where the creepy clown sightings first surfaced.
Still, they're treating the reports seriously, like any other suspicious person case, and warning parents to remind children to be cautious of strangers.
Greensboro police responded shortly after 10 a.m. Tuesday to a report of a clown being chased by a man with a machete at The Park at Oak Ridge, at 5856 Old Oak Ridge Road, police spokeswoman Susan Danielsen said.
Police didn't find any trace of the clown.
Over the weekend, the Reuters news agency posited in an article that the clowns could be connected to the release of "31," a Rob Zombie horror movie featuring a gang of sadistic clowns. A preview of the movie screened Thursday night at a theater in Greenville, S.C.
That city's police chief, Ken Miller, who previously served as Greensboro's police chief, said investigators do not know if the sightings have any connection with the movie, whether it is one or more people looking for "kicks" or something more sinister, according to Reuters.
In the Greensboro sighting, one person called 911 to report seeing the clown come out of nearby woods, according to police. A second person, wielding a machete, chased the clown back into the woods, Danielsen said.
It's unclear if the clown was male or female, Danielsen said. The person was wearing a clown mask, yellow dotted shirt and blue pants, and had red curly hair. The apartment complex was notified of what happened, she said.
Greensboro police are discouraging copycat behavior, in light of the incidents in Winston-Salem and South Carolina, the agency said. Police are also encouraging parents to talk to their children about the danger of strangers, urging children to run away or scream if someone follows them or tries to get the child to go with them.
In Winston-Salem, two children reported seeing a clown about 8:30 p.m. Sunday in the 1200 block of East 29th Street, according to Winston-Salem police. That clown is accused of trying to lure the children into the woods with the promise of treats.
Another caller reported a clown in the 1600 block of Hope Lane in Winston-Salem about 12:20 a.m. Monday.
It's unclear if the clowns are the same person. In the sighting on East 29th Street, the clown was described as a man wearing white overalls, white gloves and red shoes with red bushy hair, police said. The person had a white face and red nose. No description was provided for the clown on Hope Lane.
And Forsyth County sheriff's deputies are investigating after a woman said a clown wielding a machete tried to lure her into some woods in Walkertown about 11 p.m. Monday.
The first reports of clown sightings came in late August in Greenville. There were reports of someone dressed as a clown trying to lure children into the woods. Those sightings also came near apartment complexes, The Associated Press reported. Law enforcement officials responding to the reports didn't find anyone matching the descriptions.
Staff Writer Jennifer Fernandez and the Winston-Salem Journal contributed to this report.
Contact Sarah Newell Williamson at (336) 373-7076, and follow @snewell_NR on Twitter.