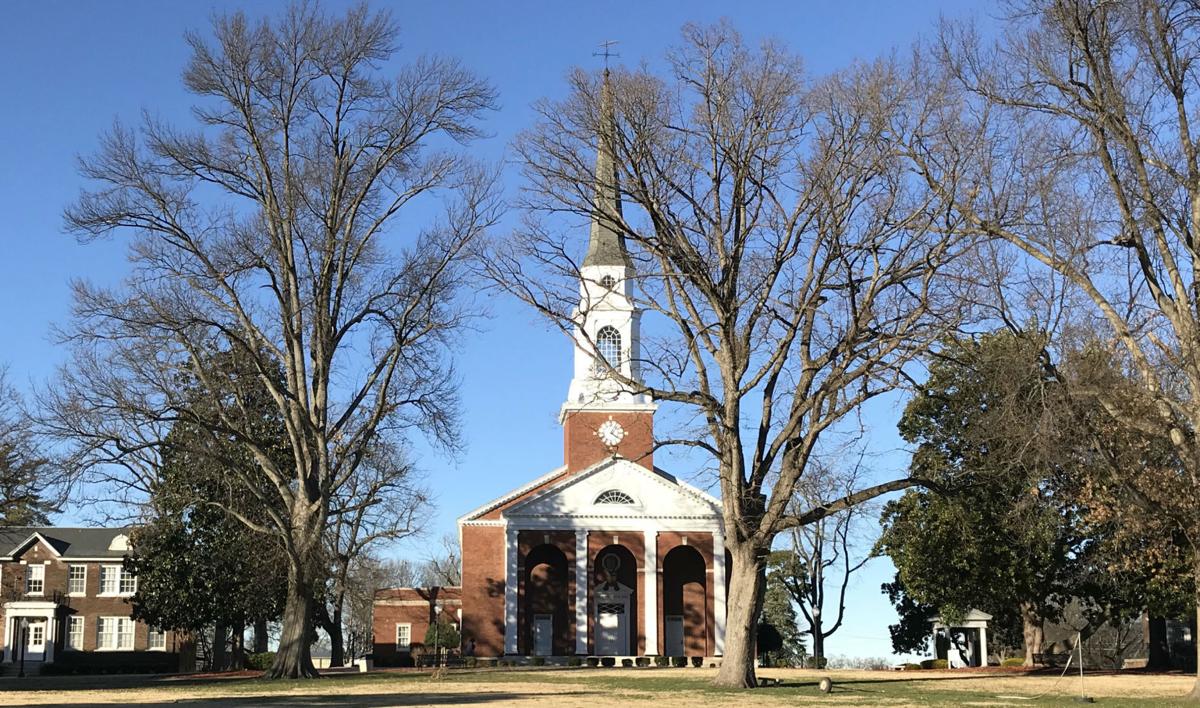 GREENSBORO — Bennett College is more than halfway to its $5 million fundraising goal after receiving a pair of $500,000 donations Thursday.
The Papa John's Foundation — the charitable arm of the national pizza delivery chain — said Thursday morning it will give half a million dollars to the private women's college.
The two donations are the largest to the college to date during its recent fundraising blitz.
Bennett leaders said gifts pushed its fundraising total to $2.7 million. The college is trying to raise $5 million by Feb. 1 in hopes of keeping its accreditation.
"To get (these donations) back to back, it's overwhelming," Bennett College President Phyllis Worthy Dawkins said Thursday afternoon.
The Papa John's donation is the first made by the new foundation, which was announced last summer after controversy roiled the Louisville, Ky., company.
Company founder John Schnatter came under fire in 2017 after blaming NFL player protests for slow sales. A year later, Forbes magazine reported that Schnatter used racist language in a conference call with a marketing firm. Schnatter resigned that day as board chairman, and the company took his ubiquitous image off of its advertising and packaging.
Papa John's said it would do better on issues of diversity and inclusion and said it would set up a charitable foundation to help communities where it sells pizza. The chain has six stores in Greensboro, according to its website.
"In August 2018, I committed to establishing a corporate foundation, and I'm pleased that its first grant will go to an institution that shares our values of equity, fairness, respect and opportunity," Papa John's Pizza CEO Steve Ritchie said in a statement issued by the college.
Dawkins said there was "no hesitancy" in accepting the company's money.
"Papa John's has new leadership," she said, adding that the company is trying to rebuild support in African American communities.
The second big donation came from the Z. Smith Reynolds Foundation, which is led by former Guilford County Schools Superintendent Maurice "Mo" Green.
Green said he is familiar with the college through The Midddle College at Bennett. The small public all-girl's high school on the Bennett campus sends nearly all of its graduates to college.
Green, the foundation's executive director, said it's "critically important" to keep open a college "that has provided women with high quality education for decades."
Green added; "Our support of Bennett College aligns well with our own values as an organization. As one of only two historically black women's colleges in this country, we are blessed to have this treasure in North Carolina. We're even more fortunate to have it located here in the Triad."
The Southern Association of Colleges and Schools Commission on Colleges announced in December that it would revoke Bennett's accreditation because it's concerned that the school didn't have sufficient financial resources to remain open. Enrollment declines led to several straight years of annual budget deficits until the 2017-18 academic year. The school had about 470 students enrolled this fall.
Bennett has appealed the commission's decision and remains accredited. An appeals hearing is scheduled for mid-February. Bennett also is seeking accreditation from a national group that certifies religious colleges.
Accreditation is crucial in higher education. Colleges and universities must be accredited to accept federal grants and federal student loans as payment for tuition, fees and other expenses.
Since the commission's decision in December, the college has sought out potential donors through an aggressive social media campaign using the hashtag #StandwithBennett. Dawkins also has done numerous interviews with local, state and national publications.
On Thursday, she appeared on a pair of syndicated radio shows, one hosted by comedian Ricky Smiley and the other hosted by radio legend Tom Joyner. The college said she's scheduled to appear at 5 p.m. Sunday on the MSNBC cable show PoliticsNation with the Rev. Al Sharpton.
The college expects to get additional help from Papa John's and Z. Smith Reynolds Foundation. The leaders of both organizations pledged Thursday to help Bennett find more donors.
Bennett leaders said they expect other foundations and corporations to give money and remain confident they will meet their Feb. 1 deadline.
"Bennett's on a roll. Bennett's going to do it," said Gladys Robinson, a state senator and chairwoman of the college's Board of Trustees. "There is no question in our minds — there never has been — that Bennett will keep its accreditation."
Contact John Newsom at (336) 373-7312 and follow @JohnNewsomNR on Twitter.