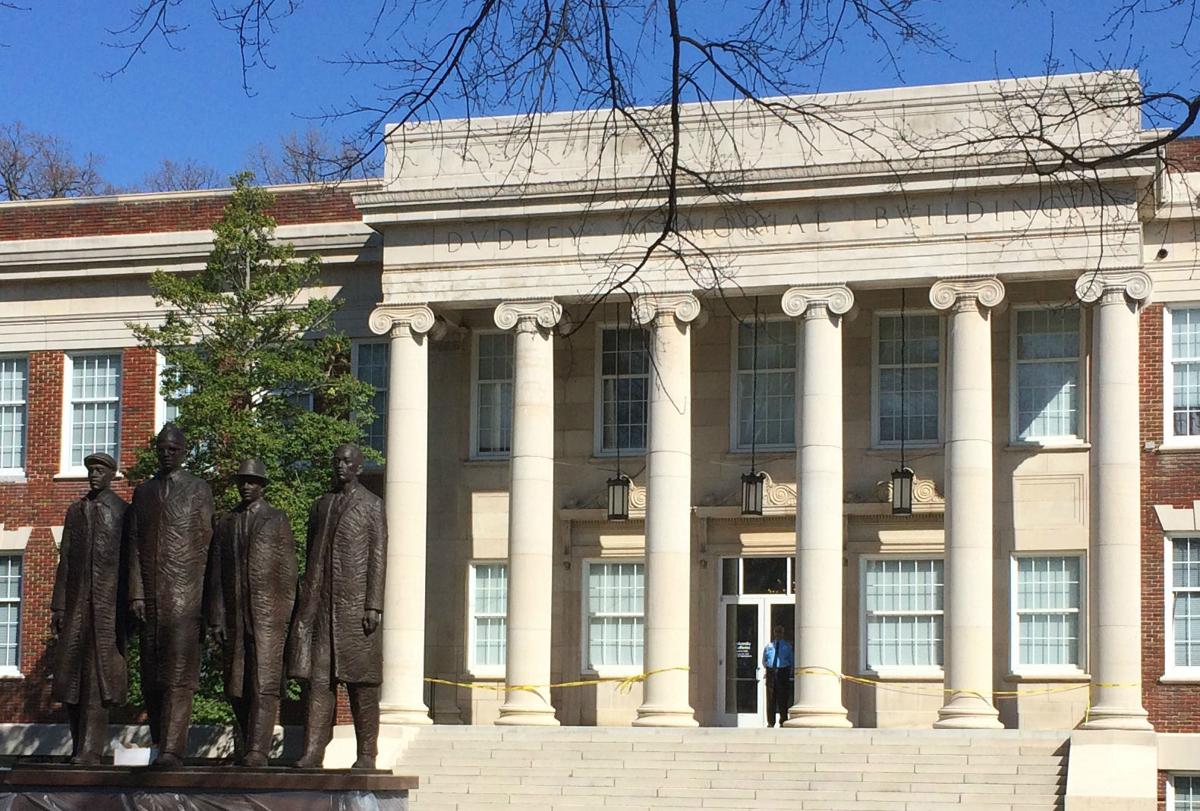 GREENSBORO — When the N.C. General Assembly is in session, university chancellors watch warily: What are state lawmakers going to do to us this year?
But N.C. A&T and N.C. Central got a pleasant surprise last year, when the legislature set up a new scholarship program at both universities. This year's budget proposal contains actual state money for the Cheatham-White Scholarships, which will be awarded for the first time next fall to incoming freshmen at the two schools.
"The Cheatham-White scholars program is a big deal for us," A&T Chancellor Harold Martin said in an interview last week.
What is it? The Cheatham-White Scholarship fully covers four years of study — tuition, student fees, room, board, books, a laptop computer, supplies, travel and personal expenses. It also pays for four summer experiences that could include international travel and study. A&T puts the four-year value of each scholarship at roughly $75,000. They're similar to the Morehead-Cain scholarships at UNC-Chapel Hill and the Park Scholarships at N.C. State.
How many will there be? The legislation says each school can award "up to 20" Cheatham-White scholarships each year starting in fall 2018. Martin said A&T will award the maximum of 20 each year. The university eventually will have 80 Cheatham-White scholars on campus.
How do you get one? Be smart, for starters. Recipients must have a straight-A average in high school. They also must score at least 1280 on the new SAT or a 28 on the ACT — roughly the 90th percentile. Scholars also must be committed to service, be heavily involved in extracurricular activities and demonstrate exceptional leadership and character. North Carolina high schools will nominate potential Cheatham-White scholars.
Who's paying for it? A&T and the legislature will split the cost of the scholarship program. Martin said A&T will seek donors for a permanent scholarship fund during its upcoming capital campaign. A&T eventually hopes that fund will grow to about $8 million to $10 million.
Who is it named for? Republicans in the Legislature named the scholarship for Henry P. Cheatham and George Henry White, African-Americans who served two terms each in Congress as Republicans in the 1890s. Cheatham, an educator who founded an orphanage for black children, won election in 1890 and 1892. White, an attorney who studied at Howard University, won the same 2nd District seat in 1896 and 1898. Cheatham and White also were brothers-in-law who didn't much like each other. In fact, they ran against each other for Congress twice* in the 1890s.
What about the Dowdy? Martin said the Dowdy Scholars — A&T's first full-ride scholarship program — will continue. The Lewis and Elizabeth Dowdy Scholars Program is named after A&T's sixth chancellor and his wife. A&T names about 20 Dowdy Scholars each year. The criteria for the Dowdy are similar to those for the Cheatham-White.
What does the Cheatham-White mean for A&T? Martin said the new scholarships will help raise A&T's academic profile. The Dowdy has helped A&T win some admissions battles against top schools such as Stanford, Princeton and UNC-CH. A second full-ride scholarship program will help A&T attract even more bright high school students.
Editor's note: An earlier version of this story incorrectly stated the number of times Cheatham and White challenged each other for the Republican nomination for the 2nd Congressional District. It was twice — in 1894 and 1896.
Contact John Newsom at (336) 373-7312 and follow @JohnNewsomNR on Twitter.