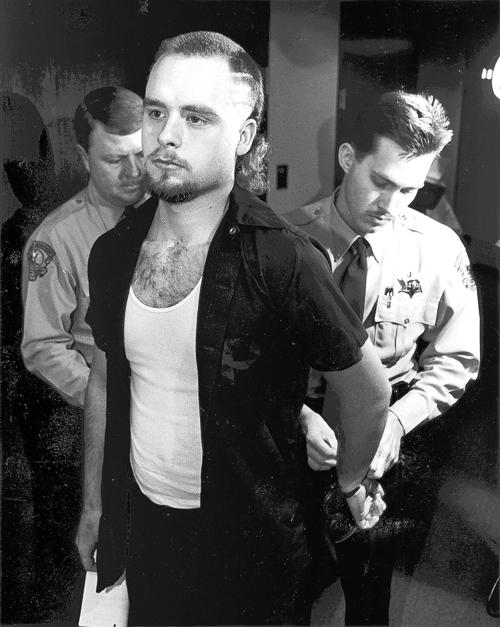 Lesley Eugene Warren, who is on death row for the murders of women in High Point and Asheville, is the subject of a documentary airing Thursday on the Investigation Discovery network.
The hour-long episode, titled "Babyfaced Killer," includes interviews with former Guilford County District Attorney Jim Kimel, who prosecuted Warren for the local murder; former High Point police officer Jeff Pate; and former state Chief Medical Examiner Dr. John Butts.
The show will air as part of the true-crime network's series, "Handsome Devils," about charming and attractive men who kill women.
"We all know the appeal of a bad boy to the ladies, but 'Handsome Devils' shows viewers just how bad some of these boys really are," Henry Schleiff, group president of Investigation Discovery and other networks, said in a news release.
Authorities said that Warren, a former truck driver from Buncombe County, confessed in 1990 to killing Jayme Denise Hurley of Asheville and Katherine Noel Johnson of High Point. He also confessed to the slayings of Patsy Diane Vineyard of Sackets Harbor, N.Y., in 1987, and Velma Faye Gray of Travelers Rest, S.C., in 1989.
Hurley had been Warren's counselor at the Juvenile Evaluation Center in Swannanoa. Johnson had met him at a party in High Point.
The discovery of Hurley's body in July 1990 led to Warren's arrest.
He then confessed to strangling Johnson and leaving her body in the trunk of her car in a High Point parking garage.
Warren was sentenced to death for the murders of Hurley and Johnson.
BriteSpark Films and Saloon Media produces the "Handsome Devils" series.
Filmmakers with BriteSpark Films, a British production company, came to North Carolina in December to film the episode.
Contact Dawn DeCwikiel-Kane at (336) 373-5204 and follow @dawndkaneNR on Twitter.
Be the first to know
Get local news delivered to your inbox!