GREENSBORO — Billboards have gone up all over town to coincide with the prison release of DeCarlo Rayshaun Bennett 13 years after his conviction in the death of Sherri Denese Jackson, whose body was buried in his mother's backyard.
The billboards plead with victims of domestic violence to seek help.
Although initially charged with first-degree murder, Bennett — her former boyfriend — was allowed to plead to the lesser charge of second-degree murder for leading police to the body.
Bennett, who is from Durham, is scheduled for release on Saturday after serving his full sentence.
Bennett couldn't be reached through corrections officials or an attorney before his release. He did not testify at his 2008 trial, although his attorney read two letters he wrote. In one of them, he apologized to Jackson's parents and said he hadn't planned to commit the crime.
"I sincerely apologize with all my heart," Bennett wrote.
Jackson, who friends say was trying to break up with Bennett, was 27 when she disappeared on Nov. 29, 2006.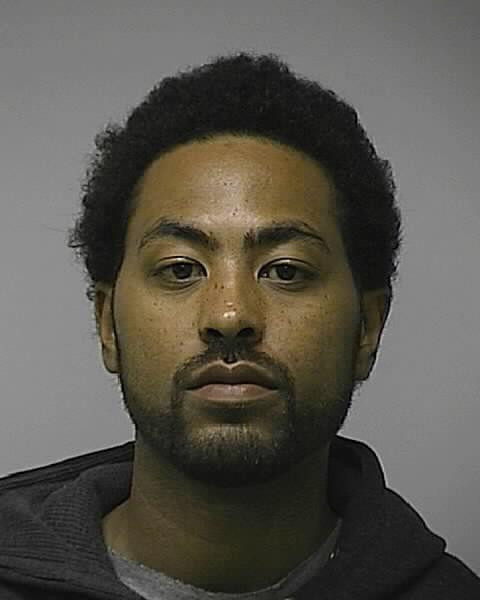 The two had dated for eight months. Her friends and family protested his plea deal and decried his claim that her death was accidental.
"I'd like to be there when he gets out to look him in his eyes," said Clara Jackson, Sherri's mother, "to remind him of what he's done."
Members of the Jackson foundation and its supporters are planning to release purple balloons in Durham before Bennett's release.
Jackson's parents won't make the trip because of health issues, but say they continue to support the the foundation's work on behalf of domestic violence victims. The organization was founded by Portia Shipman, a friend of the slain woman, and others in the hope that no other mother would experience the pain of losing a daughter to domestic violence.
"Domestic violence is all around us," said Shipman, the group's executive director. "We cannot close our eyes to it."
In the years since, Jackson's story has gained a national profile further fueling the cause. Her story has been told on numerous crime re-enactment shows.
"It really frustrated me, but I had to sit back and reflect on all the things that have happened," Shipman said of Bennett's release. "She's now a national name and she has touched millions, so I can feel good about that. Victims have been empowered through Sherri Denese Jackson and that's a good thing."
Jackson met Bennett in high school while they were living in Durham. They ran into each other years later after both relocated to Greensboro.
Bennett, who was 29 at the time, later confessed to her death in exchange for the plea deal.
After Jackson's parents filed a missing persons report in late November 2006, police found her apartment in disarray — as if a struggle had taken place. Investigators used luminol, which detects the presence of blood, to better understand what happened.
"It lit up more than I've ever seen a crime scene light up," said Howard Neumann, Guilford County's former chief assistant district attorney at the time.
Under the deal, Bennett would plead guilty to second-degree murder and a shorter prison sentence in exchange for telling police where he buried Jackson.
When Bennett leaves prison on Saturday, he'll be 42.
"He's still a young man and he can live his life," Clara Jackson said. "He's young enough to marry. He's young enough to have children. My daughter never had that chance."
Neumann, who faced criticism for what some complained was a light prison sentence, previously told the News & Record that he acted on the family's desire to locate the remains because Bennett was the "only one" who knew where Jackson was.
After a court hearing, a shackled Bennett got out of a police car in view of news cameras and — just inside the fence to a home his mother once owned —  pointed to the patch of ground where he buried Jackson.
As Bennett led police back to the site, Shipman and the Jacksons had been among a growing crowd under the scorching sun that June 2008. They had waited for 17 months to find out what happened to their Sherri and clasped hands in prayer at the sight.
In the years since, Jackson's friends have continued to fight for domestic violence victims in her name.
In 2010, the Women to Women Initiative, an endowment funded by a local group of women philanthropists working through the Community Foundation of Greater Greensboro, gave $25,000 to the Sherri Denese Jackson Foundation — its first big grant. 
With those efforts and her story still on TV, Jackson continues to make a difference in the lives of people, Shipman said.