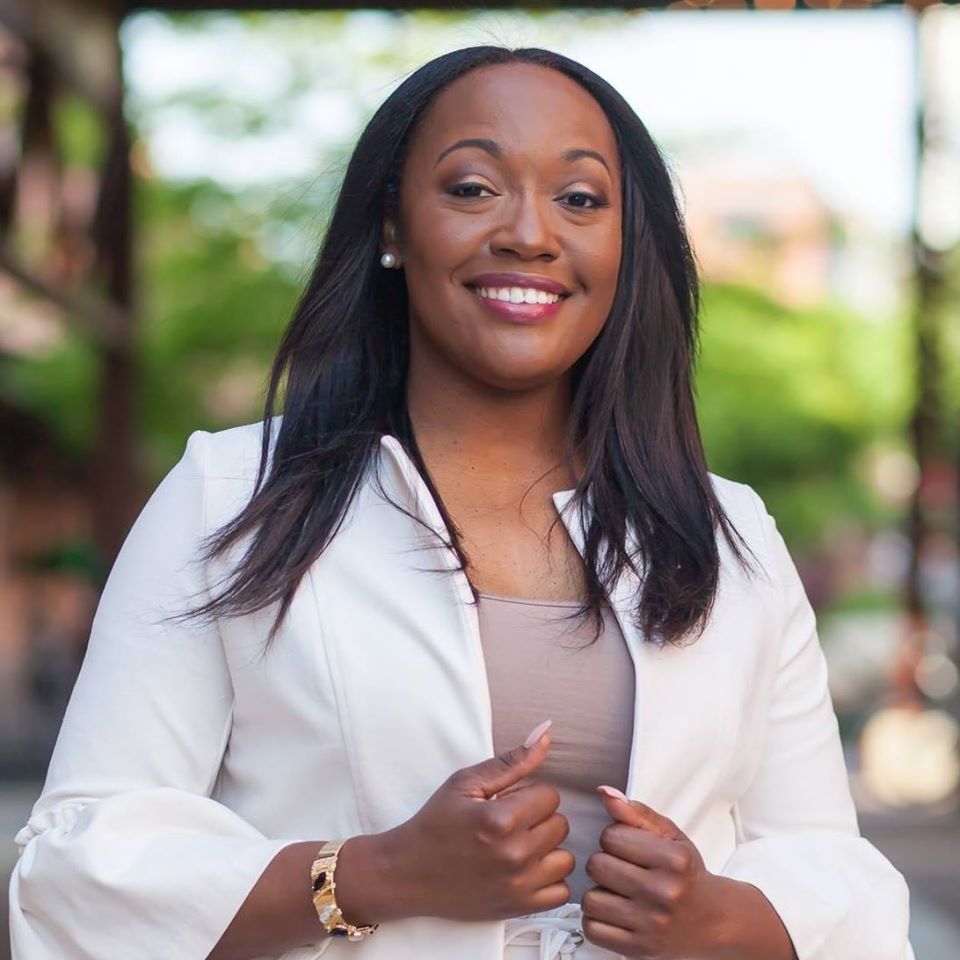 About 1 million people of color did not vote in North Carolina's 2020 elections despite being eligible, says the executive director of a new group focused on reducing that number and helping Democratic candidates win.
The New North Carolina Project launched last week, hoping to replicate the success of Stacey Abrams in Georgia and Democrats in other states in expanding the electorate through community outreach and organizing.
Aimy Steele, a former Spanish teacher and school principal from Concord, is the group's executive director. Like Abrams, Steele is a Black woman who lost a close election. In Steele's case, she lost two close state House elections in Cabarrus County in 2018 and 2020.
"In the age of Stacey Abrams, who has provided the playbook and provided it online, Stacey cannot be everywhere all the time and cannot be all things. So we have to be Stacey-like, and Aimy is Stacey-like," said state Sen. Natalie Murdock, a Durham Democrat who grew up in Greensboro and attended Dudley High. "She is who we need to get this project off the ground."
The New North Carolina Project, whose name is borrowed (with permission) from the Abrams-founded New Georgia Project, has raised about $2 million.
Steele said she nearly gave up on politics after losing her two races, each by less than 3,000 votes. But she said the lessons learned and conversations with others in the field convinced her of the "necessity" of an organization to involve people and communities of color in the political process.
Of losing elections, she said: "That experience taught me tons. You can't just go into a community — white, Black — and expect people to want to show up to vote just because it's time for an election."
Georgia voted for Joe Biden for president in 2020 — a reversal from the 2016 election — and then flipped two U.S. Senate sets in a January runoff, giving Democrats control of the chamber. Abrams, who lost a race for governor in 2018, is largely credited with helping increase voter registration and turnout.
"We need to engage more communities of color, not just in political and electoral organizing, but in general everyday life stuff," said Steele, who has three degrees from UNC-Charlotte. "You cannot go into communities of color when you need a vote and then leave and say, you know, thank you very much and then not return back with some tangible response to needs in those communities.
"We're here to build a year-round community organizing infrastructure."
For the 2020 election, according to statistics from the State Board of Elections, there were more than 1.9 million registered voters in North Carolina who identified as Asian, American Indian or Native Alaskan, Black or African American, Native Hawaiian or Pacific Islander, other or two more races. More than 1.5 million were Black or African American.
About 67% of those voters turned out in the 2020 election, casting nearly 1.3 million ballots in the state. Again, Black voters were the majority of this group, casting more than one million ballots.
There are at least 600,000 registered voters of color who did not vote in 2020.
By contrast, there were more than 4.7 million white voters registered in North Carolina and 79% of them cast ballots in 2020, accounting for almost 3.7 million votes in the state or two-thirds of all votes cast.
But that was a presidential election — and one that saw surging turnout. More than 75% of registered voters cast a ballot, the highest turnout since at least 1972, according to state board records.
Steele and her organizations see an opportunity there. The group's goal is to register and mobilize more than 100,000 eligible voters and increase early voter turnout to 50% in the 2022 midterms.
They are targeting the northeast, southeast and Sandhills regions of the state as well as some other pockets in Guilford, Mecklenburg, Cumberland and other counties.
The New North Carolina Project has hired a Native American engagement director as part of its outreach, which includes door-to-door canvassing, phone and text banking.
"Our special sauce is meeting and talking to voters at their door, meeting them where they are. We did not do that in 2020, and the Republicans figured that out," state Sen. Sydney Batch said.
Batch, a Wake County Democrat who is Black, said the Democratic Party is losing Black men at "an alarming rate." In 2020, Republicans won the presidential and U.S. Senate elections in North Carolina, a majority of Council of State races, held their majorities in both chambers of the General Assembly and claimed all statewide judicial races.
"We cannot assume that Black voters," Batch said, "all believe the exact same thing."