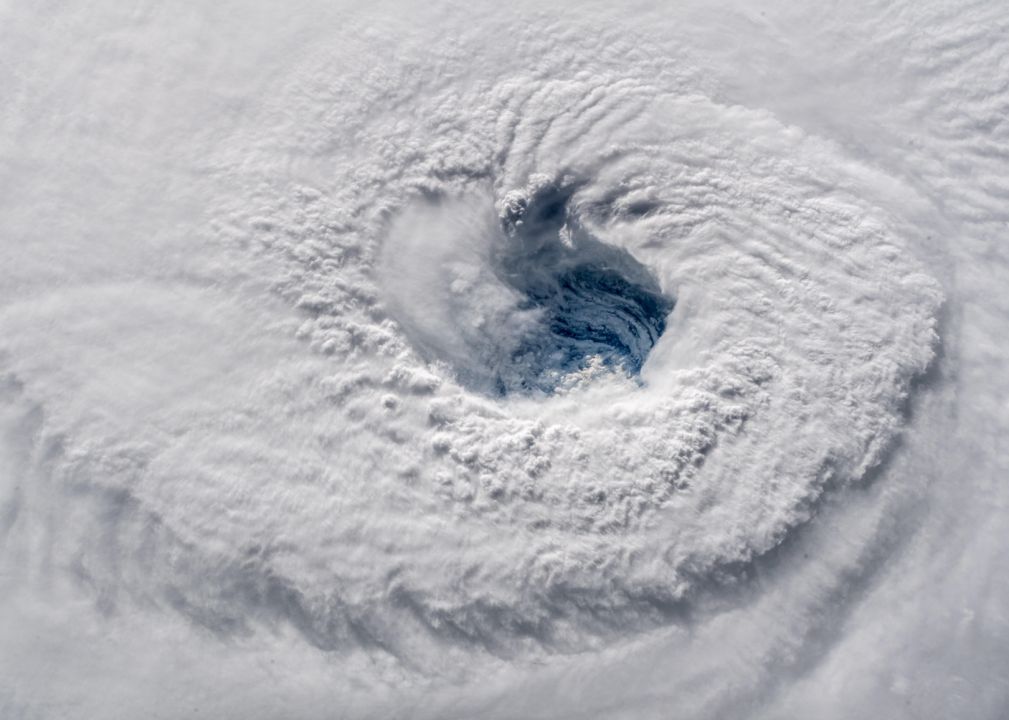 Residents along the East Coast may face more destructive hurricanes that could linger over coastal cities longer, a new study has found.
This comes after 19 hurricanes have hit U.S. coastlines between 2010 and 2020, qualifying as "billion-dollar disasters," climate scientist Andra Garner at New Jersey's Rowan University pointed out in her study published earlier this week.
These hurricanes resulted in over 3,500 lives lost and roughly $480 billion in economic damages.
But by the late 21st century, hurricanes will likely worsen along the East Coast by arriving quicker, leading to less warning time and slowing down while over land, causing them to stay longer, according to the report.
Believed to be the first study of its kind, Garner analyzed thousands of computer simulated storms.
She said the work "suggests the need for adaptation measures to protect our coastlines, given that our research indicates that we're already seeing storms forming closer to the U.S., and moving more slowly along the East Coast than in the past."
The longer a hurricane lasts makes the potential for damages higher.
"Think of Hurricane Harvey in 2017 sitting over Texas, and Hurricane Dorian in 2019 over the Bahamas," Garner said in a statement. "That prolonged exposure can worsen the impacts."
Typically, when a hurricane moves along the East Coast, "there are larger-scale wind patterns that generally help push them back out to sea," she explained. "We see those winds slowing down over time," allowing the storms to last longer.
When it comes to understanding the potential, future dangers Atlantic coastal communities are up against with hurricanes, over 35,000 computer simulated tropical storms were created under three differing climate scenarios in the study.
The scenarios studied included the pre-industrial era of 850 to 1800, when the climate wasn't influenced by environmental pollutants from humans; the modern era of 1970 to 2005 with recent climate conditions; and the future era of 2080 to 2100 with a climate "under additional warming due to anthropogenic greenhouse gas emissions."
Under a very-high emissions climate scenario, from the preindustrial to the late 21st century, it was found that hurricanes are 15% more likely to begin forming closer to the southeast coast and 6% more likely to terminate in the northeastern Atlantic, based on the simulated storms.
"These results emphasize the necessity and urgency of adaptation and mitigation measures to help protect coastal communities both now and in the future," the study emphasized.
Garner said the study raised the concern that more damaging storms like Hurricane Sandy, which wreaked havoc in 2012 in the Mid-Atlantic region, are likely to occur.