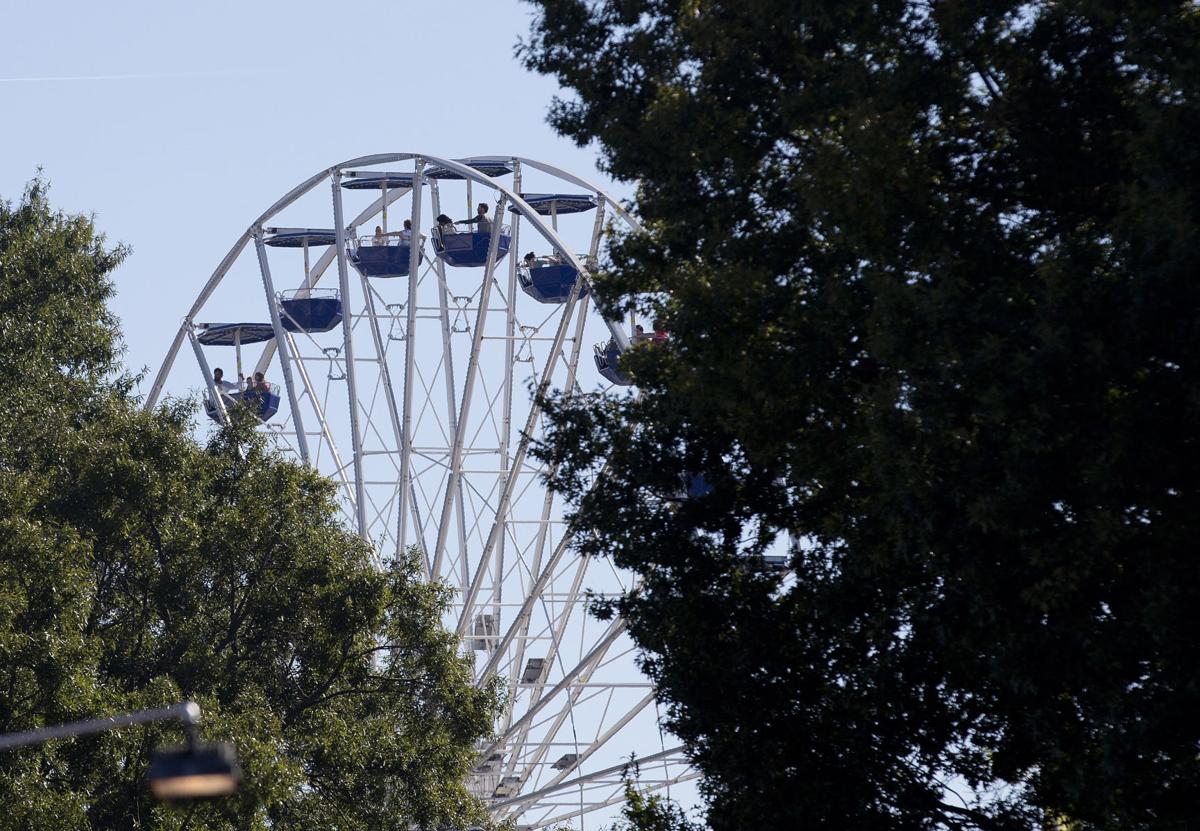 RALEIGH — When his crews finish inspecting all 95 rides at the N.C. State Fair, checking every bolt and testing every seatbelt, Tommy Petty deems them safe enough for his three grandkids.
"I'll ride with them," he promised. "As long as they don't turn me upside-down."
With a looming deadline of noon Thursday, 12 inspectors from the N.C. Department of Labor are turning a sharp eye to every screw on the Wacky Worm and every washer on the Itsy Bitsy Spider.
"You look at every nut and every bolt," said Petty, bureau chief in the labor department. "Everything about being in the air and staying in the air. We treat all the rides the same. Just because it's new doesn't mean it was designed to go on the road. We've got kids rides that are complicated and adult rides that are simple."
As he spoke, the crew checked the doors on the Itsy Bitsy Spider, a new ride with carts hanging from a spinning wheel. As with any ride, if it doesn't meet manufacturer's specifications to 100%, it doesn't get certified for the fair.
"They're checking the doors, securing the doors," he said. "Once you get inside, and they lock you into it, you don't get out till they let you out."
Multiple fairgoers suffered injuries in 2013 when a ride called The Vortex started unexpectedly, knocking them to a deck 20 to 30 feet below. One of the victims spent months in a coma after brain and spinal cord injuries.
The ride's owner, Joshua Gene Macaroni, was sentenced to 30 days in jail and ordered to pay a $22,500 fine as part of a plea arrangement. Prosecutors later said state inspectors found trouble with the ride and ordered repairs, but the owner tampered with an electrical box bypassing the safety measures with jump wiring.
The ride's operator, Timothy Dwayne Tutterow, 49, pleaded guilty to three counts of assault with a deadly weapon and was sentenced to probation after spending 22 days in jail. The parties involved settled a civil suit for an undisclosed amount.
Petty is sure people will remember the Vortex. But he goes home every day and asks, "Did I cover everything?"
Some of these rides come from as far as Oklahoma. The 155-foot Ferris wheel near Dorton Arena comes packed inside 11 tractor-trailers.
The Freebird ride definitely takes passengers upside-down, so Petty checked the grade on every bolt.
Someone's grandkids will be riding, even if he won't.