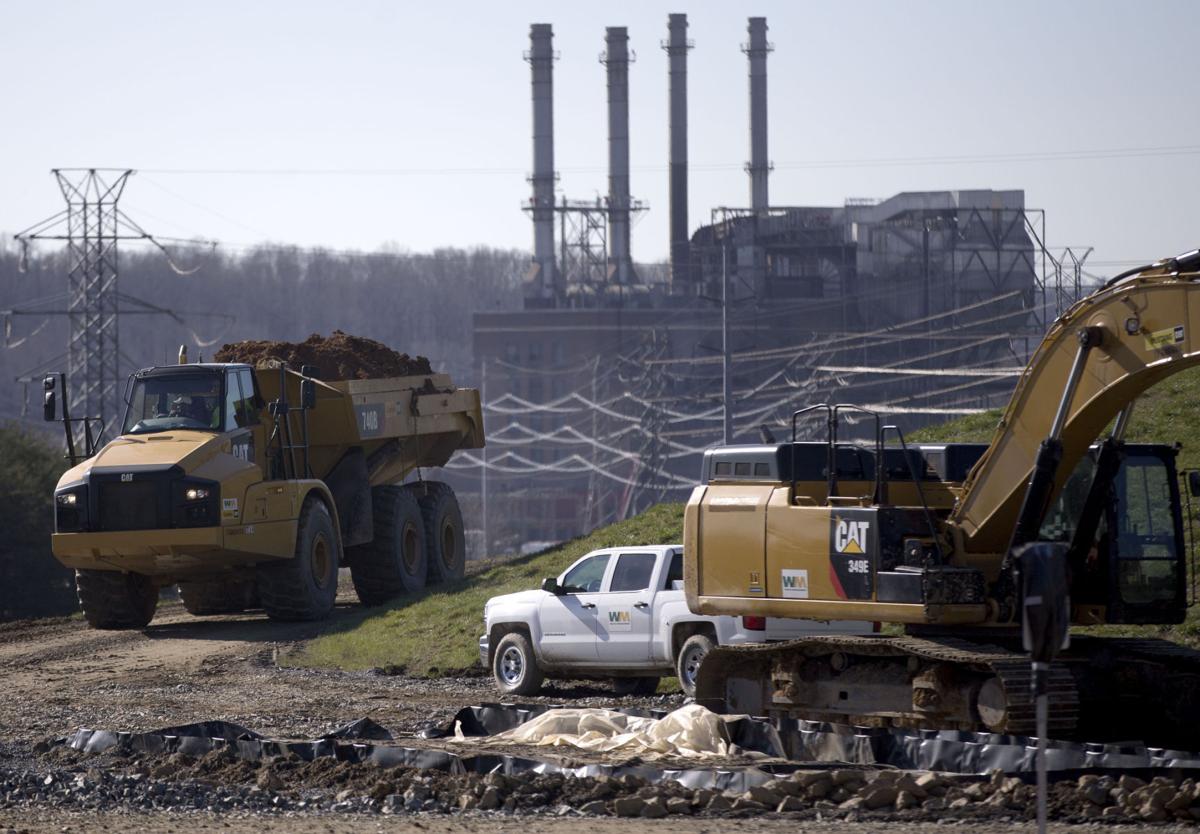 Although a formal "yes or no" decision is probably months away, Duke Energy's plan to ding customers for a significant chunk of its coal ash cleanup costs already has attracted skeptics — including North Carolina Attorney General Josh Stein.
Stein's office intervened last month in Duke Energy's petition to the state Utilities Commission that lays the groundwork for a proposed rate increase to help cover the Charlotte-based company's multibillion-dollar tab for phasing out its North Carolina coal ash basins by January 2030.
"The coal ash costs that Duke Energy seeks to recover are out-of-the-ordinary and very concerning because they may result in large rate increases for consumers," state Assistant Attorney General Margaret Force said in a recent filing with the commission. "There are important questions that need to be addressed about whether all of the costs that Duke Energy seeks to recover were reasonably and prudently incurred."
Others were more blunt, noting that the utility's coal ash conundrum arose largely from its own failings. Several of the intervenors observed that negligent operation and maintenance of its storage basins resulted in Duke Energy's May 2015 guilty pleas to federal criminal charges linked to the Dan River Steam Station near Eden and four other sites.
Groups that have interjected themselves into the case so far range from environmental and consumer groups to the cities of Concord and Kings Mountain, Appalachian State University, Duke's major industrial customers and the Utilities Commission public staff that looks out for consumer interests in such matters.
So many ponds,
so little time
Duke Energy has yet to make a detailed, formal request for a rate increase although company officials have said they plan to do so later this year for at least a portion of the utility's estimated $770 million in coal ash costs so far.
Estimates of Duke's total bill for closing out 31 remaining storage ponds in 14 locations statewide over the next 12 years hover in the $4.5 billion range.
Lawyers for Duke Energy have not responded to comments from the various groups in the Raleigh commission's case file. They asked for and received extra time from the commission to submit their response, now due Wednesday .
Up to now, the company has merely asked the state's appointed utility board to authorize its financial advisers to use a special accounting technique for setting aside its coal ash expenses in a separate ledger that could be considered as part of the next rate case.
It's premature to say what position Stein might take when Duke Energy eventually does make its case for a rate hike linked to coal ash, said Laura Brewer, Stein's communications director.
"At this time, Duke Energy has not made its official filing asking for a rate increase. For that reason, it is too early to speculate about what action our office may take during the rate case," Brewer said in an email Thursday.
Brewer said her boss decided to intervene at this early stage in Duke's accounting petition "to signal his commitment to protecting ratepayers and actively following the process" as it moves toward a possible rate hike.
Consumer politics?
Duke's effort to put a dent in its coal ash spending by increasing Joe Citizen's light bill could become a political issue heading into the next election cycle.
Stein is a Democrat, as is Gov. Roy Cooper, who defeated the former Republican governor Pat McCrory — a former Duke Energy exec unfortunate to be in office when the Dan River coal ash spill occurred at the retired Eden plant three years ago.
Meanwhile, in the GOP-led General Assembly's current session, Democratic state Rep. Pricey Harrison of Greensboro introduced a bill last week to forbid the Utilities Commission from passing along any coal ash cleanup costs to ratepayers, essentially bypassing the appointed Raleigh-based board's review process now in its infancy.
If Harrison's bill gets short shrift in a chamber dominated by the other party and Stein emerges as a consumer champion for battling a rate hike linked to coal ash, that could become fodder for some compelling political ads in the 2018 elections.
For the present at least, the fate of Duke Energy's coal ash tab rests firmly in the hands of the seven-member utilities board that is appointed by the governor to six-year terms. The quasi-judicial group regulates providers of public services including electricity, natural gas, telephones, water, waste water, household moving, buses, ferries, certain types of pipelines, and more.
Categorizing costs
Groups that intervened in the Duke Energy case filed some general comments about the wisdom of socking consumers with coal ash costs, but they focused more heavily on urging commissioners to set proper ground rules if they allow Duke Energy to "defer" its coal ash costs in the proposed accounting maneuver as a prelude to a rate-hike request.
They argued Duke Energy should file these costs in separate categories that make it easy to trace the reason behind each payment, so that cleanup costs stemming, for example, from the utility's 2015 criminal plea would be isolated from more generic coal ash expenses not so obviously linked to illegal conduct that ratepayers by law cannot be asked to subsidize.
Being state government's litigator in chief, Stein probably packs the most wallop of those who have intervened in the Utilities Commission proceedings to play a role in the outcome.
But others more pointedly questioned where Duke Energy was headed with its proposed accounting maneuver, warning the utility commission that it needs to be careful what is allowed on the special ledger and how it's presented.
Contributing factors
A lawyer for Appalachian State University cast doubt on Duke's assertion in some commission paperwork that "closing ash basins is part of the life cycle of coal plants and that compliance with state and federal regulatory requirements is part of the normal operations of a utility."
"In fact, (Duke's) violations in managing its coal ash facilities were a major contributing factor to the implementation of regulatory requirements that are causing these costs to be incurred," Rocky Mount lawyer Michael Colo wrote on behalf of the Boone university.
In its successful application to intervene in the case, Appalachian State said it wanted to have a say both as a retail customer of Duke Energy and as the steward of a research facility in Hickory that is shared by six schools and powered by the Charlotte utility's grid.
The consumer advocacy group NC WARN probably spoke most forcefully of all the intervenors with its "initial comments" on Duke's proposed accounting maneuver.
"Ratepayers should not be required to pay for any of the costs associated with the coal ash cleanup," NC WARN attorney John Runkle asserted, noting the utility giant knew for years that its storage ponds "were unlawfully polluting adjacent streams and ground water ..."
"The coal ash should not have been put in impoundments adjacent to streams and rivers and communities, in the first place," the Chapel Hill lawyer continued. "It was never reasonable or prudent to allow a wet, toxic slurry to sit in impoundments, leaking into the environment."
Runkle also asserted that the all-at-once nature of Duke Energy's massive coal ash initiative belies the company's contention that safely closing its storage lagoons is simply a "life cycle" issue related to the normal operation of coal-fired power plants.
"If Duke Energy believed that the closing of coal ash basins is part of the normal life cycle of its coal plants, it should have phased the cleanup over the past several decades," Runkle said, "rather than burden ratepayers with the rate shock of cleaning up all of its failures over a short time."
Contact Taft Wireback at (336) 373-7100 and follow @TaftWirebackNR on Twitter.