It's sort of like that "life flashes before your eyes" moment. But different.
Let's be specific to the new movie "Downhill": You and your family are on vacation, eating at an outdoor restaurant at an Austrian ski resort. An explosion goes off as part of a "controlled" avalanche on the mountain that helps keep skiers safe.
But this avalanche looks out of control. Before you know it, a mass of snow appears to be about to bury you.
What do you do in this specific case, if it seems almost too late? Do you hunker down and grab your kids as if you can protect them, or at least spend a final moment with them?
Or, in the case of Will Ferrell's character, do you panic and decide that if there's a brief chance at escape, you are getting up from the table and taking off, leaving your wife and two sons behind?
This is the moral conundrum at the center of this dark comedy remake based on the 2014 French film "Force Majeure" that strains a couple's relationship and makes the rest of a family ski trip go, well, downhill.
That is, of course, once the mother (played by Julia Louis-Dreyfus) and her boys survive, coming out of a dense fog of white powder still shaking, only to see dad return to the table, sit down, and order some soup.
Awkward.
It's an interesting set-up that forces a couple to consider what would have been the aftermath if the worst had happened, and where they go from here when the man won't admit his mistake.
But considering the circumstances, "Downhill" merely achieves occasionally awkward when it needed to be flat-out uncomfortable for us to watch a bright woman suffer a doofus incapable of confession.
We're supposed to believe that Pete (Ferrell) has been distracted ever since his father's death, eight months ago, but we don't believe this because the actor can't pull off this emotion, and it doesn't look like Billie (Dreyfus) believes it either.
Both are miscast, unable to deliver gravitas when needed.
It should have been deeply painful to see how disappointed the boys are in their father, but trying to express this is handled clumsily.
And yet not as ineptly as the film handles trying to oddly sexualize the couple's issue.
Between a co-worker's surprise appearance with a young girlfriend and an oversexed hotel guide's infidelity suggestions, the film feels downright anti-monogamy in the way it sees marriage as provincial thinking.
If some level of true discomfort had been achieved, it might have made other situations more morbidly funny, but both of the stars play their characters as if they're numbed by what happened rather than upset. That's a mistake.
This adaptation of the French film by co-writers/directors Nat Faxon and Jim Rash is a blunder, especially considering their collaboration success writing and directing the seriously underrated "The Way Way Back" and winning an Oscar for their script for George Clooney's "The Descendants."
Bottom line: The movie's not smart enough to achieve dry-wit humor, so there are way too few laughs for a film starring two of the most hilarious actors on the planet.
This is a movie that should have had much more pitch-black humor, and shown much more insight into the matters of mortality, family, failings and the human heart.
This will be the disappointing legacy of "Downhill," which otherwise has some gorgeous images of the slopes.
But a travelogue is not why you go to a movie starring Dreyfus and Ferrell. You go in thinking you are going to laugh.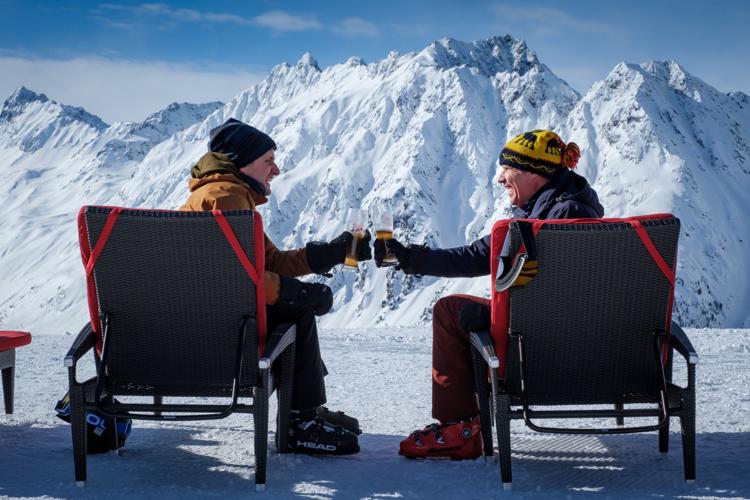 Michael Smith
918-581-8479
Twitter: @michaelsmithTW