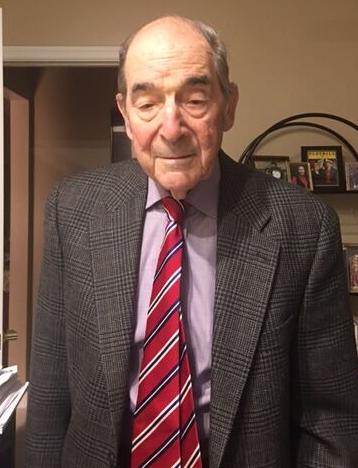 John Hood recently wrote ("No, inequality isn't increasing," April 4) that the gap between wealthiest and poorest is not widening when one takes into account the wealth transfer (WT) to the poor, such as safety net provisions including food stamps, tax credits and Medicaid health insurance. This brought to mind several relevant images. During a tour of Auckland, New Zealand, we saw a handful of yachts each more than 100 meters long, gleaming white in the sunlight. Our guide said the owners all lived elsewhere and would come for a fortnight outing periodically. Crews kept the ships immaculate. I contemplated the owner, assumed to be American, having business associates join him or her in consummating sizable deals at sea and deducting incurred expenses. Does John Hood include that in calculating WT?
Or consider the "banks too big to fail" crisis in 2008. After they purchased packages of mortgages issued to homeowners with no income, no jobs and no savings, the banks were bailed out and spent their proceeds buying back shares of their own stock, increasing its value. Is this $700 billion bailout a WT?
In contrast, I recall observing a woman at a grocery checkout counter who was short on cash to cover the items in her shopping cart. Food stamps don't eliminate stress of food insecurity.
Barbara Ehrenreich's book "Nickel and Dimed" (2001) details her inability to get by for three months working as a waitress, a Walmart "associate" and a member of a home-cleaning team each paying $10 an hour in different U.S. regions. Paradoxically, chronicling her failures to thrive with this salary was handsomely rewarded with bestseller sales.
I have seen a hospital bill for a surgical stay which showed "charges" in the first column of $84,000. The second column was "Medicare allowed" of $11,000. This wiped out a $73,000 WT. The third column was "Medicare paid" and was 80% of the allowed. The fourth column was "supplement paid," the remaining 20%. The patient had an expensive, excellent supplement and total coverage. Who gets bills with only one column — for "charges" — uninsured patients? Should we calculate WT in hospital bills? The greatest cause of personal bankruptcy is a medical catastrophe.
The Affordable Care Act offers subsidies for the purchase of health insurance through an exchange for people with income between 100% and 400% of the federal poverty level. To make it affordable for the government, Medicaid was to cover the poorest people, providing adequate insurance at lower expenses than private, for-profit insurance companies. When the Supreme Court, noting that the states were to pay 10% of the Medicaid expansion costs, made participation in this expansion of Medicaid eligibility optional for the states, it left a "coverage gap" in unexpanded states. North Carolina, due to state Senate's leader Phil Berger's concern that the federal government might renege on its commitment to cover 90% of the costs, is one of the remaining 12 states that have not expanded Medicaid.
Several smaller, often rural, hospitals with many uninsured patients are under financial pressure that would be lessened by Medicaid expansion. This included Morehead Hospital, in Phil Berger's home district in Eden, until it was purchased by UNC Health. Medicaid expansion is relevant in that it is a sorely needed wealth transfer in an area in which North Carolina is singularly failing. The new COVID stimulus bill (the American Rescue Act) sweetens the pie to entice unexpanded states to eliminate this coverage gap.
In conclusion, it's irrelevant to know if the gap between wealthy and poor Americans is widening or shrinking. It's too wide now.
Sen. Elizabeth Warren's proposal of a 1% wealth tax on people with assets greater than $50 million to cover Medicare for all is a worthy WT.
Richard Rosen is a retired Greensboro internist who has been active in local, state and national health policy for years.