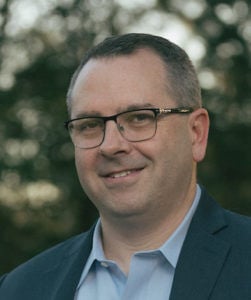 America prides itself on being the land of opportunity and equality — but our education systems fail to realize that promise. By placing children in schools based on where they live rather than their unique needs and gifts, we so often keep them in the cycle of poverty and squander their potential.
Consider, for instance, that students from low socioeconomic backgrounds are five times more likely to drop out from high school, and students who attend high-poverty high schools are less than half as likely to earn a postsecondary degree within six years of graduating.
Black and Latino students suffer uniquely from these disparities, completing high school at lower rates than their white peers. For all that our public school system purports to foster autonomy and opportunity, the numbers tell a different — and far sadder — story about our students.
While there's no one program that can eliminate these disparities, North Carolina has recently made some remarkable strides toward a more equitable system. The Opportunity Scholarship enables students from low-income backgrounds to attend the school best suited to their unique learning needs. It awards students from qualifying families up to $4,200 per year, or $2,100 per semester, to attend a private school.
But here's the thing: even though the Opportunity Scholarship program is exactly the kind of initiative we need, state legislators in North Carolina haven't prioritized it. While legislation to increase funding for the program has been reviewed in both the House and the Senate, it has yet to pass into law. That's holding us back from improving the way Americans access education, because this program works in a way few others do.
In the 2020-21 school year, more than 16,000 students received a scholarship to attend more than 480 private schools across the state. Black students comprised 23% of award recipients, and Hispanic students comprised 14% of recipients. Scholarships like these not only help eradicate racial and economic barriers to success, but they also promote a more robust exchange of ideas in the classroom, which otherwise would be limited to students from more affluent backgrounds.
North Carolina is not the first state to benefit from this kind of program. In fact, programs like this have existed for nearly two decades. In 2003, the District of Columbia School Choice Incentive Act provided school vouchers to parents, allowing them to send their children to private schools. By 2009, it was clear that the program increased students' likelihood of graduating high school: 82% of program participants graduated high school, while only 70% of nonparticipants did.
The state of Florida also offers a comparable scholarship, the Florida Tax Credit Scholarship Program (FTC), which allows more than 100,000 students from low-income homes to attend private schools. The program's success is remarkable. Fifty-seven percent of FTC participants who began the program between grades 3 and 7 enrolled in college, compared to just 51% of nonparticipants, and 64% of students who began between grades 8 and 10 enrolled in college, compared to 54% of nonparticipants.
Success stories like these showcase why school choice matters. The one-size-fits-all approach of public education means that so many fall through the cracks, unable to achieve their full potential for lack of adequate support. It also prioritizes institutions over families, presuming that bureaucrats know better for children than their own parents do. Above all, it reinforces the cycle of poverty, locking children out of a path to a better, more economically stable life.
I urge leaders in education to amplify initiatives like North Carolina's Opportunity Scholarship Program, and I urge the North Carolina state legislature to invest in it.
So many students have suffered serious educational setbacks after a year of remote learning during the pandemic. The more quickly we can equip students to get their learning needs met, the more we can help them overcome these setbacks and ready themselves for success in college and beyond. Equality and opportunity need not be aspirational educational goals. With adequate funding and amplification, they can become a reality for North Carolina students.
Timothy Head is executive director of the Duluth, Ga.-based Faith & Freedom Coalition, which believes that "the greatness of America lies not in the federal government but in the character of our people."