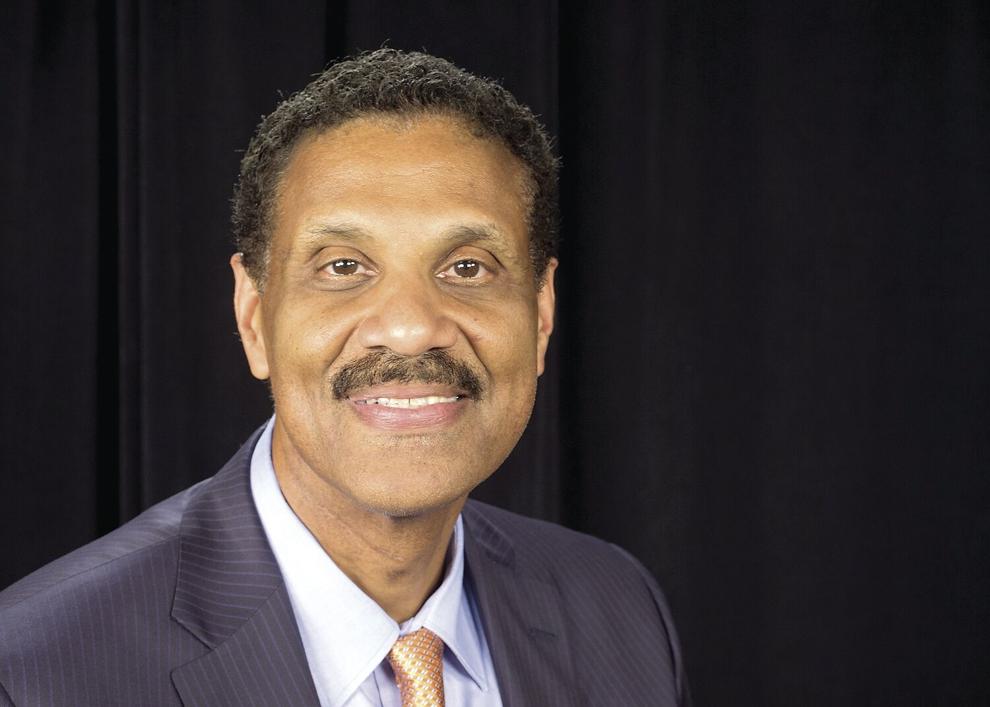 When a sudden downpour of positive letters about local COVID-19 vaccinations flooded our inbox recently, please forgive me for being suspicious.
Rarely in this job have I seen so many people agree on an issue.
Many of the letters gushed about the pleasantness and efficiency of the process at the Greensboro Coliseum and Mount Zion Baptist Church. But some also have come from beyond Guilford County.
And most mentioned similar details: golf cart rides from the parking lot; friendly volunteers and health workers; smiles and professionalism.
So I wondered: Had the writers been put up to sending in rave reviews?
As a policy, we discourage letter-writing campaigns and will not knowingly publish letters that are part of an organized effort. Even if it's for a good cause.
But we could find no evidence of a coordinated effort. I concluded that the writers were genuinely happy and simply wanted to share the good news.
Not that all of our readers wanted to hear it.
"Regardless of how many letters you receive, positive and negative relative to the shots," one reader said in an email, "the fact remains the total application for, and shots received situation is a fiasco. Right? So, you should not sugar-coat it by publishing many more positive letters than negative.
"If during the polio epidemic, you received many more letters saying polio was not a major problem, should you have published more of these, greatly misleading the public?"
"That's assuming you feel responsible to communicating the facts, the truth, how things actually are to your readers."
I went on to contend that this wasn't an apples-apples comparison — that none of the letter writers were saying that COVID wasn't serious — that through the very act of getting vaccinated, they were, in fact, acknowledging the gravity of the threat. Also, I noted that we had printed many letters that expressed exasperation with the reservation process.
As for the four-star evaluations of local vaccination sites, my wife and I had a chance to experience one for ourselves last week.
There was a complication: We were scheduled to receive our shots on Saturday afternoon, Feb. 13, at the High Point University Community Center in the old Oak Hollow Mall. But freezing rain had toppled trees and snapped power lines. Our northwest Greensboro neighborhood lost electricity for what would be the better part of two days.
So it was no surprise when we received text alerts that read: "High Point University Vaccination Site Closed."
But … there was more: "… All appointments scheduled for today have been relocated to the Greensboro Coliseum."
All we had to do was press 1 at the end of the text.
That was the easy part. The hardest part was getting to the coliseum.
Fortunately, roads were wet but not icy. Unfortunately, many of them were blocked by fallen trees and power lines.
It took us four detours to creep our way out of the neighborhood and a couple more tense moments at busy intersections whose traffic lights had gone dark. But in a hopeful sign that we Americans actually can get along, drivers were decent and civilized.
Once we arrived at the coliseum, every step of the process unfolded as letter writers had advertised.
A friendly man in a golf cart ferried us though a raw drizzle from the parking lot to the Special Events Center. A good-humored National Guardsman checked us off a master list.
From there we were directed at every turn by pleasant people who were eager to answer questions. The nurse who administered our doses of the Pfizer vaccine said she had given more shots in that one day than in the previous 10 years.
The entire process took about half an hour, including a 15-minute waiting period during which we were observed for any side effects. Then we were scheduled on the spot for our second shots in March.
As for any lingering effects, my arm was sore the next day. Otherwise, I feel fine.
During a radio appearance on WNAA-FM's "The Bottom Line"  last week I shared notes with co-hosts Bob Davis and Steve Bowden. All three of us are Black men who have gotten their shots.
We encouraged other people of color, who have been underrepresented in vaccinations, to do the same.
As for the reader who grumbled about the broader process, he's right: scheduling COVID shots can be a pain (one letter writer compared it to trying to buy concert tickets); supplies of the vaccine ebb and flow; access needs more improving.
But give credit where it's due. The nimble pivot from a High Point appointment to a Greensboro reservation, on the same day, for the same time slot, was impressive.
And the people who actually administer the shots are doing a bang-up job.
I've seen that for myself.
Allen Johnson is executive editorial page editor of the News & Record and the Winston-Salem Journal.