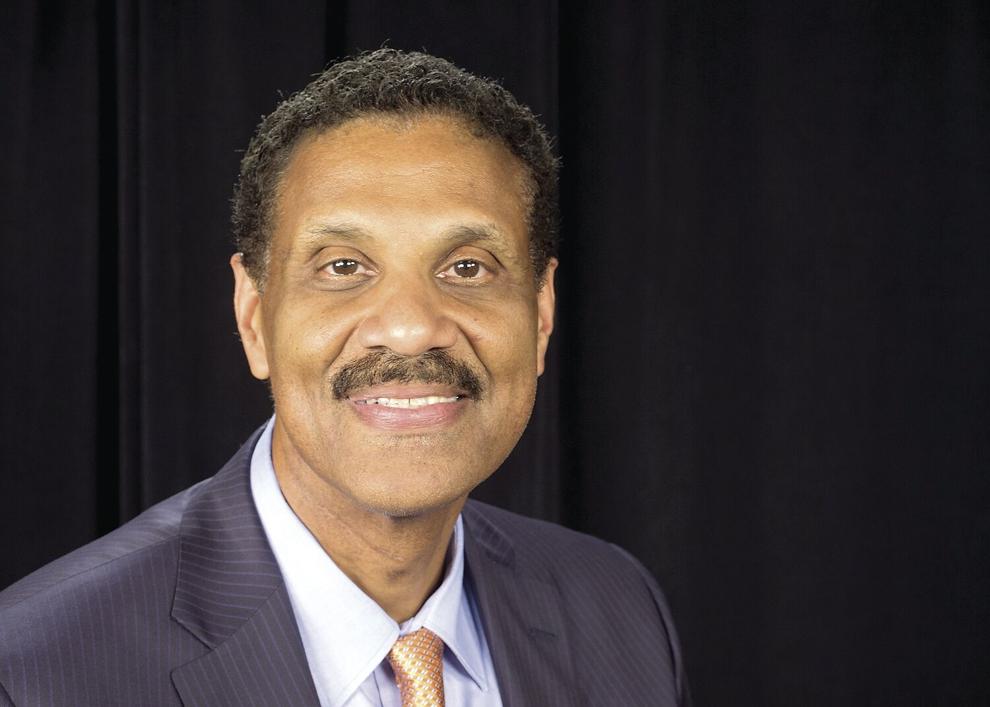 I fell twice last week on a blanket of snow wrapped in a sheet of ice.
The second time was the most inglorious, a cartoonish, soft-shoe jig followed by a graceless tumble.
I almost wound up flat on my face and just decided to lie there for a while and laugh at myself.
Aside from a few scrapes on my palms and wrists from bracing the impact, the only part of me that was injured was my dignity.
I'm only sharing this only because the word already is out.
It happened in front of my house on MLK Day, as neighbors were shoveling driveways or pushing their kids on sleds or gingerly strolling on crunchy streets frosted in white and streaked with frozen tire treads.
Here's hoping it doesn't wind up on YouTube.
I was rolling the garbage can to the curb when the glistening ice slick did its deed.
You'd think I would have been more careful, given the fact that I'd fallen in nearly the same spot only about, oh, 10 minutes earlier. (Those who fail to learn from the past …)
Anyway, I still enjoy a good winter storm despite its inherent hazards and inconveniences. I think most of us do. There are few sights as beautiful as a landscape sugar-coated by nature.
Would I have preferred more powder than ice last week?
Absolutely, especially after nearly planting my face in it.
But this storm was relatively gentle: pretty to look at it, with few disruptions. It also came on a holiday weekend … during the NFL playoffs. What was not to like?
Then again, it did add yet another layer of disruptions for local school officials — who can never win on snow days.
Either the schools are closed too late or too soon or for too long. Or they shouldn't have been closed at all.
Back in the day, some of us older heads will insist, they never closed schools for snow.
We toughed it out, trudging through blizzards and man-sized snow drifts. And we liked it.
They actually did close or delay school, but perhaps not as much.
At the time, the equation wasn't nearly as complicated as it is now.
When I was a young student back in the olden times, the three school systems in Guilford County were not yet consolidated, so I attended Greensboro City Schools, a much more compact and urban district.
Today, Guilford County Schools is a sprawling district that enrolls more than 68,000 students in 126 schools. It transports many of those to school and back home using a fleet of 474 buses that travels a total of more than 41 miles a day. It spans two cities and several towns as well as unincorporated areas.
This means it has a diverse constituency from both rural and urban areas — and from some neighborhoods whose roads are clear and others whose roads are not.
Since Guilford County can't surgically open some schools and close others, it's an all-or-none proposition. Even a single school may serve neighborhoods with varying road conditions.
So, the forecast for discontent is 100%. Somebody isn't going to like the call no matter what it is.
As for other differences between now and then, many of us walked to school until desegregation. But we still got our share of snow days.
Today, you can check your cellphone, or if you're a Luddite, the ubiquitous crawl at the bottom of your TV screen.
When I was young, the font of all wisdom when it came toschool closings was Lee Kinard, who read the list live on WFMY-TV's "Good Morning Show."
As children we ascribed some mystical power to Kinard, as if it were his call alone to make. You were getting a day off from reading, writin' and 'rithmetic only if Lee said you were.
In our eyes he was our snow-day Santa in a suit and tie.
In any case, I expect a lot of us adults get in touch with our inner children when breathless folks on local TV hype the possibility of flurries, "wintry mixes" or out-and-out snowstorms.
As in what happened last week, when a second winter storm was forecast for Thursday and Friday. Until it wasn't.
And all we got was a cold rain.
Does that sound like disappointment?
For all the inconvenience and the danger of snow and ice, it still thrills the child in me.
Give me the crystalline charm of a winter wonderland, and I'll fall for it every time.
Correction: In last week's column I mischaracterized Henry Frye's graduation from the UNC School of Law. He was the first Black UNC Law graduate who had spent all three years at UNC.