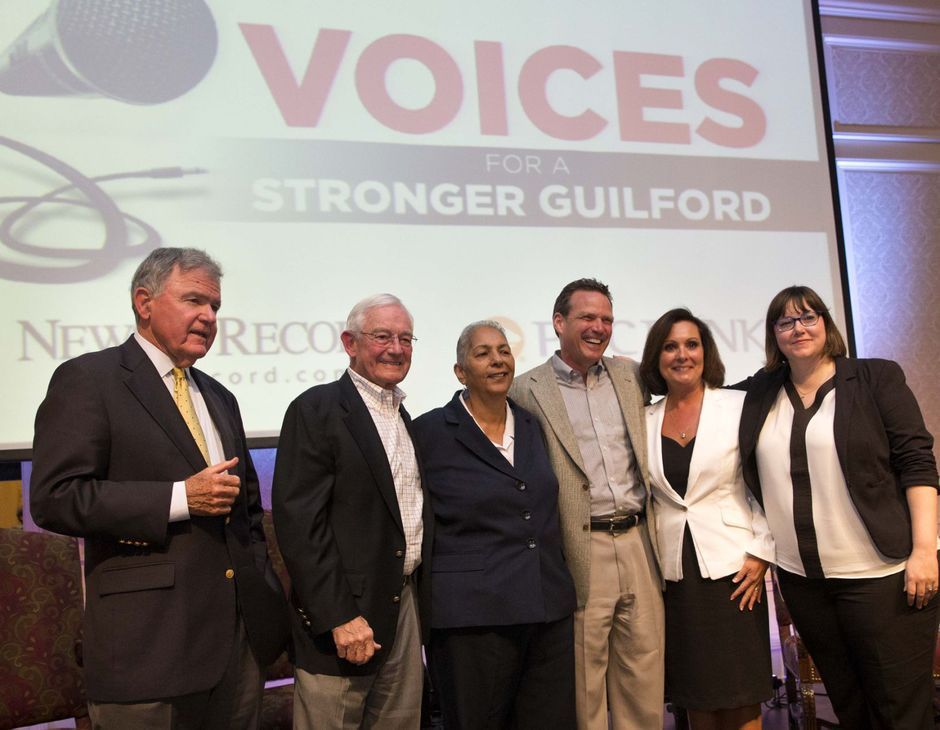 When I entered the reception at the mayors' forum, I had no idea what to expect. One never knows who will attend such gatherings or whether anyone will take an interest.
Scanning the crowd for familiar faces, I discovered Logie Meachum, a musician, storyteller and adjunct instructor. He introduced me to several young people — one was a UNCG student and the others had graduated from universities outside North Carolina. I realized the event contained a representative group of folks from college age to retirement age of various races and backgrounds.
By the end of the forum, I wondered why there seemed to be a glaring omission of the relationship between the city and its colleges and universities. I recalled two references to them — both by Yvonne Johnson. The references were to the Union Square campus and a possible study on addressing poverty.
But the institutions of higher education provide so much more. As a professor at one of them, I know students support the city's economy in significant ways. They work in local businesses, take public transportation, pay rent and utilities, purchase groceries, clothing, etc., here in Greensboro. It is also not unusual for students to graduate and remain in Greensboro where some eventually become home and business owners. Furthermore, there are hundreds of employees at these institutions — from the groundskeepers and housekeeping staff to executive administrators. Yet the contributions of these major employers and producers of citizens were not on the radar of our local leaders. Why?
It is an odd thing to me. Had it not been for the universities, there would have been no sit-in movement.
I wonder what our country would be like if the movement had not been sparked by college students on Feb. 1, 1960. I dare not consider what the city would look like if there were no cluster of universities and colleges that we claim (sometimes) as our own.
Tara Green is a community member of the News & Record's editorial board.