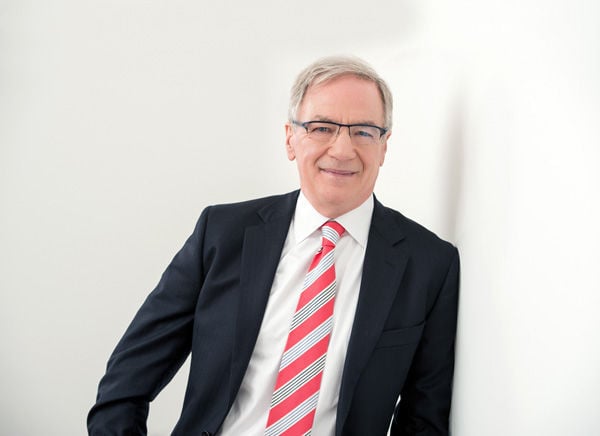 In 2016, Greensboro will see the fruition of many efforts, some begun decades ago, to create new prosperity in our region. This will be our most exciting year in a long time as we witness the following:
1. Our new economic development team will deliver results. Brent Christensen and David Ramsey, two successful business development specialists hired in 2015 by the Greensboro Partnership, are smart and energetic and know how to get things done. The creation of Guilford County Economic Development Alliance will ensure that their efforts support job growth throughout the county.
2. Our megasites will draw new, state-of-the-art manufacturing industries. The Guilford-Randolph Megasite (1,400 acres) and the Chatham-Siler City Advanced Manufacturing Site (1,800 acres) put us in the running for clean, modern, technologically advanced manufacturing facilities with high-paying jobs, including new automobile plants. Thanks to the planning and work that began long ago, these sites will be easily accessible from Greensboro by highway, rail and our airport.
3. Our new downtown will grow up. The Carroll Cos. has underway a $50 million downtown mixed-use project on Eugene Street that includes a new six-story, 100-room hotel and 300 new apartments. The first building for the Union Square higher-education campus, now under construction at the intersection of South Elm Street and Gate City Boulevard., will open in August 2016. LeBauer Park, the $10 million gift of Carolyn LeBauer to the city, will open in 2016.
With the addition of a $1 million gift from the Edward M. Armfield Sr. Foundation, LeBauer Park will feature a magnificent overhead sculpture by the world-famous artist Janet Echelman. Meanwhile, just across the street, the Steven Tanger Center for the Performing Arts will break ground.
4. Our airport will take off. In 2015, Honda Aircraft won final FAA approval for its innovative corporate jet. CEO Michimasa Fujino stated that the project began in 1986; today, 29 years later, the company employs 1,700. In 2016, Honda Aircraft expects to manufacture three to four jets per month from its facilities at Piedmont Triad International Airport.
5. Our quality-of-life assets will be rediscovered. Greensboro's growing system of trails and greenways, together with our wonderful climate, offer convenient, free recreational opportunities to all citizens. Historic preservation efforts have saved some of our most charming neighborhoods and downtown buildings from destruction.
Art and music lovers enjoy exhibitions at the Weatherspoon Art Museum and Green Hill. Music lovers enjoy the Eastern Music Festival, the Greensboro Symphony, the Greensboro Opera and the National Folk Festival. Theater patrons enjoy the plays at Triad Stage. In 2016, a $1 million bequest from the late Jan Van Dyke will give us a new performance space for dance in the Greensboro Cultural Arts Center.
Greensboro hosts more than 1,100 events each year in facilities that include the 22,000-seat Greensboro Coliseum, the White Oak Amphitheater and the Greensboro Aquatic Center.
In 2016, the coliseum will renovate the 30,000-square-foot Pavilion, where the Charlotte Hornets' developmental NBA team will play their home games the first year of operation.
Each of these amenities is great for those who live here now — and they are important assets for drawing new employers.
6. Say Yes to Education will open the door to college for every Guilford County public school student. In 2015, private donors from Greensboro, High Point and Guilford County pledged more than $32 million to this sweeping public-private initiative. Say Yes will provide important support services to public school students, including tutoring, after-school programs, summer camps, school-based medical care, legal assistance and advice on college admissions. Say Yes also offers last-dollar scholarship funding at North Carolina public colleges and universities, and at nearly 100 private colleges and universities, including Notre Dame and Stanford.
Nothing happens overnight — and, indeed, this list demonstrates that great projects often take many years of hard work. Even so, it's clear that Greensboro is a generous community. We care about each other and we care about our future.
2016 will be a particularly exciting year for us as we see the creation of new jobs, new excitement, new energy and new prosperity in our community.
What a great time this is to live in Greensboro!
The writer is a partner with Brooks Pierce law firm and the 2016 chairman of the Community Foundation of Greater Greensboro.