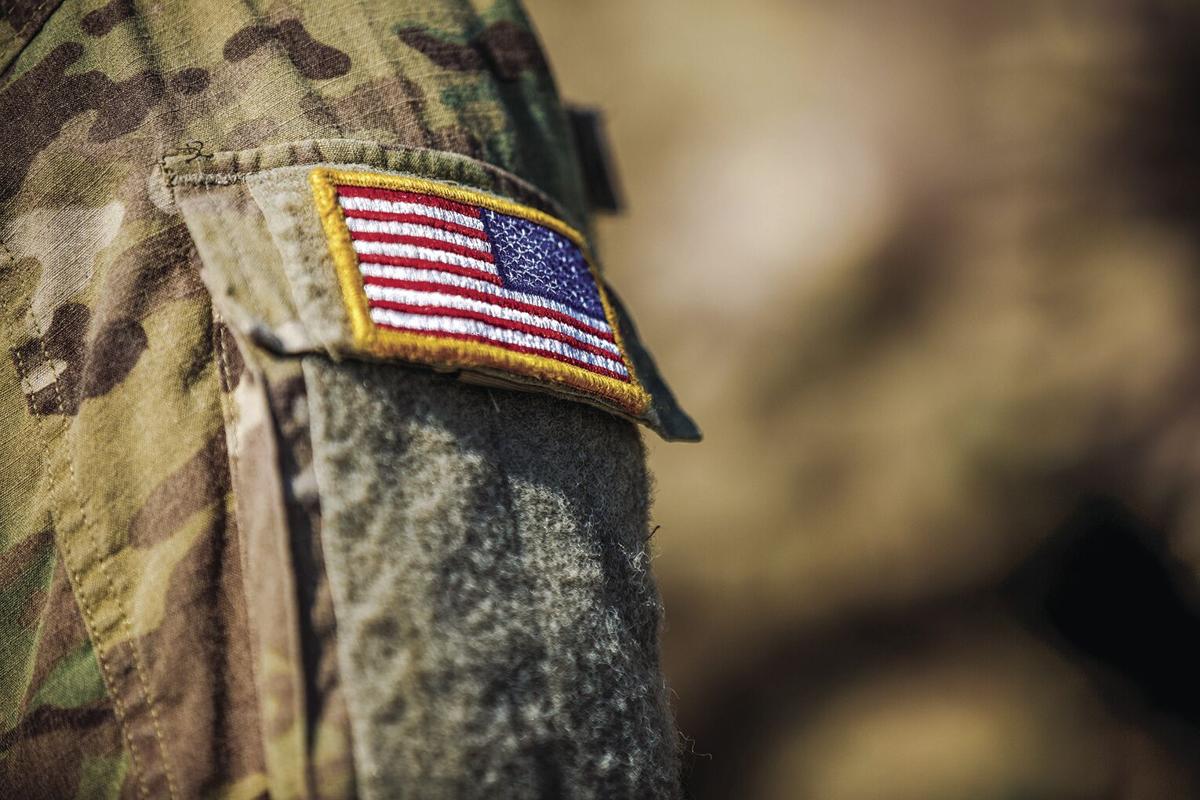 The day before I left for my first of three, yes three, boot camps, I spent 12 hours at MEPS — the Military Entrance Processing Station in Charlotte — where old doctors checked me for hemorrhoids and watched me and about a dozen other 18-year-old boys duck walk in tighty-whities. From what I was told, it was to check for range of motion. Anyone who served knows what I'm talking about.
After that lab rat experience, I took a plane from Charlotte to sweaty San Antonio, Texas, for Boot Camp No. 1. A few years later I was accepted to the Air Force Academy Preparatory School, where I found my second boot camp — it was just peachy.
After a year there, I made it to the Air Force Academy, which had yet another boot camp: Basic Cadet Training. Unlike the Army, to get into the Air Force you have to be able to add, and from my count that's more than 100 days of boot camp, though I'm sure most Marines would liken Air Force boot camp to a stay at the Hilton. But I digress.
I say all this to note that the closest I have felt to my boot camp drill instructors, since seeing my last one in 2006, has come in the form of our dear friend, Sgt. COVID-19. He tell us what we can and can't do, where we can and can't eat, and whom we can and can't see. He mandates what we must wear and when, M50 gasmasks or Walmart-bought 100-pack style. He mandates a 6-foot distance for formations and screams at us when we don't adhere.
Just as during boot camp, I find myself wishing I could be at a sporting event, a bar with friends, or even just enjoying a good home-cooked meal with family. All of those things were taken away from me on the hot pavement of Lackland Air Force Base and have been taken away, in some form, from all of us in our own towns and our lives.
Sgt. COVID 19 is unrelenting — the moment we get arrogant, he puts us right back in our place. He is an expert in messing with what we Americans hold so dear — our freedom. It's harder to break horses that have run free their whole lives.
If I learned one thing in boot camp, other than how to fold my shirts and underwear into six-inch squares, it was that adhering to the protocols and working together made life a hell of a lot easier.
The ones who rebelled against the system and the rules made it harder for all of us. The guy who brought in contraband led to all of us in the push-up position, or holding out our rifles for hours on end — similar to how those who break the COVID rules lead to longer shutdowns.
In all three of my boot camps, the units that banded together, watched out for each other, and had a singular focus on making it to the end were the most successful. And while we may not see a defined end in sight with our dear Sgt. COVID-19, he will go away someday, and when we reminisce about him, just as those who have worn the uniform do about boot camp, we will want to know we gave it our best, fought our hardest, and looked out for our comrades, who were fighting the same enemy, right next to us.
Greensboro native Jason Gallimore (jasongallimoreauthor@gmail.com) served as a captain in the U.S. Air Force. He now lives in Davidson. Follow Jason on twitter @jasongallimore
Catch the latest in Opinion
Get opinion pieces, letters and editorials sent directly to your inbox weekly!