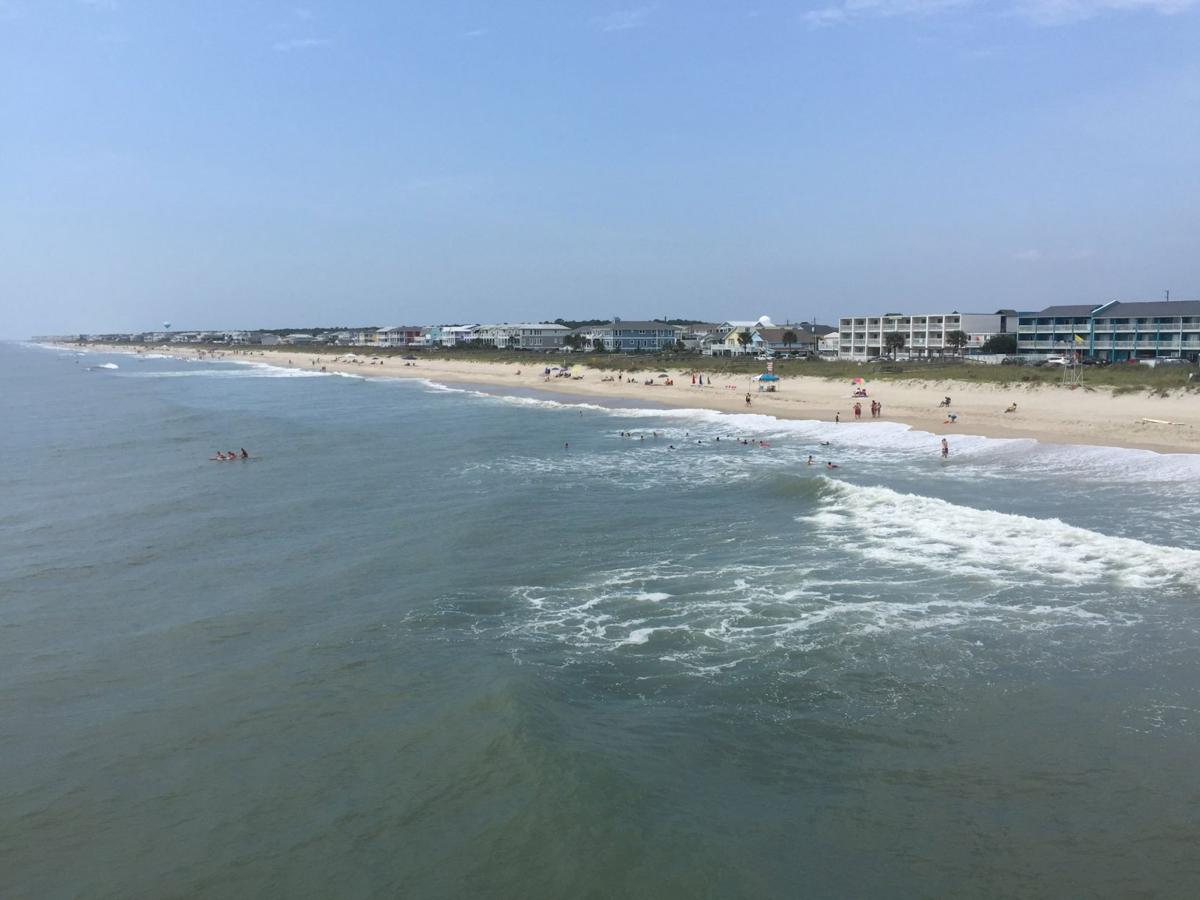 There I was, walking on the ocean beach in peace and harmony with Republican Gov. Pat McCrory and his Democratic challenger, Attorney General Roy Cooper.
Well, we weren't really on the beach together, but we three do share one common cause with many others: North Carolina must retain full public access to its beaches.
I hear horror stories about beaches on the Northern Atlantic coast where access is much more limited than ours. That's probably one big reason why so many Northern friends come to our North Carolina beaches, where we're all free to wander and wonder. It's a sacred and wonderful right that defines the open, liberty-loving spirit our state once trumpeted.
While many property owners own to the high-tide line, North Carolina has traditionally allowed beach visitors to roam in "the dry sand" above, as long as they don't cross the vegetation and climb the private dunes behind the dry sand. That's only right, because if we can't use the dry sand when it's high tide, we can't use the beach, period. We'd be essentially run off the beach when high tide rolls in.
But a case before the state Supreme Court threatens that basic public-trust doctrine. A couple who own a cottage in the town of Emerald Isle, Gregory and Diane Nies, sued the town, essentially contending the public-trust doctrine is wrong. The Nieses lost in a Superior Court trial.
The N.C. Court of Appeals upheld the decision, wisely writing that "we take notice that public right of access to dry sand beaches in North Carolina is so firmly rooted in the custom and history of North Carolina that it has become a part of the public consciousness. Native-born North Carolinians do not generally question whether the public has the right to move freely between the wet sand and dry sand portions of our ocean beaches. Though some states, such as Plaintiffs' home state of New Jersey, recognize different rights of access to their ocean beaches, no such restrictions have traditionally been practiced in North Carolina."
The Nieses appealed to the state Supreme Court. It should let the appeals court ruling stand.
A growing list of supporters are rightly backing the town of Emerald Isle on this matter. The McCrory administration and Cooper have filed amicus briefs supporting the town. The supporters include Brunswick County, the N.C. Travel and Tourism Coalition, the N.C. Vacation Rental Manager's Association and the N.C. Coastal Federation.
Making dry sand private would have far-reaching ramifications. Preventing lifeguards, emergency responders, police and trash collectors from driving on the dry sand would endanger public health. Ruling the dry sand private would also hurt environmental efforts, such as those by volunteers to guard nesting sea turtles.
But perhaps most chilling is the effect that privatizing the dry sand would have on tourism.
"If the public could no longer visit and relax on North Carolina's beaches from the water's edge to the sand dunes, then our coastal tourism would collapse," Rolf Blizzard, the chairman of the tourism coalition, said in a press release. "We hope the Supreme Court will uphold the public's traditional right to use and enjoy our beaches," said Blizzard, a Winston-Salem businessman.
A poll by Public Policy Polling indicated that most North Carolina voters don't want their dry sand privatized. "This statewide poll confirms most people's common-sense understanding: North Carolina's beaches are public, as well they should be," Carol Lohr, executive director of the Crystal Coast Tourism Authority and a coalition member, said in the press release.
Indeed. Reveling in some North Carolina beach time the other day, I was thinking that beach time is the one thing our politicians can't mess up. I immediately realized I was far from right, what with our lax laws letting in crushing overdevelopment on fragile sand.
But this case before the Supreme Court, which has brought together McCrory and Cooper and many others, at least on paper, shows that we can still find some common sand. The tourism money has a lot to do with that, and so, for McCrory and Cooper, does politics.
I'd like to think freedom figures in this fight as well. I know it does for me.
We North Carolinians, like so many of our fellow Americans, are passionate about freedom, and we're passionate in our arguments over what it should mean on issues such as voter ID and House Bill 2.
But many of us can probably agree on this definition of liberty: playing on our beaches by that sea so limitless and free. The Supreme Court must allow the free use of our North Carolina beaches to stand.
John Railey is editorial page editor of the Winston-Salem Journal.