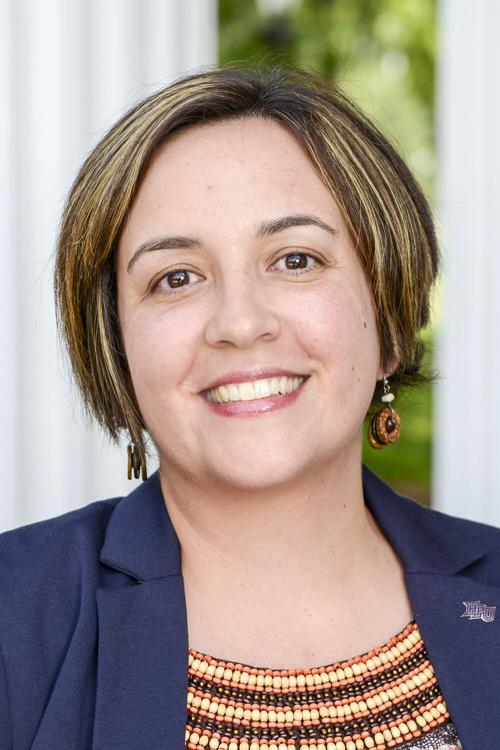 A few years ago we enrolled our oldest daughter in pre-K. As much as we liked the teachers and the school, one thing kept worrying us: the lack of racial diversity.
My daughters are growing up in a, let's say … interesting household. Their mom is from Spain; their dad is from the Dominican Republic. Their mom has light skin and their dad has dark.
The first day I took my oldest to school, I was concerned that the whiteness of the entire class might become an issue. I did not know exactly what could go wrong, but I was ready for a comment, an attitude or a look among her classmates.
Well … nothing of that sort happened. On the contrary, a few days into the school year, I was joyously surprised by seeing a new classmate — a new girl was greeting my daughter with one of those preschool hugs that melt your heart.
And, what's more, I was double happy: a new friend and new classmate who was Black.
When another girl joined the charming welcoming, the hug became a tri-colorful friendship bond (white, brown and Black), which was a perfect image to describe without words how the world should be, how societies should build upon. Unfortunately, as an adult, my experience and knowledge didn't allow me to rejoice on that beautiful scene without thinking about the racism, intolerance and rejection that awaited beyond the door of that nice little classroom.
When does everything start to go wrong?
When do people become so cruel, so mean to each other?
I am not naïve. Being an educator and a member of society, I had a few easy answers to satisfy these questions. However, I couldn't stop my researcher mind from coming up with a bunch of questions: What do these awesome girls think about the different skin colors that they see? Do they actually notice them? How do they perceive race?
I was intrigued, I decided to casually ask my daughter one day after school. Tempted as I am to narrate the conversation that I had with my daughter, I'd rather write it down the way it actually happened so I can be as accurate as possible to her own words and tone.
Let's begin: Mom and daughter in the car after school.
Mom: So… how was school today? (Totally a rhetorical question when asking a preschooler, so I follow up with more specific one:) Do you like your new friend?
Daughter: Yes, she's super cool! She likes goldfish like me.
M: I think I haven't met her … how is she like?
D: She has long hair and loves big bows! I want a bow like those, too.
M: Sure! Is there anything special about her … something that the other girls of your class don't have?
D: I told you … she loves to wear big bows.
M: But you have a lot of friends that love big bows … is there anything more … I don't know, something that is different from the other girls?
D: Her favorite color is pink … with lots of glitter. I like glitter, too! Miss Thompson has really cool glitter markers. We can use them for our journal.
M: Everybody likes glitter … I'm saying something that she has that is different, that she only has.
D: (Pause) Umm … She likes to wear skirts, but Miss Thompson says that skirts and dresses are not comfortable for the playground so she is sad about that.
M: OK. But Taylor and Morgan like skirts, too, and you love to wear them as well. That's not something special that makes her different. For example, if all your friends are together, how would I know who is Alyssa?
At this point I realized that my daughter was starting to feel really upset by the little chat we were having in the car that was turning into an annoying questionnaire. So I tried I different approach.
M: OK. So how is Alyssa special?
D: Oh! She loves unicorns!
M: OK. So how is she special when you look at her?
D: I just said it! She loves pink and glitter and wears big pink bows. (Now my daughter went from annoyed to mad.)
I was happy (as many research and studies explain, we are not born racist) but I knew my daughter was able to see the differences regarding skin color. We have had conversations before about this issue, and she obviously can tell when somebody looks "peach brown" like her (that's what she calls her skin color) or "marshmallow" like Mommy.
Being a determined person or stubborn mama, whatever you prefer, I stopped the apparently too-subtle questions and started to ask more straightforward ones.
M: You have a beautiful brown skin color and she has a beautiful skin color like you, right?
D: No, she is darker than me and we like to sit together with Taylor and put our faces close and say to the class: look guys! White, brown and Black. It's really cool!
M: Yes, baby, it's really cool. We're not born racist, bigoted, prejudiced, intolerant. We definitely see and notice different skin colors and we celebrate them — even as grownups we celebrate diversity (at least some of us do; hopefully, the overwhelming majority).
What really caught my attention, though, was something else that I could infer from my precious conversation with my oldest daughter. For her, it was quite clear that her new friend's personality, favorite color, snack or big bows were more important to who she is than her skin color.
Her skin color was part of what she is — like her eye color — but not what defined her. Our skin color, a mere skin pigmentation, cannot be the only characteristic that says who we are, how we are or how we behave.
Certainly, it cannot alienate us and became an obstacle to get a job, to go to a certain school, to buy a house or get a scholarship.
These days I celebrate the nomination of Kamala Harris as the Democratic vice presidential candidate. I celebrate her nomination because I consider her candidacy a triumph for our country, for all of us, for a plural and diverse society, and especially, for the little girls who see in her an example of perseverance and resilience.
I can't help but to wish, though, that one day when we nominate a person of color or we have a new co-worker who is a person of color, or a neighbor who is a person of color, we focus only on their accomplishments, resume, personality, likes and dislikes — and not the color of their skin.
I've seen pictures in the media of Harris when she was a little girl, articles that talk about her childhood. I often wonder what her favorite snack was, whether she'd like to wear big bows or not or what was her favorite color … blue, green, orange … or maybe pink with lots of glitter.
Catch the latest in Opinion
Get opinion pieces, letters and editorials sent directly to your inbox weekly!