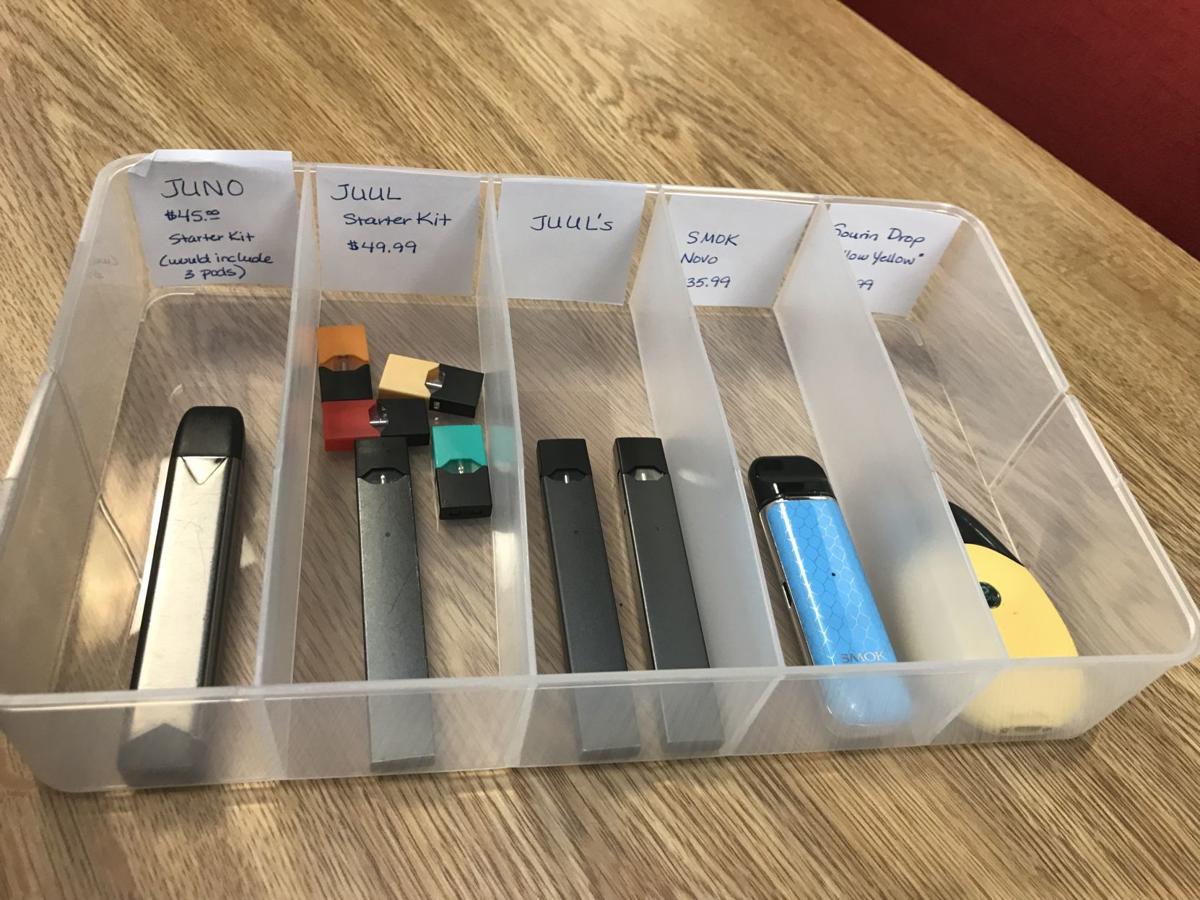 It's somewhat jarring to see the FDA approve an electronic nicotine-delivery system after decades of staunch warnings against cancer-causing tobacco products, including those used in the more recent phenomenon of vaping.
But it's telling that the approval is extremely limited: one product, by name. And the principle should not be misunderstood: the FDA is not by any means presenting the product as a safe smoking option.
And "approval" may be the wrong word. It's more like "permission."
It happened last week when the Food and Drug Administration authorized R.J. Reynolds' vaping product, the tobacco-flavored version of the Vuse Solo closed electronic nicotine delivery system, along with its power unit and two replacement cartridges. The FDA says that using this one product could benefit adult smokers by providing a less-harmful nicotine option. It's also one that has the potential to serve as a smoking-cessation aid — better than nicotine gum or patches — or to at least reduce the use of tobacco.
"By allowing at least Vuse Solo in a very restricted way, it does provide adult smokers with an alternative that could play a role with their health," Marc Scheineson, partner and co-leader of Alston & Bird's Food and Drug Law Practice's office in Washington, D.C., who played a role in drafting the federal Tobacco Control Act, told the Winston-Salem Journal's Richard Craver.
Though the FDA's order doesn't approve the use of any other vaping products, tobacco companies as a whole will likely see this as a positive development, a cracked door through which they may, one day, squeeze.
And some vaping fans will likely tout the benefits of Vuse Solo, twisting the FDA announcement ever-so-slightly to claim that its use is safe.
They shouldn't be fooled by an option that is, at best, less harmful. The best option is still not to use tobacco or any kind of nicotine-delivery system.
Note the nuance in the FDA's news release: "For these (Vuse) products, the FDA determined that the potential benefit to smokers who switch completely or significantly reduce their cigarette use would outweigh the risk to youths (of usage), provided the applicant follows post-marketing requirements aimed at reducing youth exposure and access to the products.
"While today's action permits the tobacco products to be sold in the U.S., it does not mean these products are safe or 'FDA approved.' All tobacco products are harmful and addictive, and those who do not use tobacco products should not start."
Of deeper concern is the continuing prevalence of vaping among minors, who find e-cigarette use easier to hide from parents and other authorities — no lingering tobacco scent.
According to a University of Michigan study, between 2011 and 2019, e-cigarette use among high schoolers grew from 1.5% to 27.5%. Asked why they thought people their age vaped, respondents gave such answers as "social pressures," "the desire to experiment" and "the buzz."
Tobacco companies have, in the past, used e-cigarette flavors like fruit, mint and candy to lure young people into vaping, according to Leah Ranney, director of tobacco prevention and evaluation at UNC-Chapel Hill.
"The use of appealing packages and flavors has a significant impact on young people, causing them to perceive these tobacco products as less harmful and, in turn, making them more likely to experiment and continue using tobacco products," she says.
But a recent Johns Hopkins University study uncovered nearly 2,000 chemicals in the aerosols produced by an e-cigarette, some of which are known to be harmful, but many of which "might have health risks that we don't yet know about," according to senior author Carsten Prasse. "More and more young people are using these e-cigarettes and they need to know what they're being exposed to."
While permitting Vuse Solo, the FDA rejected 10 other requests from Reynolds for other flavored products. The FDA is still reviewing Reynolds' request to sell a menthol-flavored formula.
For those who turn to vaping from traditional cigarettes, we hope you'll take advantage of its supposed benefits and use it as one of several steps toward freedom from nicotine. Your loved ones will thank and praise you — as will your lungs.
And for those who have never smoked, the best strategy is still not to risk one's health on a product that can be both harmful and addictive. Parents, educators and health officials must be vigilant, set good examples and discourage harmful habits.