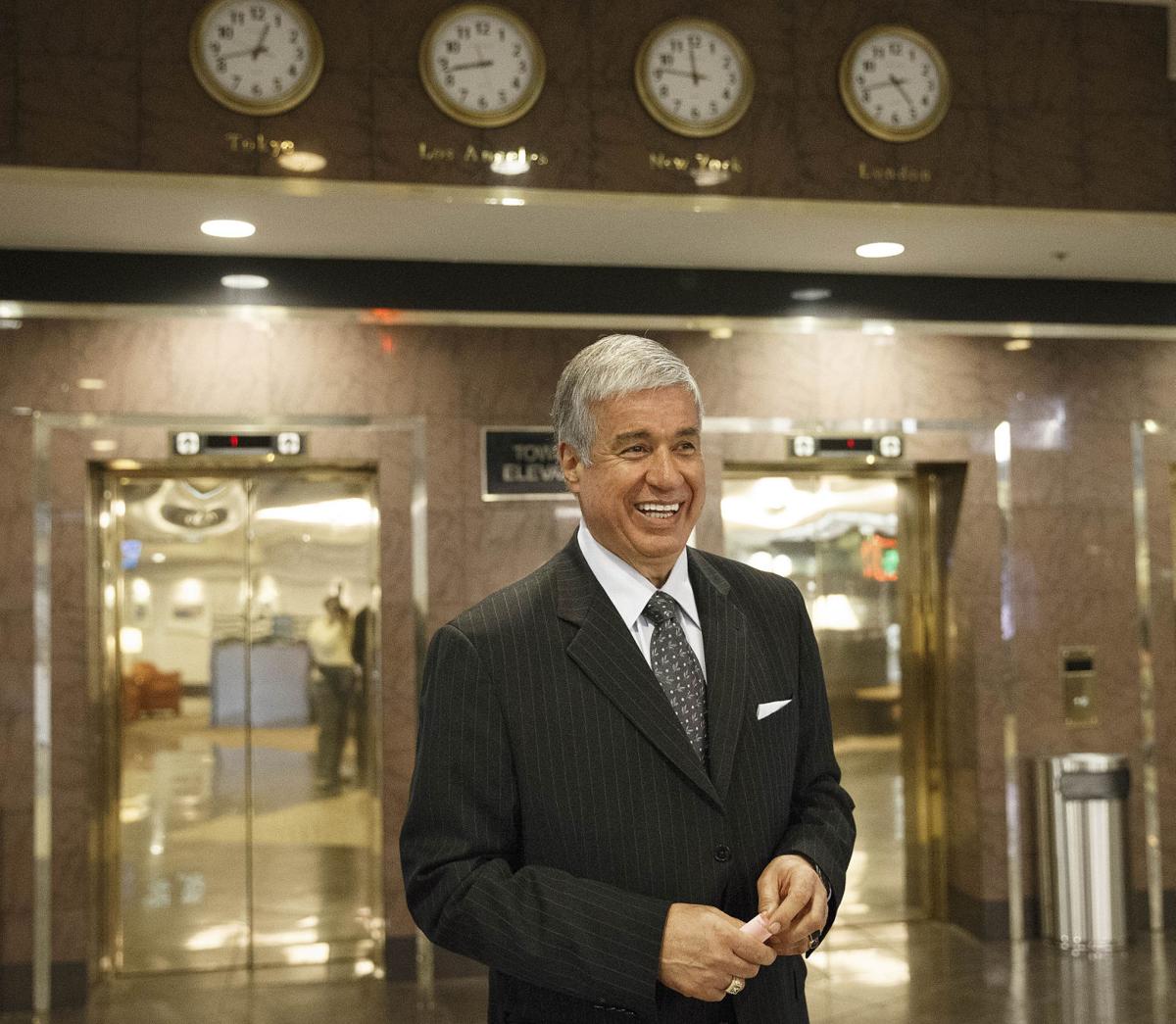 A fellow Aggie
I remember the first time I met Mo Milani when we served on the board of the Greensboro Convention and Visitors Bureau many, many years ago. Quite friendly and enthusiastic, wearing a broad smile, Mo introduced himself as an Aggie, after learning that I was an Aggie (Bennett Belle and Aggie). He was proud of being a product of N.C. A&T State University and boasted about the greatness of the university.
When A&T requested funding for its track and field renovation, Mo and I convinced others of the importance of the request — how A&T brought much revenue to Greensboro. Mo and I become friends. Mo always saw the greater good in people and institutions; when there was a reason not to, Mo found the possibilities. He cared about the entire community and sought to help the "rising tide lift all boats."
Once he shared with me that A&T could benefit more from its use of the hotel during homecoming, I immediately shared his ideas with the university and its alumni association — the rest is history.
I learned a lot from Mo and we respected each other. Never once did I call and he did not answer — except last week.
Why Robinson?
As I read the front-page report, "Watchdog questions Robinson's campaign spending" in the Feb 23 edition of the News & Record, I was left with many questions.
What prompted "watchdog" Robert Hall to audit the campaign finances of Lt. Gov. Mark Robinson? Was it a random audit? Is every candidate audited? Were campaign violations by Democrats discovered but not reported?
Or was Mr. Robinson singled out because of his political philosophy?
If Mr. Robinson is guilty of any campaign violations, the Board of Elections should act accordingly. But to show that he was not simply singled out for his political philosophy, this paper should print that no Democrats were guilty of any campaign finance violations or report, on the front page, those who were.
Rush was no bigot
I take great offense to the Feb. 24 letter that labeled Rush Limbaugh a bigot. I'm willing to bet the writer never listened to Rush's show. If he had, he would know how wrong he is.
To the writer I say: Let me inform you of several things Rush accomplished in his lifetime. He was awarded the Presidential Medal of Freedom (highest honor). He worked extensively to raise millions for several charities — Towers of Foundation, Marine Corps Law Enforcement Foundation, Leukemia and Lymphoma societies.
Florida Gov. Ron DeSantis lowered the flags in Rush's honor because he was a great patriot!
As the motto of James Madison University reminds us, "Knowledge is Liberty."
Troubling start
What happened to "No blue states, no red states, just the United States"?
I have seen nothing that can be remotely described as healing our national fracture. A plethora of executive orders that only exemplify the divisions in our country to, I guess, satisfy the extreme left.
Then there is the $1.9 trillion "pandemic recovery" bill of which most is not for individual support checks. Also, more than half isn't scheduled until the 2022 and 2023 federal fiscal years. How is this pandemic recovery?
What a very disappointing start. Let's hope a more moderate approach is in the near future.
Cultural tourism
Tourism fuels our local economy in so many diverse and critical ways. When tourists fill our streets they help support our cultural attractions, shops, restaurants, hotels and so much more.
Museums, zoos, aquariums, sports and arts complexes have been hit particularly hard by the COVID-19 shutdowns. These kinds of dynamic attractions are the cornerstones in how future-focused communities build an identity, brand and increase marketability as an exciting destination. Greensboro needs its pipeline of curious and passionate visitors to return as soon as possible for everyone's sake.
Hopefully, the Tanger Center will open soon. Downtown needs a catalyst. We all need it. The opening of Revolution Ridge at the Greensboro Science Center this May will be another catalyst to help reignite our local economy. Phase-one work on the Battleground Parks District project should open everyone's eyes to the enormous possibilities across 400 acres of science, history, art and nature. Now is the time to build forward and focus on projects that separate Greensboro from the pack.
Tourism is the purest form of economic development. Visitors come; they get inspired and then return often spending their hard-earned income in our city. Together, let's focus on Greensboro's amazing assets and take them to the next level.
The writer is a state senator from Greensboro.
The writer is CEO of the Greensboro Science Center.