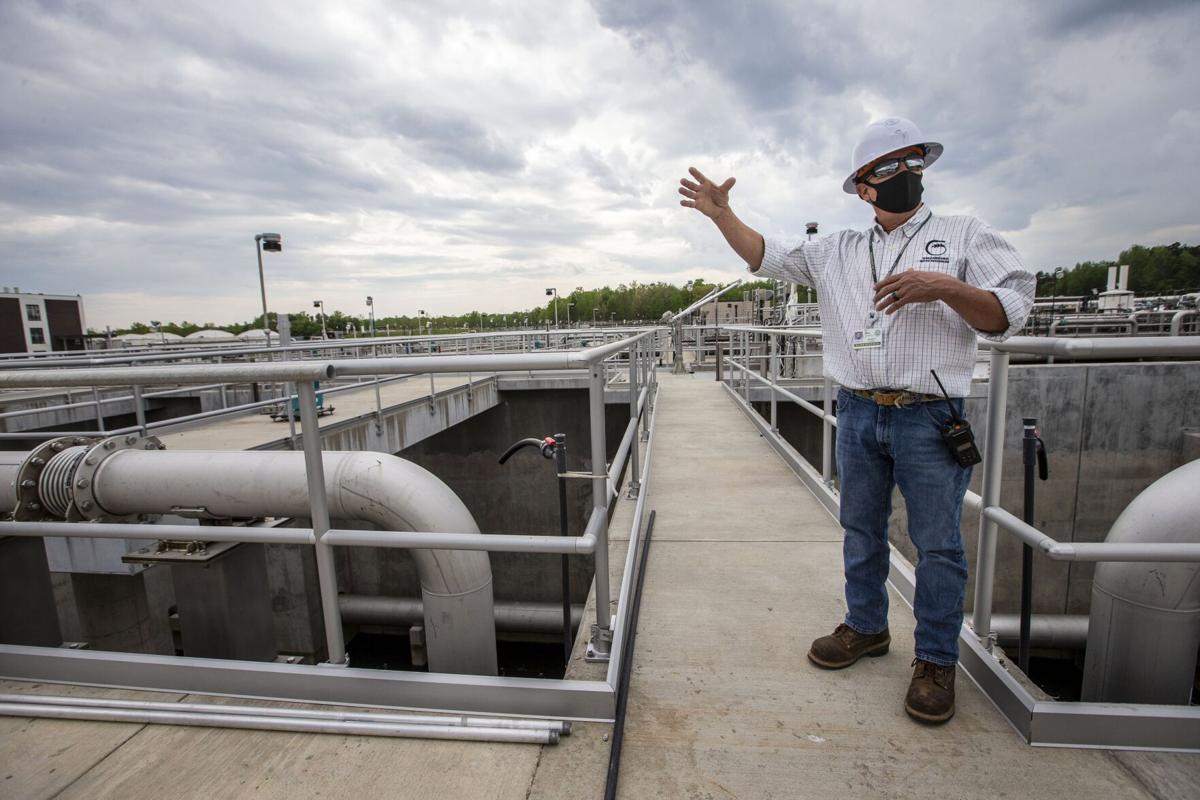 What's in our water?
In Tuesday's article ("Group sues over wastewater deal between city and state," April 27) lawsuits were announced from downstream municipalities against the T.Z. Osborne Treatment Plant for releasing higher levels of 1,4-dioxane, a probable carcinogen.
This means lawyers make more money and the industries bear costs, which they pass on to us. We pay either way.
What if we looked upstream a bit? Why does the FDA allow these chemicals in our beauty and cosmetic products in the first place? We rely on the FDA to protect us. There are thousands of chemicals for the sake of beauty that are allowed in the U.S. that are not allowed in other countries. And then we are shocked when the cancer numbers continue to rise.
What if consumers had a list of what products contain 1,4-dioxane? How could the public learn about these dangers that are slipped into food and other products? I just looked it up online and found a list of products I could choose not to purchase.
If sales go down, maybe manufacturers could put pressure on the industry to make safer products for us. Why are we waiting to react until the chemicals are in our streams?
Aggies win!
What a gem N.C. A&T is for Greensboro! Congratulations for winning a national academic bowl title (News & Record, April 23).
Reading the article I felt as I were literally looking at our future: engineering, nursing, criminal justice — what a team!
You represented well. Thank you.
Legalize fireworks
A new bill in the state House, HB 652, would legalize consumer fireworks in North Carolina.
Please contact your representative and tell him or her to support this bill. There is no telling how much money we are giving to South Carolina each year.
Fireworks are coming into our state, so let's keep the money here. This bill would support the Firefighters Education Fund. It would also require that the age would be 18 to buy or use fireworks. So please help get this bill passed. Show your support!
Unequal coverage?
A letter on April 22 ("Blaming the victims") finds issue with my concern about Black people killing Black people and why there is limited news about white-on-white crime.
Easy answer: The liberal press does not think this interests their readership.
Look ... all evil, all shootings, all violence, should concern us.
Prayer is a start to healing.
Merry Christmas
I mailed a Christmas card from Greensboro to Montgomery Village, Md., on Dec. 9, 2020.
Today (April 19, 2021) it was returned to me. I would say this is quite a long time ... more than 100 days.
Wonder how Louis DeJoy, the postmaster general, would explain this.
Signs of the times
My, how things change when the shoe is on the other foot.
Major corporations donate millions to a self-proclaimed Marxist organization so one of its co-founders can buy multiple homes. The face of the NBA tweets out racist hate speech while "uneducated" to all the facts about an incident. Yet, the league and Twitter remain silent.
Illegal immigrants cross the border, many infected with COVID, and are sent to our cities with no penalty while most Americans are still subjected to restrictions.