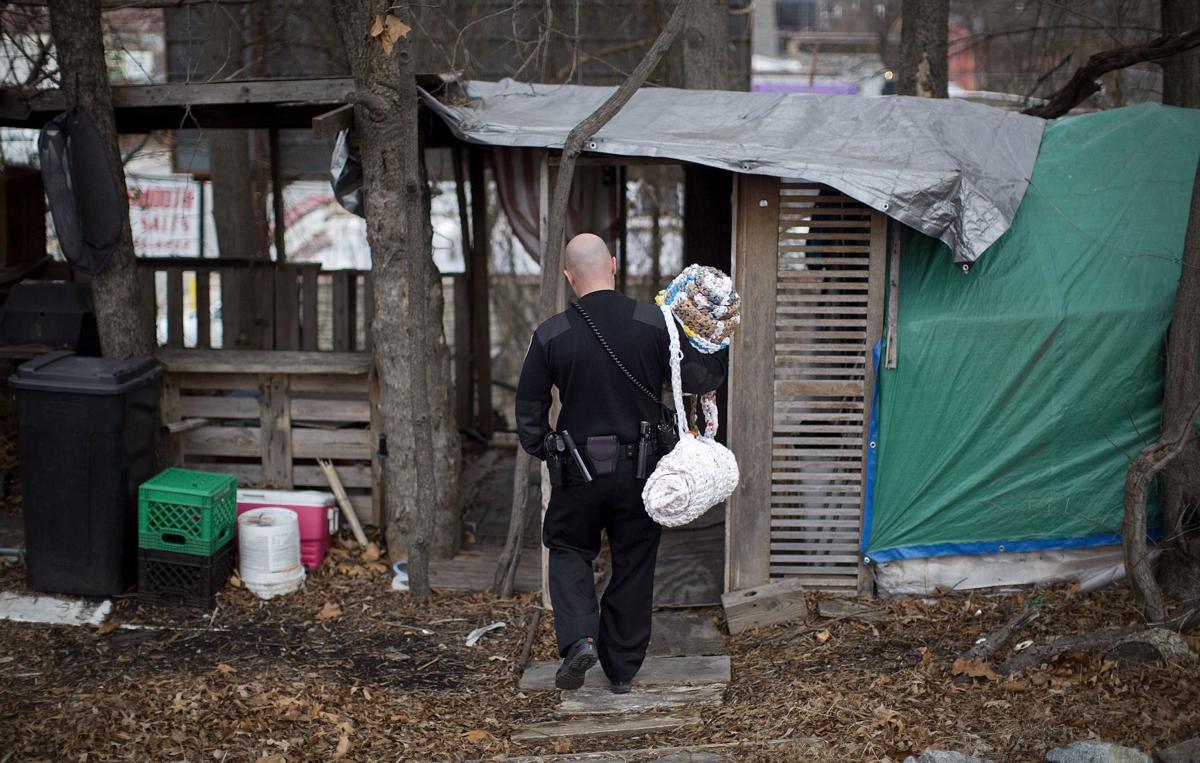 We are stronger together
I have been involved for many years with the Guilford County Continuum of Care (COC) from the days the county and our two cities were separate until they all came together.
Evidently, the Greensboro City Council is getting some very inaccurate information concerning the accomplishments now and over the years by our united COC. Our COC works with all agencies serving the homeless, not just shelters, and has been the leader in promoting the concepts of Housing First, getting the homeless into permanent housing as rapidly as possible, which includes support services as needed.
Clearly, there is not enough affordable housing in our county, and all government resources (county, city, state and federal) along with nonprofits and private resources, are needed. I agree with our mayor that the city "has got a lot of talent on its staff" and has "resources and expertise" that can help.
Please, city of Greensboro, don't take your marbles and leave. Be a team player!
We can end homelessness throughout Guilford County. We are stronger together.
The writer is a retired executive director of Greensboro Urban Ministry.
An A1 blessing
Thank you many times over for the beautiful article on front of the News & Record on Sunday (Sept. 13).
"Tiktok Hero" should be read by every person and then they would understand that they do not have a problem in the world.
Given all the fighting, anger and killing that the paper is filled with every day, this story will lift you up and maybe get you out to help a neighbor, friend or stranger in just a small way.
What a beautiful blessing for anyone who read his story. Now you must know there is no problem you can't face after what Stephen Ludwig and his family have been through.
It's time for all of us to get on his bandwagon and to be happy and smart with what God has put on our plates for now. Life is not fair but more beautiful items like this one would help so many.
Again, thank you for Page 1 on Sunday.
Unnamed sources
The plethora of letters appearing in the News & Record regarding the anonymous rumor that President Trump called our nation's veterans "losers and suckers" are based on a mere assumption that it actually happened. Even the supposedly reputable news organizations that have "confirmed the story" are simply engaging in silly word play intended to deceive their audiences. Confirming a story and confirming a story to be true are two entirely different things.
As of this date, there remains one indisputable, confirmed fact: Not a single known, named person has stepped forward and publicly stated that he or she heard the president utter those words.
Biased content
It was my understanding that the N&R was going to have representation of both "sides" of this political storm in which we find ourselves.
The entire Tuesday Opinion page (Sept. 15) and four of the five letters were nothing but anti-Trump, bashing not only him but also the readers who have taken the time to write in with their own opinions and viewpoints. I wonder, if four out of five letters bashing Biden/Harris appeared, what the response would be.
And to be categorized again, this time as a "cultist" if one supports Trump ... really?
"Reputable media." What an oxymoron (with accent on the second half of that word).
Leonard Pitts may indeed be an award-winner, but fair, honest and unbiased reporting? I think not. His corroboration of Trump's supposed statements about "losers" and "suckers" were from — where else? More liberal news outlets.
What about the staffers who accompanied Trump the entire day and who can corroborate conversations and denounce the libelous statements?
No, N&R, you are not representing both "sides" in this storm fairly and I contend there are equal numbers of both parties who subscribe to this paper. The only thing worth reading nowadays in this rag is the comics. And the lovely letters from readers like the one who wrote about the little Black girl invited to her daughter's birthday party in the 1960s.
Trump's voters
In 2016, I wrote a letter commenting on Mr. Trump saying, "I could stand in the middle of Fifth Avenue and shoot somebody, OK? And I wouldn't lose any voters."
My response was: "Do Trump voters understand what an insult this is to them?" ... Doesn't this indicate the hidden disrespect that Trump feels toward his supporters, that he can say or do anything (even murder) and his supporters will not care or object? Very sad."
Today, we are witnessing this attitude on a grand scale when the president has his supporters crowded together at his rallies, defying all crowd restrictions, and putting them, their families, friends and the nation in harm's way.