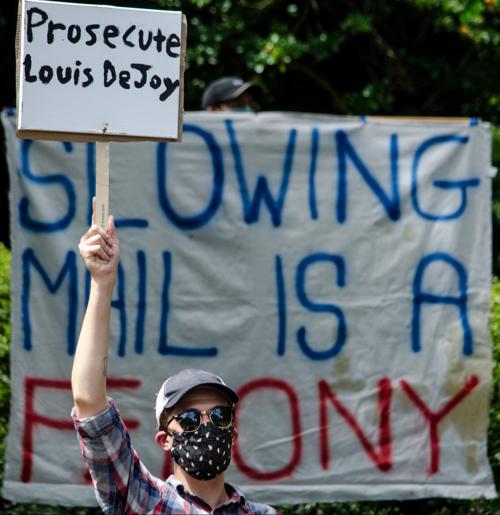 On Aug. 16, there was a peaceful demonstration in front of the Greensboro home of Louis DeJoy, the postmaster general, to protest the dismantling of the United States Postal Service.
Like many, I have grave concerns that the blatant attempts to slow down our mail service are connected to election interference.
But it is also clear that the impact of these actions puts people at risk when they can't get prescriptions on time. So I attended this protest.
In a social media post, U.S. Rep. Mark Walker characterized this protest as "creating havoc, intimidation and harassment."
The group of protesters was peaceful. None of the people blocked traffic, although I believe the police department blocked off the streets.
I have contacted Mr. Walker's office numerous times to express my concerns on a variety of issues. His email responses were unhelpful, condescending or simply unresponsive to the issue I raised.
Mr. Walker further stated that Louis DeJoy was "appointed to try and clean up the USPS, which has been losing billions of dollars."
I guess it doesn't matter to him that right now, before an election, and during a pandemic, is not the time to create havoc in our mail delivery.