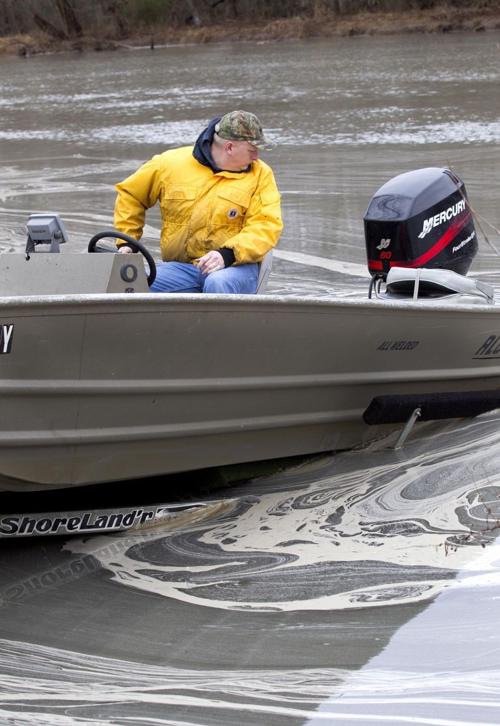 If you like the Electric Slide, you're gonna love the Jones Street Shuffle.
Named for the address of the State Legislative Building, here's how the latest craze in line dancing goes:
You take one step forward and two back.
Next, you jump three times, bow politely to Duke Energy and spin until you're dizzy.
Then you stick your head in the sand.
This seems to be the preferred approach among state lawmakers, who huffed and puffed about getting tough on Duke Energy following a disastrous coal ash spill in 2014 from a shuttered power plant into the Dan River. And then went soft on the giant utility during this year's legislative short session.
In the end, the General Assembly settled for a relative wrist-slap that saves millions in clean-up costs for Duke, where Gov. McCrory worked for 28 years. With no scientific study to confirm the soundness of such a strategy, lawmakers agreed to let Duke cap coal ash storage ponds at half of the sites throughout the state rather than dig them all up. This means coal ash ponds at only seven sites, including the Dan River location near Eden, will be closed.
The bill also requires Duke to provide municipal water pipelines to residents who live near the sites and rely on wells for their drinking water. And it gives the utility until 2029 to finish the clean-up.
An earlier plan had mandated that all of the ponds be removed by 2024.
Is the new, kinder, gentler approach a threat to public health? No one knows — or seems to want to know.
Thankfully, science does matter at N.C. A&T, where researchers continue to discover practical ways to recycle coal ash, which is the toxic residue left behind when coal is burned for energy. As the News & Record's Taft Wireback has reported, scientists at the university's Center for Composite Materials Research are mixing coal ash with polyurethane to make siding, molding and other construction materials. Further, the ash could be safely stored in such a form indefinitely until it's needed for recycling.
This was not the center's first breakthrough. Two years ago it recycled coal ash into a material called Eco-core that was used to create blast- and fire-resistant wallboard for U.S. Navy ships.
That research piqued the interest of Trudy Wade, a Republican legislator from Greensboro not known for her environmental consciousness. The state provided a $400,000 grant to A&T to seek additional ways to make coal ash a "value-added product."
For all of its promise, the A&T project requires additional testing outside of the laboratory and the timetable for commercial implementation isn't yet known. Meanwhile, those capped storage ponds will be out there for years to come, with no firm assurance that they won't cause further problems.