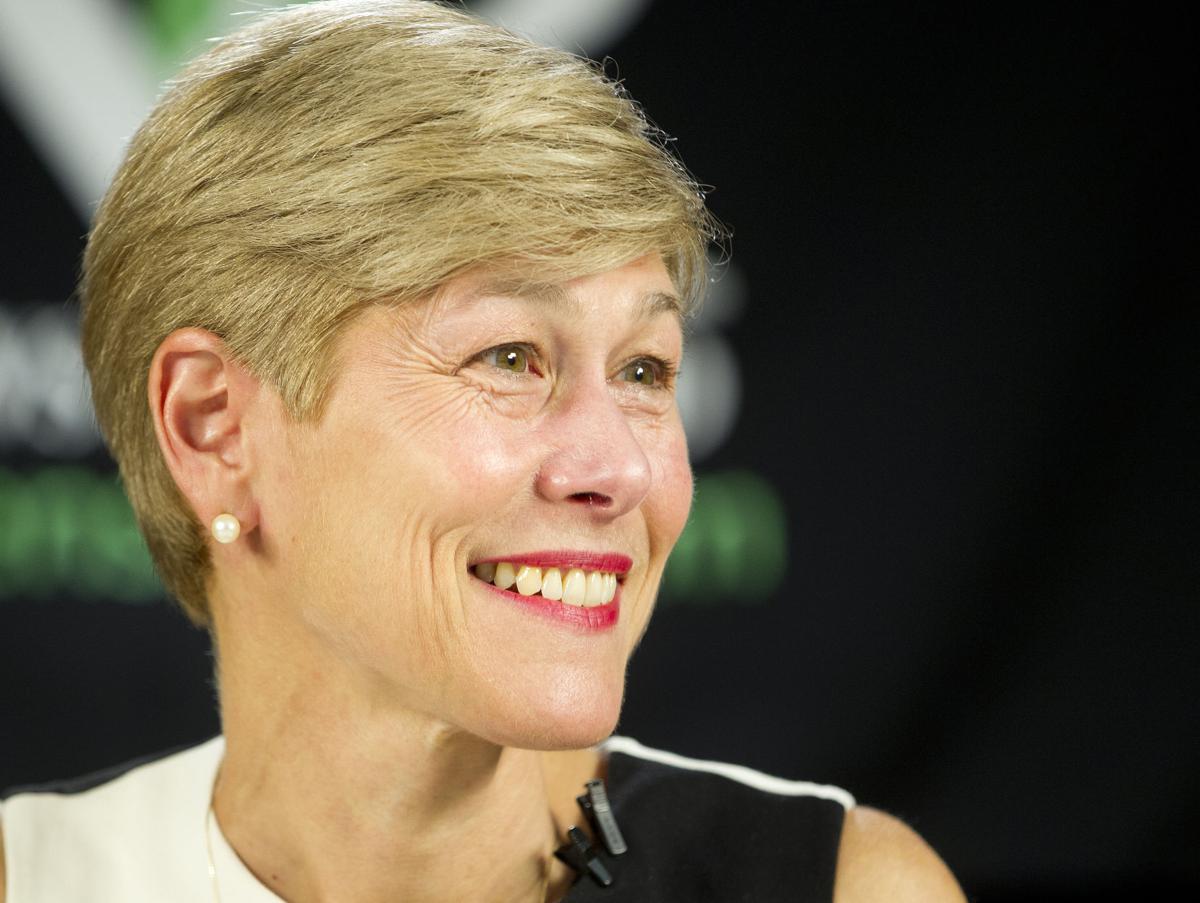 If Sen. Richard Burr had stood for re-election in 2014, he likely would have won easily. But 2016 hasn't been a good year for him.
Because of Donald Trump's troubled presidential campaign, fellow Republicans find themselves in tough races. Polls give Burr only a slight lead over Democrat Deborah Ross, a former state legislator from Raleigh.
Burr could distance himself from Trump but decided to do the opposite. He fully supports Trump. That's somewhat ironic because Trump is running against the Washington establishment. Burr, from Winston-Salem, is a true congressional insider after 22 years on Capitol Hill.
Some of Trump's statements on security issues, such as "bringing back waterboarding and worse," should give Burr heartburn. As chairman of the Senate Intelligence Committee, he ought to worry about the damage to our country's image abroad that such a reckless president could cause.
But Burr has changed. He once was less partisan, working with former Democratic Sen. Kay Hagan to find judicial nominees both could support. He joined the Republican obstructionism, refusing to consider Merrick Garland for the Supreme Court. He blocked Patricia Timmons-Goodson, a well-qualified candidate for a federal court post in North Carolina who once was elected by a large majority to the state Supreme Court. Last year, Burr opposed the confirmation of Greensboro native Loretta Lynch as attorney general.
When the News & Record endorsed Burr in 2010, one reason was that it was good for North Carolina to have a senator of each party so nearly all residents could feel represented. But Hagan lost narrowly to Republican Thom Tillis in 2014. Two conservative Republican senators leave half the state without a voice in the Senate.
Burr has done a good job in looking out for military and veterans' issues, but on partisan matters he toes the Republican line. So does Tillis, and so do nine of North Carolina's 12 U.S. House members, thanks to their gerrymandered districts. This election gives liberal and moderate voters a chance to choose someone who will represent them.
Ross is that candidate. She is a fresh face in statewide politics. As the daughter of a military doctor, she supports veterans issues. She also wants to strengthen Medicare and Social Security without privatizing those programs. She wouldn't "repeal" Obamacare, leaving enrollees with no medical coverage, but believes it can be improved. She's willing to work with Democrats and Republicans to find ways to fix it. A one-time bond attorney, Ross also is interested in building needed infrastructure and finding ways to pay for it.
Burr has attacked Ross for positions she took when she directed the American Civil Liberties Union in North Carolina. Dredging up the flag-burning issue is a stretch. It was more than 25 years ago that the U.S. Supreme Court, including the late Justice Antonin Scalia, found that this unpopular act of protest is a protected form of free expression. Ross also raised concerns about the sex-offender registry. While she voted to strengthen requirements as a legislator, she did recognize that even the worst criminals have some rights. It was important to craft a defensible law.