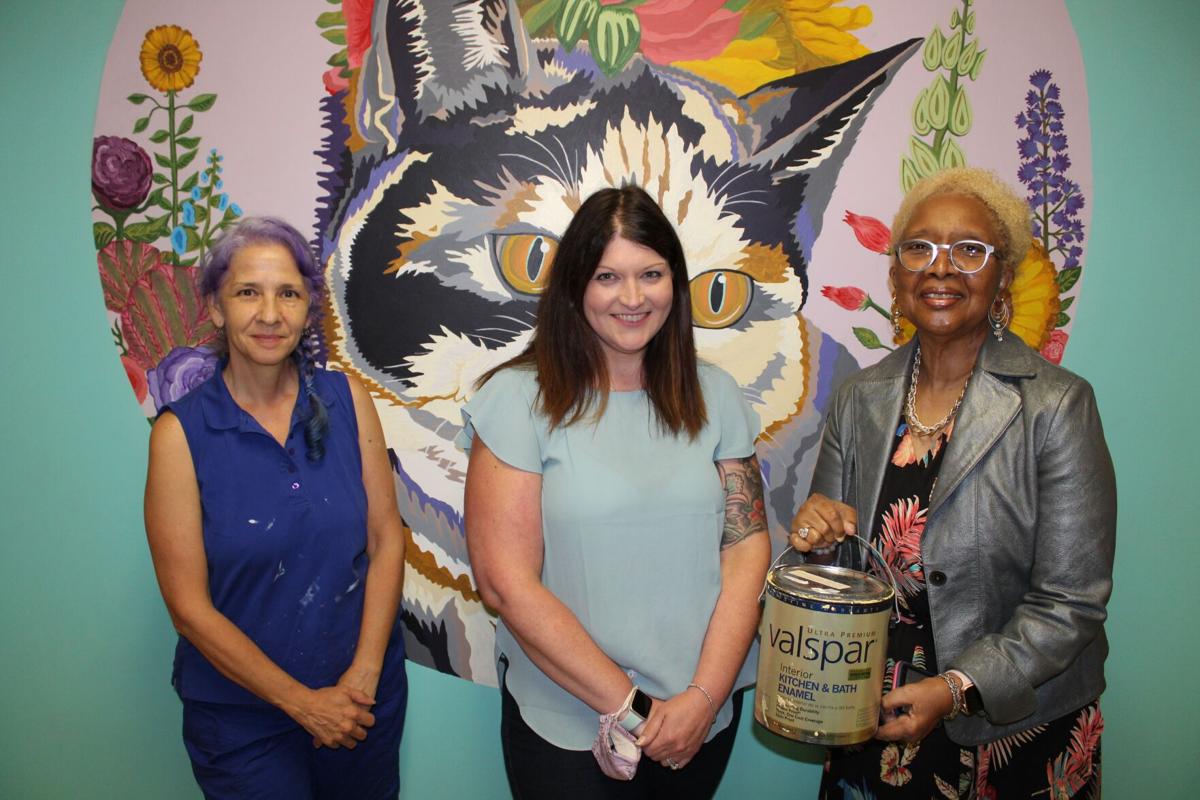 REIDSVILLE — Local artist Mary E. D. Ryan has been painting mural tributes to shelter animals for more than a month, and she could use more supplies for the charming artwork.
Ryan has rendered enormous cameo portraits of cats and dogs that were former shelter pets, all framed in wildflowers  to create wonder and gaeity at Rockingham County Animal Shelter.
Ryan has executed the colorful project with donated paint and supplies from the community, and she welcomes more to continue.
Any leftover housepaint or acrylic paint is welcome, as well as:
*Paint rollers (the covers that slip on top)
* Drop cloths (plastic please, or old tablecloths or shower curtains)
*Plastic spoons for mixing
*Plastic plates for palettes
*Recycle your small and medium plastic containers (yogurt cups, snack cups and even your frozen lunch containers) for use in the project.
Bring donations to the RCAS at 250 Cherokee Camp Road, Reidsville. Or call Brittany Flynn, shelter manager at (336) 394-0075 or email RCAS@co.rockingham.nc.us
Be the first to know
Get local news delivered to your inbox!