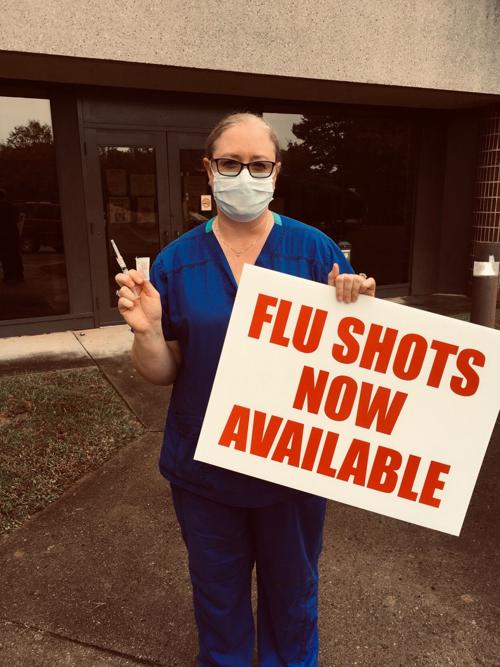 WENTWORTH — Community spread of the novel coronavirus is a serious threat to Rockingham County with case counts creeping back up over the past weeks, officials say.
Between Friday and Monday, 99 new cases were added to the COVID-19 roster. By Tuesday, the tally had reached 127 — meaning this week's four-day total is nearly the same as last week's seven-day case count of 142.
The rate of infection was also up to 6.9% on Tuesday, compared to 6.2% on Friday. About a month ago, the county struggled with troubling percent positive rates that shot as high as 10% when two area long-term care facilities were hit hard by COVID-19. 
In recent weeks, the rate has come down, but continues to bob from 6% to nearly 7%, week to week, records show.
According to infectious disease experts a rate of 5% positive or lower within a community is manageable, and should be a goal.
County health officials say they are not seeing any large clusters of the disease, but rather a widespread problem of transmission between people who are failing to socially distance, ignoring requests to wear masks or ignoring hygiene protocols to stem the spread of the highly infectious disease.
And such widespread community transmission makes contact tracing very difficult, said Rockingham County's Interim Public Health Director Susan Young.
Among the age groups Young sees turning up postive most regularly: people in their 20s, folks between 40-50, and individuals between 55-56 and 60-61, she said, noting the demographics exclude long-term care facility outbreaks.
Hospitalizations for the county numbered 39 on Tuesday, another all-time high for Rockingham since the dawn of the global health crisis in March. The death toll held at 25 after four deaths in the past two weeks.
And in neighboring Danville and Martinsville, Va., cases are a serious problem which health officials caution could affect Rockingham commuters and visitors to those cities.
Danville, for example, charted six deaths within six days last week and has more than 70 infected inmates in its city jail.
In Rockingham, after two weeks of being closed due to COVID-19 clusters and exposures, three county middle schools _ Holmes in Eden, Reidsville Middle and Western Rockingham in Madison — reopened on Monday for limited in-person learning.
The plan has kids in classrooms two days per week. The health department will work closely with the Rockingham County Schools to  monitor infection and exposures within the district's 22 campuses, officials said.
On Friday, county cases numbered 1,472 and by Monday had rocketed to 1,571. On Tuesday the total stood at 1,599, health department statistics showed.
 And remember the threat of flu is real, Young cautioned, explaining that contracting the flu and COVID-19 could be a very perilous situation for a patient.
Rockingham County Health Department is providing a drive-up flu shot service at the Governmental Center in Wentworth daily between 9 a.m. and 4 p.m., Young said. People with insurance coverage should bring insurance cards. Shots will cost $30 for those who are uninsured, but Young said the department would work with individuals who cannot afford the fee.
In Rockingham, 922, or 57.6%, of the county's patients have recovered since the start of the pandemic. And 612, or 38.2%, are home recuperating.
The county of about 91,000 has conducted 23,643 novel coronavirus tests to date, records show.
Infectious disease experts caution that there may be many more infected patients than are tested. They forecast that for every known positive case of COVID-19, there are likely 10-20 times more. And a high percentage of cases — between 25-40% — are likely asymptomatic, meaning a person who is ill and highly contagious may not show symptoms of the disease.
Health stats show 913 of the county's coronavirus patients are over 40 years old, while 637 are below. Ages were not specified for 49 patients.
Statewide, 232,747 people had contracted COVID-19 and 3,773 had died as of Tuesday.
Those who suspect they might be experiencing symptoms of COVID-19 should call their primary care provider to discuss their health so appropriate steps can be taken to protect themselves and others. Testing sites are available throughout the county.
Concerned about COVID-19?
Sign up now to get the most recent coronavirus headlines and other important local and national news sent to your email inbox daily.