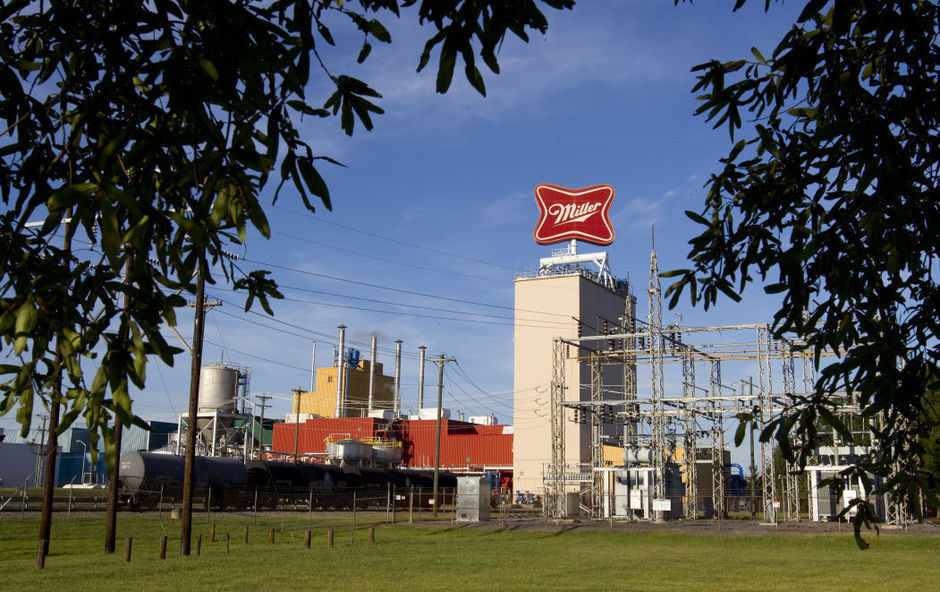 EDEN — Officials now have a better understanding of what the future might entail at the former MillerCoors facility in Eden.
In late December, MillerCoors sold the 1,365-acre Rockingham County portion of their facility to 770 Ventures LLC, a corporation that shares the same address as D.H. Griffin — a Greensboro based demolition and site development specialist.
Local officials and the community alike were taken aback by the $2.75 million purchase price — a small fraction of the $53.6 million MillerCoors spent to purchase the facility from Miller Brewing Co. in July 2008.
While the whole 1,608-acre property was marketed to potential buyers, it's unclear if the 253 acres of property that lie across the Virginia state line is also part of the purchase.
Locally though, a clearer prospective has been painted to officials, who met with partners of 770 Ventures on Jan. 11.
"Their first objective is to sell the facility to a user and there were some past leads we had that are being followed up on and — some other people have expressed interest," said Eden Economic Development Director Mike Dougherty. "But what they told us is that demolishing that place would be the last resort and probably the worst option for them — even though (demolition is) — one arm of D.H. Griffin's company."
Dougherty told RockinghamNow following the purchase that the city plans to work with new ownership to explore the best opportunities.
In September 2015, MillerCoors announced it was moving forward with a year-long process to close its Eden facility after 37 years.
News of the closure came as a shock to local officials and the community, with more than 500 employees losing their jobs during the transition.
MillerCoors officials cited the need to optimize its brewery footprint and streamline operations for its breweries as a main source for the closure.
They also stated that a drop in demand for its products as a factor in the decision to shut down Rockingham County's third-largest private employer.
According to the Associated Press, the closure came in the middle of contract extension negotiations with Pabst, who has contracted with MillerCoors since 1999 to make and ship nearly all of Pabst's beers.
In November 2018, MillerCoors and Pabst Brewing Company settled a lawsuit presented by the maker of Pabst Blue Ribbon that claimed Miller, which holds a bigger percentage of the market, misconstrued its incapability to brew Pabst products in an attempt to put one of Miller's top competitors out of business.
According to the Milwaukee Journal Sentinel, Pabst CEO Eugene Kashper told the jury during trial that Pabst attempted to buy the facility for $100 million following the announcement by MillerCoors to close the facility.
MillerCoors countered Pabst's offer with a $750 million price tag, several reports indicate.
"The bottom line is that it's pretty obvious if you put it all together that MillerCoors really didn't have much interest in selling that property until after the lawsuit had settled with Pabst," Dougherty said. "The best thing now is we got it in the hands of people that want to do something with it and our job is to work with them so we can facilitate that."
Dougherty said he is optimistic about the site and its potential in the future. He added that he has felt a sense of relief knowing that ownership — including D.H. Griffin, which is one of the partners — is working to do everything in their power to get find a willing purchaser.
"They want to bring jobs here," Dougherty said. "They think it's a great asset and the other side is there is another 500 acres that could be developed separately if they chose to go that route."
The longtime city official told RockinghamNow that managing partners haven't suggested the option is something they plan to do, but that an engineering firm believes there is a 500-acre portion that could be developed into prime industrial acres.
He added that corporation and city officials are already exploring potential tenants and purchasers for 105,000-square-foot and 50,000-square-foot buildings on the property.
Both facilities can be accessed from Summit Road and could fill a void in the local business climate.
"One of the problems we have in this county is that we don't have many buildings that are workable and this gave us two more," Dougherty said. "Filling a 1,300,000-square-foot building is a little bit tougher but something that is 50,000 feet or 105 square feet — there are a lot of projects looking for that kind of space. ... We are doing our best to try to market those as well."
As for moving forward, Dougherty said he met with a managing partner at the MillerCoors site earlier this week to discuss potential leads.
"What I would like the community to understand is that there is just a lot of bad information out there," Dougherty said. "I don't think these guys can hold onto this facility for three years — it costs a lot of money, the debt service on that — but they are going to do everything to get a user in there who is going to provide jobs. That's pretty good news considering for two years, we've really just languished."
Joe Dexter is a staff writer for RockinghamNow. He can be reached at 336-349-4331 ext. 6139 or @JoeDexter_RCN on Twitter.