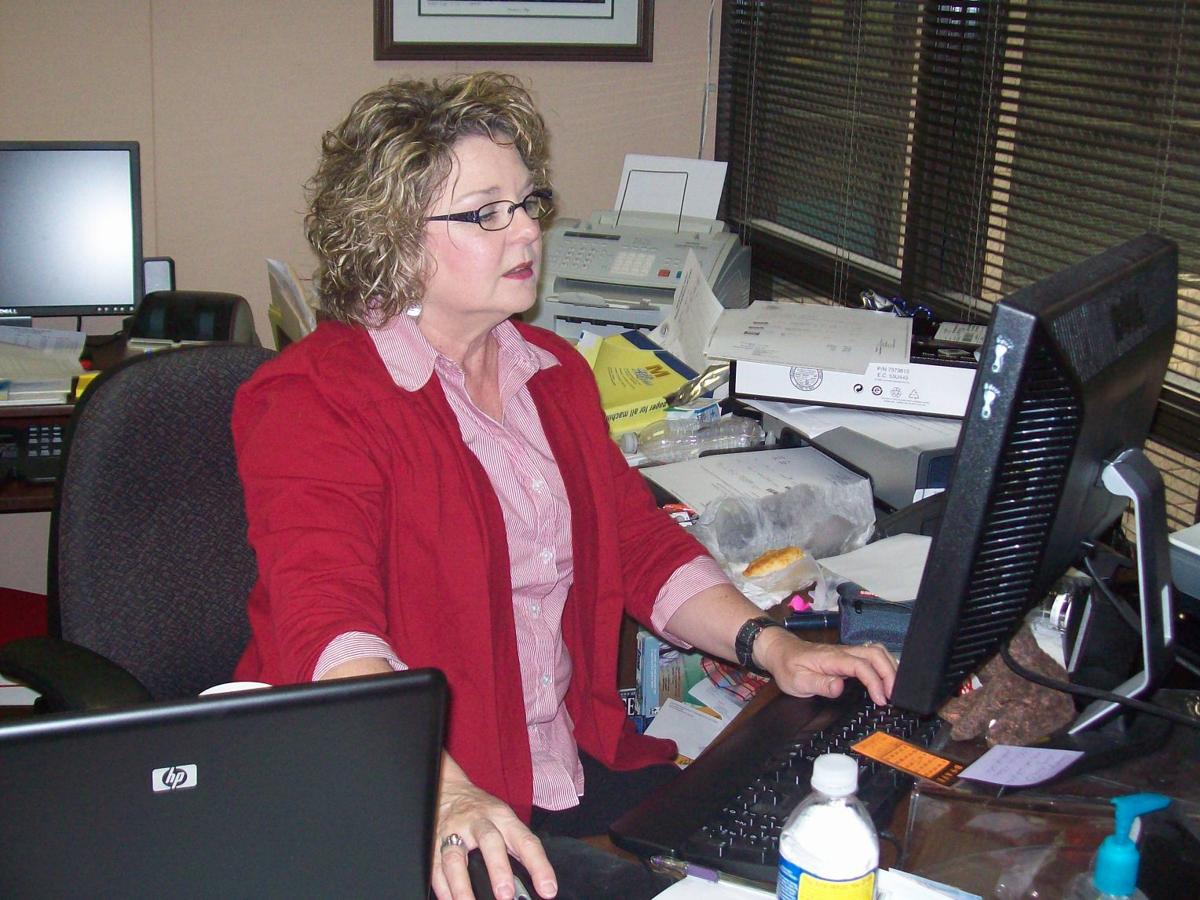 ROCKINGHAM COUNTY — Four days after a group of seven political candidates asked the state to take control of the understaffed county elections office, the local elections board hired an interim director on Friday —filling a chair that had been empty for six months.
The unanimous vote by the Rockingham County Board of Elections to hire Jan Odell, a former longtime director, was a triumph, the concerned candidates' group said. And they officially praised the decision in letters Monday to the local and state boards. 
The group of six Democratic candidates and one Libertarian told the North Carolina Board of Elections Executive Director Karen Brinson Bell in an Oct. 5 letter that chronic understaffing had left the local elections office vulnerable and unable to deliver a fair and trusted election. 
In their most recent letter to the county board, candidates thanked members for hiring Odell promptly, and they sent a second letter to Bell asking the NCBOE to continue to offer support to Odell of Reidsville, whose office remains understaffed.
"We are writing to express our satisfaction for your action … to hire an experienced Interim Director for the Board of Elections. Jan Odell has the experience, qualifications and competence needed to facilitate a fair and trusted election,'' the candidates' letter said.
The candidates' request for a state takeover came one week after the local elections board voted 4-1 to dismiss its senior deputy director Amy Simpson last month, leaving just deputy director Kathy Clark, hired in June.
Simpson, a Democrat who served as an interim register of deeds during 2016, had assumed most duties of former director Tina Cardwell, who retired in April.
Simpson's ouster had left Clark to handle early voting, which begins on Thursday, with only a handful of inexperienced temporary workers.
The local elections office in the past few weeks has seen nearly 5,000 absentee ballot requests come in, said Board Chairman Royce Richardson.
GOP says it prompted Simpson's ouster
The Rockingham County GOP claims credit for Simpson's dismissal, though the reason she was terminated has not been made public by the board due to privacy laws surrounding personnel issues.
County GOP Chairman Diane Parnell last week posted detailed allegations about Simpson's termination online.
In a press statement, Parnell said the GOP reported to board members actions by Simpson that the GOP deemed as partisan and in conflict with her duties as senior deputy director.
Simpson had no comment about the reason she was let go. And state and local election officials did not respond to requests for comment regarding Parnell's claims.
Successful mock elections held
Shortly after she was fired, Simpson said she was concerned about how the office would be able to conduct a planned Oct. 1 mock election.
Sources close to the board said Saturday that  Clark had recently completed two successful mock elections with the support of Laura Dell, a representative from the NCBOE, who was on hand for the tabulation accuracy test.
Board's suspends public comment
Also last week, the local elections board inflamed the group of candidates further by voting to suspend the public comment portion from its meetings until after the Nov. 3 presidential election.
Wally White, a Democrat running for the N.C. Senate District 30 seat, who hand-delivered the request for NCBOE intervention on Oct. 5 said of the move:
"I think it's a shame that a board, whose job is to record citizens' opinions in the form of our votes, would choose to silence those same citizens from speaking in their meetings." 
Ann Brady, a Democrat running for a seat on the Rockingham County Board of Commissioners, also signed the letter to the NCBOE and had problems with the board's public comment decision.
"I do not understand why the board would act to silence those who wish to publicly express their opinions. Public comments were limited to three minutes; certainly allowing comments did not lengthen their meetings significantly.''
Richardson and board members Toni Reece, Jeff Parris, Bonnie Purgason, and Leanna Lawson did not respond to multiple requests for comment.
NCBOE officials did not return phone calls or emails requesting comment.
In addition to White and Brady, candidates Amanda Bell, Democrat for N.C. House, District 65; Kelli Boyte Jones, Democrat for Rockingham County Register of Deeds; Jeff Johnson, Democrat for the Rockingham County Board of Commissioners; Ophelia P. Wright, Democrat for the Rockingham County Board of Education, District 2; and R. Michael Jordan, Libertarian for the school board's District 3, signed the Oct. 5 letter to the NCBOE.
Be the first to know
Get local news delivered to your inbox!