ROCKINGHAM COUNTY — A federal magistrate judge approved a $1.2 million settlement agreement last month in the civil case involving the late Todd Burroughs and employees of the Rockingham County Sheriff's Department and Liberty Mutual Insurance Company.
The lawsuit, settled Jan. 9, did not name the county or the sheriff's department as parties, but rather listed Sheriff Sam Page and Deputy Frank Martin, along with the insurance firm.
U.S. Magistrate Judge Joe L. Webster approved the settlement, which will go to Burroughs' widow Rebekah and their two children.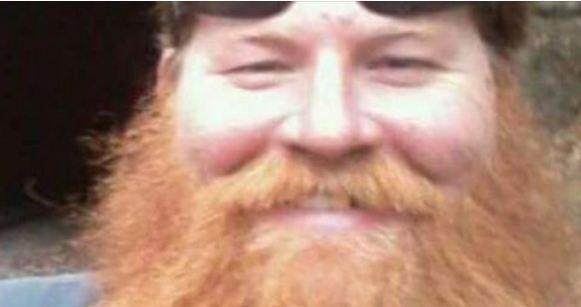 Burroughs, his wife and children were coming home from a family wedding late on May 29, 2016, when deputies Frank Martin and Chase Myers tried to signal Burroughs to stop his pickup. Burroughs instead continued to his home.
When he reached his driveway at 3287 Garrett Road in Stoneville, Burroughs stepped out of his truck, but ignored Martin's repeated commands to stop walking toward the truck bed, according to previous reports.
After walking to the bed and ignoring deputies' warnings to show his hands, Martin shot Burroughs with a stun gun just before Burroughs picked up a can of beer from the pickup and threw it at Martin, reports detail.
The can struck Martin in the torso and he responded with pepper spray to the back of Burroughs' head, according to official records.
Burroughs then retrieved a bottle of water from his truck and Martin struck Burroughs in the right elbow with a steel baton. Burroughs then rushed Martin, slamming him into the pickup and seizing the deputy's baton, according to reports.
After deputies issued several commands to drop the baton, they hit Burroughs again with a stun gun and gave more verbal warnings. Then Martin fired his service weapon three times, hitting Burroughs twice in the chest and once in the hip.
Martin performed CPR on Burroughs until EMS crews arrived. Burroughs' blood alcohol level was 0.20, more than double the legal driving limit, authorities reported.
In May of 2017, the Burroughs family filed a civil action in Rockingham County Superior Court claiming deputies used excessive force. They based their case on the Fourth Amendment, which prohibits unreasonable searches and seizures, and a state tort claim for wrongful death.
Rebekah Burroughs will receive just over $271,000 as part of the settlement, according to court records. Burroughs' son and daughter, both minors, will receive $211,000 each from the suit to be distributed to trust funds.
The Edwards Kirby Law Firm, led by former U.S. Senator John Edwards, who sought nomination as Democratic presidential candidate, and Mark Bibbs, who initially helped the family file the civil claim in 2017, will receive $240,000 as part of a 40% contingency fee in the case. Another $24,000 will go toward costs incurred during prosecution.
Bibbs, who referred the case to the high-profile law firm mid-litigation, was disbarred after pleading guilty on Jan. 28, to criminal contempt, obstruction of justice and four counts of lobbying without a registration, according to the Raleigh News & Observer.
The decision to settle was taken completely out of the hands of county officials and others involved in the case, according to officials.
"I had made it very clear that the county and the sheriff's office would oppose any settlement," said Page, noting he was ready to go to trial on the matter. "The decision was made by (Liberty Mutual) that represents the county and that's totally their decision."
"The Defendants have specifically denied liability and entered into the settlement only to avoid the expenses, delay and the uncertainties of continued litigation," according to the judge's order approving the settlement.
The Burroughs family agreed to the settle in lieu of a trial to gain closure and accountability, lawyers Cate Edwards and John Edwards said in a news release Monday.
Putting together a non-biased jury that does not favor law enforcement would have also been a significant challenge, Cate Edwards said.
"When you are confronted with a case involving law enforcement, you are always concerned about what the jury pool is going to think, because law enforcement officers protect and serve our community," Cate Edwards wrote. "There are a lot of difficult facts in this case that made it an uphill battle. The family is glad to have this chapter closed and they are pleased with the result."
Page and Martin fought the suit based on qualified immunity, according to the defense attorneys' news release.
Martin and Myers are still employed by the Rockingham County Sheriff's Office. Page said they are "doing a good job," and added that he supports his deputies 100 percent.
"I know they are well-trained, well-equipped, well-supervised, and they are good people. In law enforcement in this day and time, it's unfortunate sometimes that there have been situations. But in this particular case, my deputies were found to be justified in their use of force in carrying out their duties, protecting themselves and protecting the public."
Joe Dexter is a staff writer for RockinghamNow.