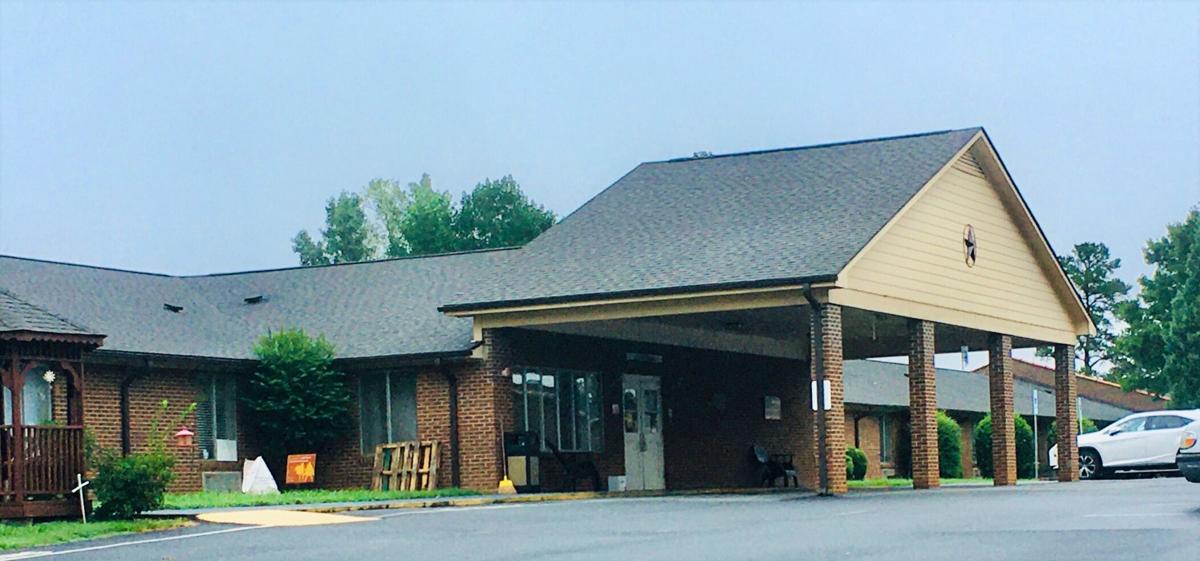 ROCKINGHAM COUNTY — At least two deaths and the majority of the 51 new COVID-19 cases recorded in Rockingham County between last Thursday and Friday are attributed to residents of Jacob's Creek Nursing & Rehabilitation Center near Madison, the county's top health official said.
Estimates from employees and earlier health department statistics had already indicated that about 35 patients and staff at the facility were infected before Friday's new cases. 
  The Rockingham County Department of Health & Human Services did not know the breakdown for infection between residents and staff, however.
And Eden's 112-bed Brian Center Health & Rehabilitation Center has seen 6 deaths and 65 residents test positive for the highly contagious coronavirus, according to a Brian Center spokesman and Susan Young, the county's interim public health director.
Young said in an email that the eight deaths at the two long-term care facilities occurred between Aug. 17 and Aug. 25. Aged between 56-98, all of the patients suffered from underlying medical conditions, said Young, whose agency has recorded 18 COVID-19 deaths in Rockingham County since the start of the global health crisis.
Before the Friday report of the 51 new cases, the county tallied 67 cases between Jacob's Creek and Brian Center.
A spokesman for Brian Center last week confirmed that 19 patients there had become infected with COVID-19, while 13 staff had contracted the virus. This week, the facility reports that of 65 residents who have tested positive for COVID-19, 31 have recovered. Information about staff was not available at press time. 
Subtracting last week's 32 Brian Center cases  from the 67 long-term care cases would leave 35 connected to Jacob's Creek where 160 staff care for 144 residents.
Calls and emails to Shannon Hairston, the nursing home's director, were not returned.
The Brian Center has 201 residents and 98 staff, according to data provided by Young from an Aug. 27 state database.
Brian Center's corporate spokesman Annaliese Impink, Chief Experience Officer, SavaSeniorCare Consulting LLC, however, provided different numbers last week, counting 85 residents and a staff of 102.
And while RCDHHS had record of three Brian Center residents being hospitalized for COVID-19, the agency had no reports of any staff from either Jacob's Creek or Brian Center requiring hospitalization, Young said.
During the first six months of the pandemic, diligent nursing home and health department staff had kept COVID-19 out of the county's long-term care institutions, Young said during a taped interview for a public service video for the county.
And through aggressive contact tracing of nursing home staff, Young said her investigators located the sources of infection for Jacob's Creek and Brian Center.
Brian Center tests staff and residents for the coronavirus once weekly, Impink said. Turnaround time for results is typically 3-5 days, she said.
No testing information was available for Jacob's Creek residents and staff.
County cases have spiked over the past two weeks
Over the past two weeks, the county has seen numbers of hospitalizations skyrocket, as well as deaths, with nine deaths over a nine-day period. Hospitalizations rose to 26 last week, but were down to 23 on Tuesday.
Total cases grew by 30 between Friday and Tuesday, climbing from 798 to 832.
Since, Aug. 21 when cases stood at 686, the county's experienced a 21% hike in illness.
Rockingham's problem with COVID-19 in nursing homes is a problem that's difficult to solve.
Indeed, the highly contagious virus has ravaged long-term care institutions in counties across North Carolina and the nation.
The Centers for Disease Control reports 3,772 nursing home COVID-19 cases and 795 deaths in North Carolina. That works out to an estimated 115 cases per 1,000 N.C. patients and 25.7 deaths per 1,000, CDC statistics show.
The national database has confirmed 188,954 coronavirus cases among nursing facility patients, tallied 115, 158 more suspected cases and recorded 48, 215 deaths of such senior patients since the dawn of the global health emergency.
How we're doing
Since Aug. 4, when Rockingham cases numbered 500, the count is up by 66%.
Of the county's total patients found after 12,023 tests, 58%, or 490, have recovered, according to health officials. Rockingham County is home to an estimated 91,000 people.
Meanwhile, 25%, or 210 patients, are convalescing at home and in quarantine.
Such numbers may be deceptively low, however, public health experts agree.
Infectious disease experts forecast that for every known positive case of COVID-19, there are likely 10-20 times more. And a high percentage of cases— between 25-40%— are likely asymptomatic, meaning a person who is ill and highly contagious may not show symptoms of the disease.
Two known asymptomatic patients are noted in Tuesday's statistics from the RCDHHS.
Health stats show that 420 of the county's coronavirus patients are over 40, while 371 are below. Ages were not specified for 41 patients.
The climb in county cases has surged 134% since cases numbered 356 on July 17.
Statewide, 167,313 people have contracted COVID-19 and 2,702 have died.
Individuals who suspect they might be experiencing symptoms of COVID-19 should call their primary care provider to discuss their health so appropriate steps can be taken to protect themselves and others. Testing sites are available throughout the county.
Concerned about COVID-19?
Sign up now to get the most recent coronavirus headlines and other important local and national news sent to your email inbox daily.