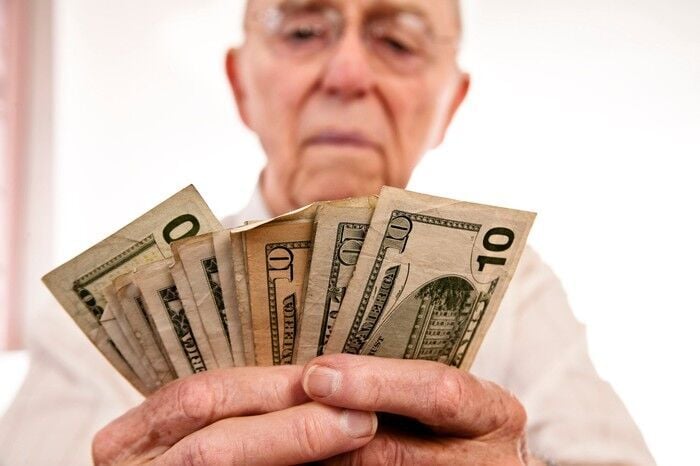 More than 80% of the $322.7 million in federal Lost Wages Assistance funding sent to North Carolina has been paid out, the N.C. Division of Employment Security said Monday.
The latest DES unemployment insurance benefits update had $260.2 million as being sent to eligible claimants as of 10 a.m. Monday.
Recipients of the Lost Wages aid are eligible for up to three $300 payments for the weeks that ended Aug. 1, Aug. 8 and Aug. 15. DES spokesperson Kerry McComber said recipients are getting the entire amount they qualify for in one payment.
The program, created by an executive order from President Donald Trump, is a short-term replacement for the $600 weekly unemployment supplement that was available from mid-April until July 26, when it was allowed to expire by Congress.
To qualify for the Lost Wages payment, applicants must be eligible for at least $100 per week in unemployment benefits from either state or federal unemployment programs and be unemployed or partially unemployed because of disruptions caused by the COVID-19 pandemic.
The program uses $44 billion in Federal Emergency Management Agency money. North Carolina received approval on Aug. 22 for $322.7 million.
The payment breakdown is $116.67 million for the week that ended Aug. 1, $108.51 million for the week that ended Aug. 8 and $95.3 million for the week that ended Aug. 15. Another $2.25 million was provided for administrative expenses.
According to FEMA guidance, "the agency will assess further distribution of funds following the three-week dispersal," state Commerce officials said.
The supplement will end whenever the $44 billion runs out, which is why states approved for the funding are seeking to pay out the money as soon as they can.
With most of the Lost Wages funding distributed, North Carolina exceeded the $7.5 billion threshold in paid state and federal unemployment insurance benefits.
The latest DES report has $1.65 billion, or 21.9%, in unemployment benefits coming from state resources.
The state had $3.85 billion in the state UI Trust Fund when the brunt of the pandemic began to be felt in mid-March.
Legislators said Sept. 2 that between $2.9 billion to $3 billion remains in the fund. The third round of COVID-19 relief legislation that Gov. Roy Cooper signed into law adds $87 million to the fund.
The bulk of payments, at $4.75 billion, came from the $600 federal weekly supplement.
About 69% of claimants, or 882,281, have been approved for benefits, while 28%, or 350,255, were determined to not be eligible.
The left-leaning N.C. Justice Center has said the state's economy has been losing about $350 million each week since the expiration of the $600 federal supplement.
Since mid-March, 1.27 million North Carolinians have filed a combined 2.26 million state and federal jobless claims. That includes a combined 13,202 from Friday through Sunday.
Some people have been required to file a second claim — after being determined to be ineligible for initial state benefits — in order to qualify for federal benefits that often include extended state benefits.
About 29.6% of the 4.29 million North Carolinians considered in the state's workforce as of mid-July have filed a state or federal unemployment claim.
Be the first to know
Get local news delivered to your inbox!