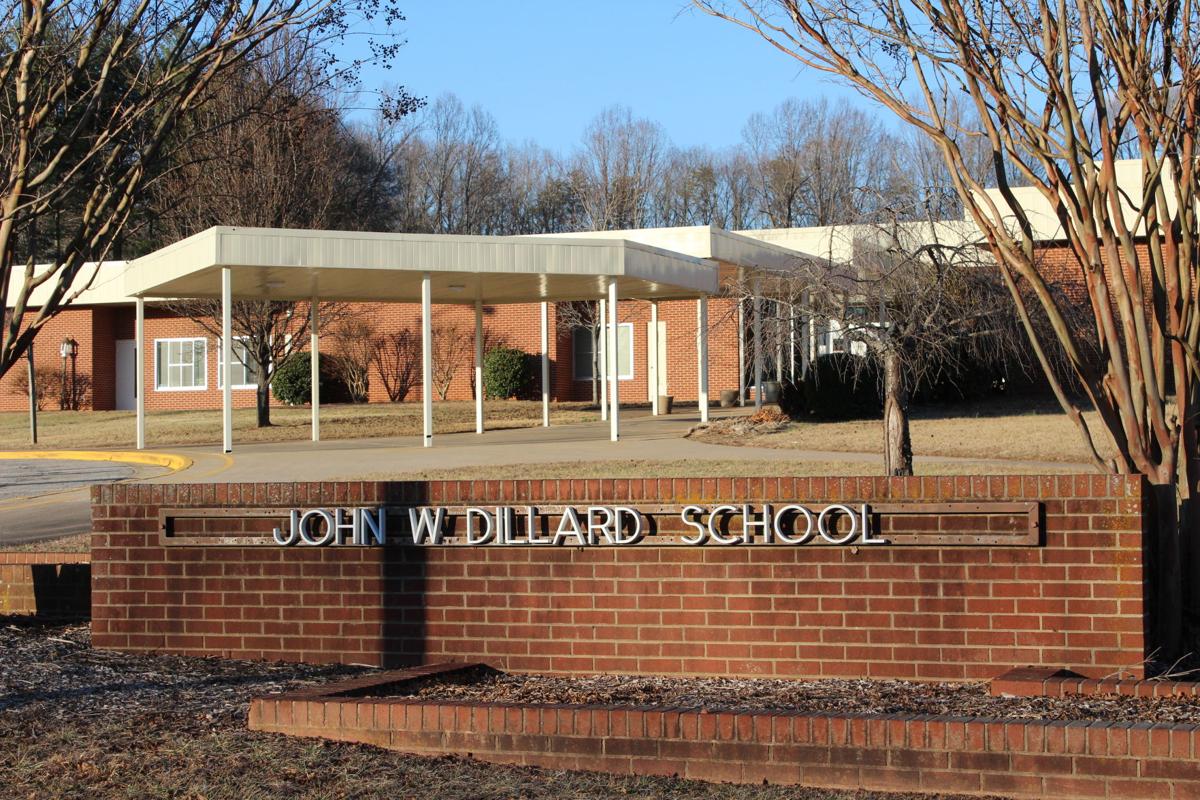 EDEN — Rockingham County Schools officials are closing in on a new name for the newly merged Dillard Elementary School and New Vision School of Math, Science and Technology.
Based on the results of a poll of family, staff and the community, as well as a survey of students, the name "John W. Dillard Academy" came out as the number one choice. 
The school board has not voted, however, and will consider the top two options from each group surveyed. 
The board will put the decision to a vote in June.
Community poll results
After receiving more than 115 name proposals in a February survey, school officials selected what they considered the most realistic options for renaming the school and posed the question again in a community poll.
All five proposed names featured the name John W. Dillard and rebranded the school as an academy.
Throughout the renaming process, Superintendent Rodney Shotwell has remained committed to keeping Dillard's name.
"There have been a lot of African American schools named after Booker T. Washington, Mr. Dunbar, Charles Drew, but when you have a building that's named after somebody who taught and gave 41-plus years in the district and you still have people who are still impacted by that, it makes it a little bit more special than even some of the national names that we see on multiple schools throughout the country," Shotwell said at the May 21 school board work session.
The poll yielded 1,038 responses.
John W. Dillard Academy soared to the top with 444 votes or 42.8 percent of the vote.
John W. Dillard STEAM Academy, the second choice, came in about 110 votes behind with 331 votes or 31.9 percent.
The STEAM name is an acronym for science, technology, engineering, arts and mathematics, all of which would receive special focus at the school
John W. Dillard Academy of Math, Science and Arts followed about another 140 votes down with 192 votes or 18.5 percent.
John W. Dillard Community Academy received only 37 votes or 3.6 percent.
John W. Dillard Western Rockingham Academy came in last with 34 votes 3.3 percent.
Most of the respondents on this survey were either in the parents/grandparents category, totaling 408 votes, or members of the community, totaling 412 votes.
Rockingham County Schools staff also participated, casting 117 votes.
Students responded with 126 votes.
Student survey results
After reviewing the results of the community poll with the school board on May 7, school officials conducted another survey of just 3rd and 4th graders from both schools.
"I had some parents from both schools saying, 'See what the kids have to say,'" Shotwell said. "The reason that we went out to 3rd and 4th graders was because they will be the leadership at the new school next year as 4th and 5th graders."
On May 14, Shotwell and Director of Elementary Education June Nealy went to both schools and surveyed the two grade levels.
"All the students surveyed were asked to give any ideas they might have about the name of the new merged school while acknowledging Mr. Dillard's legacy," Shotwell said.
If a student preferred, they could vote on one of the five names out forth in the community poll instead of proposing their own.  
The student survey yielded 171 responses.
Yet again, John W. Dillard Academy rose to the top with 48 votes or 28.1 percent.  
New Dillard followed as a close second with 45 votes or 26.3 percent.  
John W. Dillard of STEM received 25 votes at 14.6 percent. 
Dillard's Vision received 17 votes at 9.9 percent.
The 20 other suggestions all came in with four votes or less, but included ideas such as Lightning Dragons, Dillard's Smarts and All Academy, Jefferson Academy, New Stars, The Cats, and Rockingham County Elementary Dillard New Vision Rockingham Academy for Kids. 
One student even proposed Dr. Shotwell Academy.
"Just like you have with write-in votes saying Mickey Mouse, one of them decided they wanted the academy with my name in it, and that's not following the rules, but I just wanted you to know I showed you everything," Shotwell said to the board.
What's next?
After discussion, the board agreed to consider the top two choices from each group survey and bring those options to the board for a vote in June.
Members of the board, however, also noted that the name John W. Dillard Academy came in first in both categories.
John W. Dillard STEAM Academy came in second in the community poll and New Dillard came in second in the student survey.
This merger follows the school board's December vote to allow Dillard students to remain at their facility as the New Vision school program moves in.
Contact Justyn Melrose at (336) 349 -4331, ext. 6140 and follow @JMelrose_RCN on Twitter.