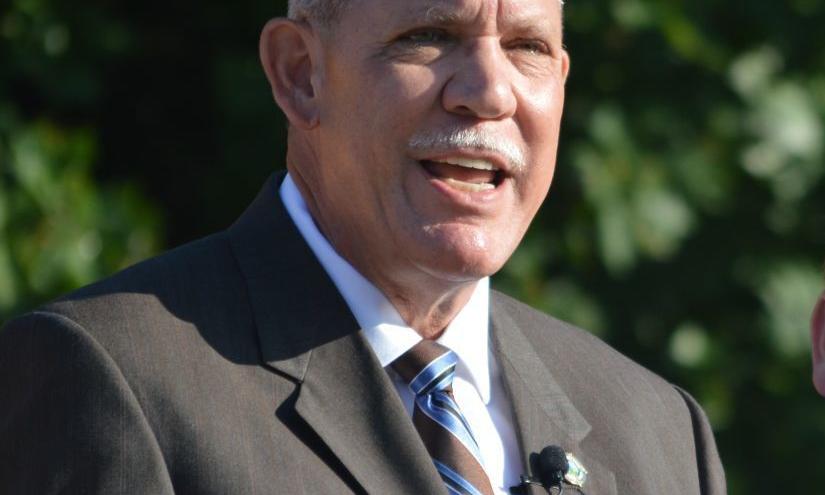 WENTWORTH — With county drug overdoses surging during the pandemic, officials and community leaders are trying to stem the tide of opioid abuse, a longstanding issue they believe is exacerbated by the COVID-19 health crisis.
Drug overdose calls more than doubled during the pandemic, compared to the same time frame last year, according to statistics kept by the Rockingham County Sheriff's Office. From March 1-July 31, 2019, authorities responded to 41 suspected overdose calls. This year, the number rose to 91 during the same time span.
Between March 1 and Aug. 5, 2019, Rockingham County EMS administered 111 doses of Narcan — an overdose medication — to 74 patients, said agency spokesman Justin Stewart. First responders have administered 212 Narcan doses to 143 patients in Rockingham County during that same time frame this year.
Rockingham County Sheriff Sam Page said drug abuse and mental health problems often coexist, a relationship compounded by the stress of recent stay-at-home orders.
"Required isolation during the COVID-19 crisis has probably played a part in the increase in suspected overdoses as opposed to the same time last year," Page said in an email. "Some folks may feel alone. Others may simply have no other outlets to focus their attention on."
Isolation, depression, fear of getting sick and anxiety over unemployment could also contribute to the department's increased call load from people struggling with drugs, Page said.
Rockingham County is no stranger to drug problems, particularly opioid abuse. The N.C. Department of Health and Human Services reported 74 opioid overdose emergency department visits in Rockingham County as of July 15. That's up from 51 visits from January to June in 2019.
The county of about 91,000 was also classified as an "opioid high-risk" county in a 2019 study published by the Journal of the American Medical Association. It's one of 41 counties in North Carolina with the classification.
However, there is "overall success" in Rockingham County with regard to the opioid epidemic, Stewart of RCEMS said. The death rate due to suspected opioid overdoses has declined. While there were 25 opioid overdose deaths in Rockingham County in 2019, there have been only nine thus far this year, Stewart said Wednesday.
He attributes the decline to EMS workers and law enforcement having more training in the administration of Narcan, which they all carry in first reponse vehicles.
The county also saw doors open for its first treatment center in October when ALEF Behavioral Group established its first facility in Eden.
Law enforcement agencies offer drug take backs and drop-off box locations, as well, for people seeking to remove drugs from their homes.
And treatment providers, community leaders and law enforcement are partnering to create a county opioid task force dedicated to awareness, prevention and treatment.
Most recently, the task force launched a pilot program called the post-overdose response team. Composed of peer support treatment providers and a plainclothes officer, the group follows up with overdose patients 48-72 hours after an incident to provide information and encourage addicts to pursue treatment.
Reidsville Police Department launched the trial team July 1. By last week, they'd made contact with four people, said Jeff Pruitt, RPD's opioid safety program coordinator. Pruitt hopes to take the program county-wide with increased participation from treatment providers.
It often takes six or seven visits with a patient before they take the initial step into treatment, Pruitt told the Rockingham County Board of Commissioners during their regularly monthly meeting on Monday. The real difference is made by offering drug abusers one-on-one contact.
"A peer support specialist is someone who has the knowledge, probably first- hand knowledge, of what has happened to that individual," Pruitt said. "You've got someone who has the sympathy and empathy that can work with that individual. We're not just handing something to someone and walking off; there's somebody there who can talk to them. We gotta show that we care."
"Courts, the mental health system, medical professionals, addiction clinics, law enforcement, our faith community leaders and others must partner to help those persons dealing with drug and alcohol addiction in Rockingham County," Page said. "Law enforcement involvement alone is not the answer. Addiction and recovery is a long-term personal, family and community commitment."