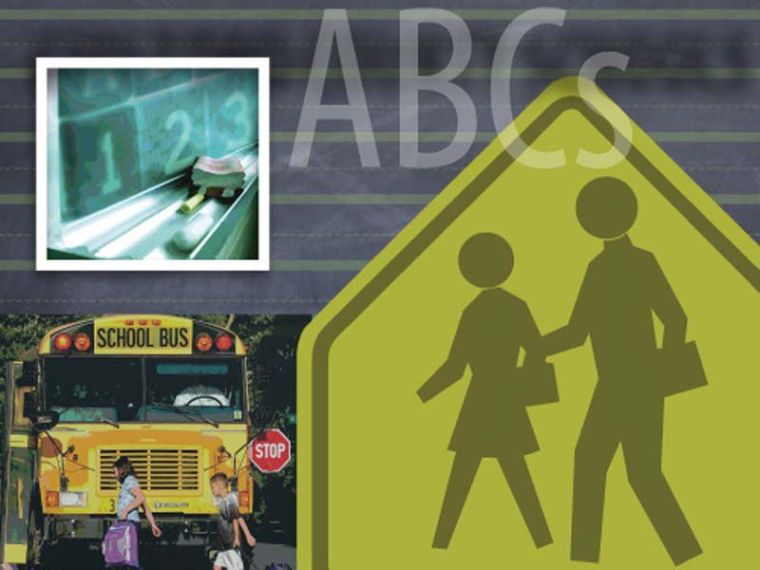 EDEN — The Rockingham County Board of Education on Monday voted in favor of continuing a study into student assignment scenarios and beginning a study into transportation costs. These studies will inform the board's discussion around redistricting and possible school closures.
The Operations Research and Education Laboratory at North Carolina State University already provided research into school capacity as compared to enrollment for each school as part of the Integrated Planning for School and Community Study in Rockingham County conducted over this past year.
The IPSAC study found that a majority of the county's schools are underutilized, with 17 of 23 schools, not counting Rockingham Early College High School, at 80 percent capacity or less.
This data informed conversations around closing Draper, Dillard and/or South End elementary schools to cut costs for the financially struggling district.
At Monday's meeting, the board approved two five-month contract agreements with OREd to continue studying this issue for a total of $8,000. 
For $3,000, OREd will continue the Limited Optimization Study which will provide additional student assignment optimization scenarios, according to Assistant Superintendent of Operations and Logistics Sonja Parks. This includes School Planning Support Services.
For $5,000, OREd will conduct a Transportation Cost Impact Assessment, which determines the bus miles traveled and transportation costs for the assignment scenarios.
"Our community has stated to use that they'd like for us to look at the transportation costs of our scenarios and so that's what this $5,000 would do," Parks said. "… They have all the (software) and all that information so they'll be able to run some scenarios to make sure that we're looking at cost-effective decisions."
Parks said the school district cannot determine those costs internally as RCS does not have the software.
"This information is important to us simply because we're the ones who would make the final decisions in terms of the redistricting," said Board Chair Amanda Bell. "We cannot do it in an effective way if we do not have the information we need in trying to evaluate how much it is going to cost to run a bus from Reidsville all the way over to Monroeton."
While the contracts were approved, Board Member Brent Huss voted no and Board Member Lorie McKinney absent.
"The next steps will be to finalize those scenarios and do public hearings—we need to do that part so OREd needs to be a part of that—and then the board will make the final decision for our redistricting plan," Parks said.
This new contract would run from July through December 2017.
Discussions around school closures were sparked by a need for RCS to cut about $4.2 million.
The school system expects a decrease in state funding with the decrease in student population within RCS.
According to data from the North Carolina Department of Public Instruction, average daily membership in Rockingham County schools has gone down each year over the last several years.
The district also expects retirement and health rates to increase, putting further pressure on the school system's budget.
The IPSAC study found that across the school system, RCS has a capacity of 16,217 students, but only 12,353 students are enrolled, meeting 76 percent of the district's capacity.
The three elementary schools with lowest enrollment-to-capacity percentages are Dillard at 44 percent, Draper at 45 percent and Lincoln at 59 percent.
Based on the numbers presented at the May 16 board meeting, closing Draper, Dillard and South End would save RCS about $1,305,909, accounting for cut positions at those schools and the added costs of relocation.
Those savings would equal about 31 percent of the proposed $4.2 million in cuts.
For more information on OREd studies at Rockingham County Schools and redistricting options and maps, visit www.rock.k12.nc.us and click on RCS Pathway to Transparency.
Contact Justyn Melrose at (336) 349 -4331, ext. 6140 and follow @JMelrose_RCN on Twitter.