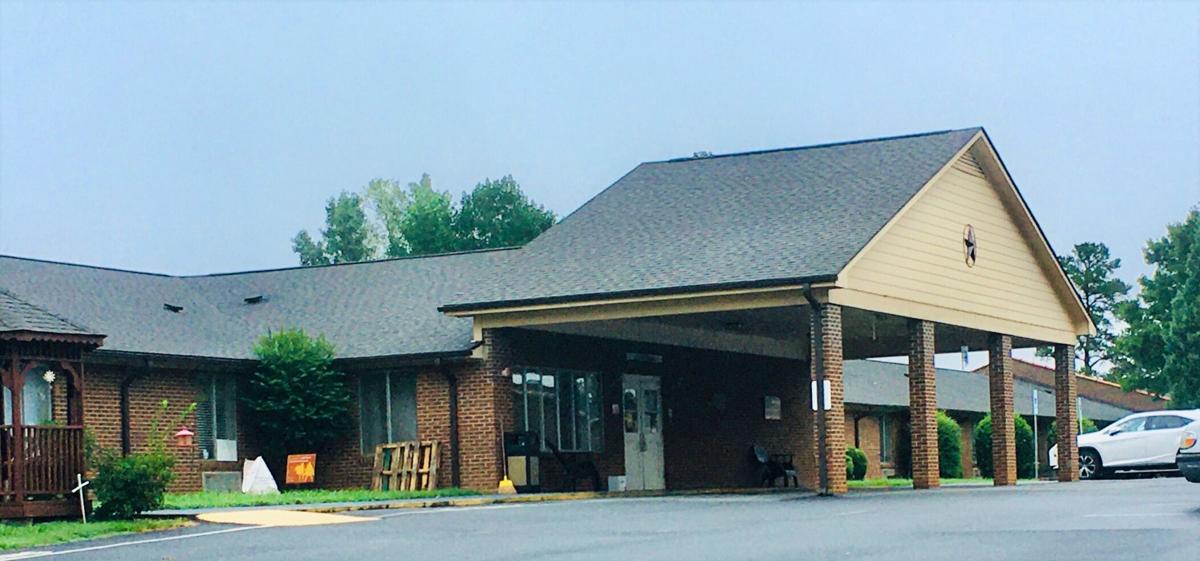 WENTWORTH — The 20th Rockingham Countian died of COVID-19 over the weekend and cases rose by 60 between Friday and Tuesday.
The latest victim of the coronavirus was aged between 60-70 and suffered from underlying medical conditions, health officials said.
Hospitalizations in Rockingham shot to a pandemic high of 34 over the weekend, but were down to 24 by Tuesday when the county's patient roster reached 1,082. 
The county's elevated 9% positive rate held for the third week, while statewide the infection rate has dropped to around 5.6%.
Public health officials measure a region's relative health by assessing its percent positive rate.
And a community's coronavirus incidence is only considered manageable when the percentage of individuals tested who are COVID-19 positive is 5% or below. 
As two nursing homes continue to see some increase in infection, nearly 60% of the county's patients have recovered from the highly contagious virus, according to the Rockingham County Department of Health & Human Services.
Meanwhile, about 32% are battling the virus and in quarantine.
Last week saw a climb of 112 new COVID-19 cases, and local health officials said they are still bracing for a possible infection surge in the wake of the recent Labor Day holiday.
Citizens' reluctance to comply with social distancing rules, such as mask wearing, is a big part of the infection rate problem, according to Susan Young, the county's interim public health director.
Young, whose contact tracing team must track the spread of infection, has made recent pleas for Rock residents to don their masks and refrain from gathering in large groups. 
Cases are highest in Reidsville, Eden and Madison, Young has said. But "there's not a corner of Rockingham County that has not been touched by some COVID infections,'' she said during a recent broadcast of "Rockingham County 411," a public service video produced by the county. 
Over the past month, the coronavirus has ravaged two area nursing homes, infecting both residents and staff. And the bulk of recent county hospitalizations are patients from the long-term care facilities, Young said via email.
An estimated 100-plus residents and staff at Jacob's Creek Nursing and Rehabilitation in Madison have battled the virus. At least two residents have died from the 170-bed facility, health department records show.
Eden's Brian Health & Rehabilitation Center reports nearly 100 cases between patients and staff. Eight of the 112-bed facilty's residents have died. The Brian Center serves 85 residents with 102 staff, a company spokesman said. 
During the past two weeks, Jacob's Creek and Brian Center have sought to mitigate staffing shortages by sending some patients to sister facilities and other agencies, Young said during the broadcast.
 And as cold weather of fall and winter and flu season approach, the community could see more COVID-19 outbreaks, health officials caution.
A look back
Between Aug. 4, when cases numbered 500, and Tuesday, coronavirus infections rose by 116.4%.
Cases have grown by 204% since July 17 when the count was 356. 
Since June 23, when the county had 177 patients, cases have soared by 511%. 
The county of 91,000 has conducted 12,273 tests to date. 
Infectious disease experts caution that there may be many more infected patients than are tested. They forecast that for every known positive case of COVID-19, there are likely 10-20 times more. And a high percentage of cases— between 25-40%— are likely asymptomatic, meaning a person who is ill and highly contagious may not show symptoms of the disease.
Health stats show that 591 of the county's coronavirus patients are over 40, while 449 are below. Ages were not specified for 42 patients.
Statewide, 185,781 people have contracted COVID-19 and 3,060 have died.
Individuals who suspect they might be experiencing symptoms of COVID-19 should call their primary care provider to discuss their health so appropriate steps can be taken to protect themselves and others. Testing sites are available throughout the county.
Concerned about COVID-19?
Sign up now to get the most recent coronavirus headlines and other important local and national news sent to your email inbox daily.