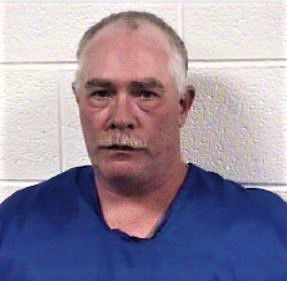 ROCKINGHAM COUNTY — Working in conjunction with Homeland Security Investigations, Rockingham County Sheriff's Office investigators arrested a Summerfield man and charged him Tuesday with sexual exploitation of a minor.
John Robert Davis, 51, of 211 Monarch Road, faces two counts of third-degree exploitation of a minor in the ongoing investigation, according to a news release from the Kevin Suthard, spokesman for the sheriff's office. 
Such a Class H felony charge means that an individual is thought to have knowingly possessed material that contained a visual representation of a minor engaging in sexual activity, according to a North Carolina statute.
Held in the Rockingham County Detention Facility in Wentworth on a $75,000 secured bond, Davis could face up to six months of community punishment or a more stringent sentence if he has a prior criminal history. It is not known whether he will face federal charges brought by the Department of Homeland Security. 
Davis is scheduled to appear in Rockingham County Superior Court on July 6.