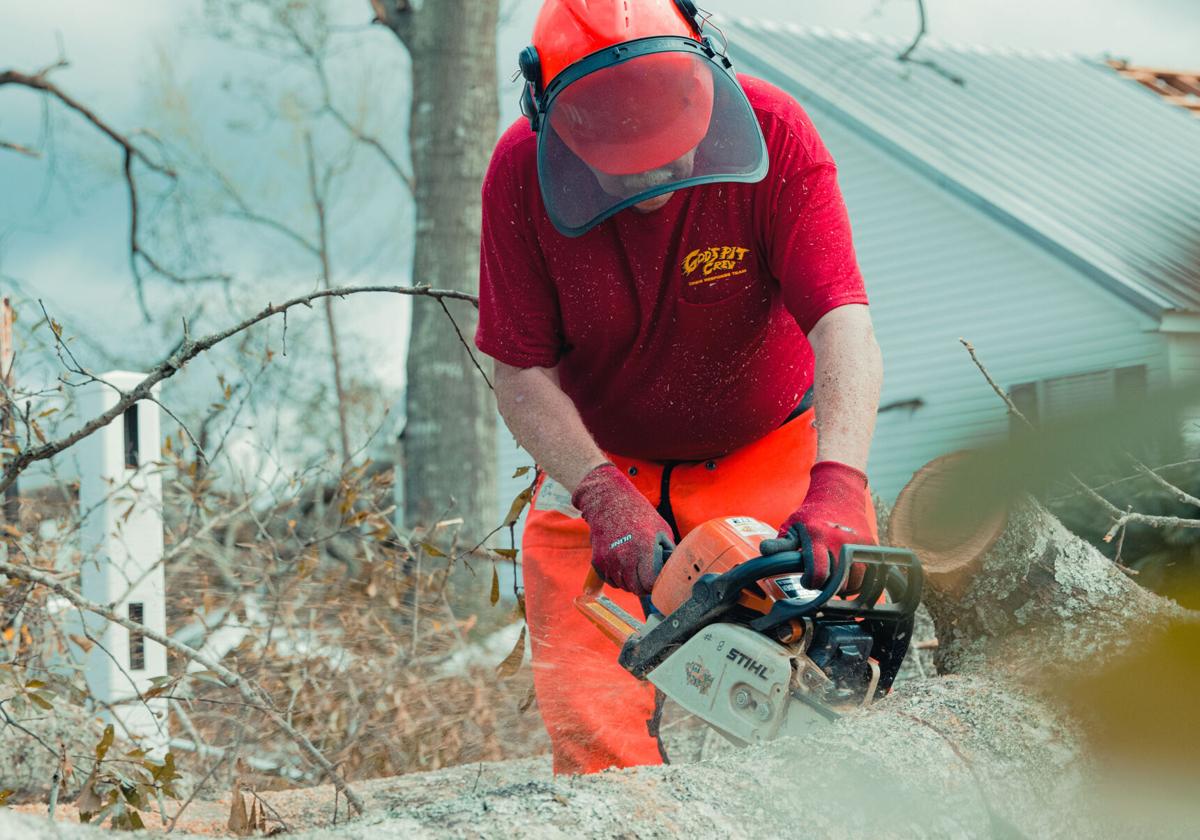 As volunteers from God's Pit Crew neared southwestern Louisiana a few days after Hurricane Laura delivered a near catastrophic blow to the Gulf Coast, they faced an immediate problem.
They couldn't get through the roadways.
Nearly every power line was down in the highways and "thousands upon thousands of trees" laid splintered on the way in, said Randy Johnson, founder and president of the Danville-based disaster relief organization. 
The team "literally had to cut their way into Lake Charles when they arrived," Johnson wrote in an email to the Register & Bee.
The Category 4 hurricane made landfall on Aug. 27 just south of Lake Charles with 150-mph winds in some areas. The storm tossed vehicles on their sides and left homes in ruins. Lake Charles, with a population of about 78,000, was among the hardest hit areas.
"The devastation is awful, it's overwhelming," Johnson said.
Much of Lake Charles had no power or running water after the storm.
A team of local volunteers handed out supplies and helped families clear debris, put tarps on roofs, and cut and clear downed trees, according to Shane Brogden, spokesman for God's Pit Crew, an organization that's been around since 1999.
Compounding problems, the coronavirus pandemic adds a new wrinkle to the relief efforts. 
"It has impacted everything we've done, and it has been challenging," Brogden wrote. 
When the group of about 20 volunteers left Danville heading to Louisiana, God's Pit Crew conducted health screenings and temperature checks. While working in the field, the nonprofit organization monitors everyone's health.
They also have multiple truck drivers shuttling loads of supplies back and forth who undergo the same screenings.
While the number of those helping out in Louisiana is about average, COVID-19 worries meant reducing the number of volunteers to assemble the group's signature Blessing Buckets in Danville. These buckets are filled with items like toilet paper, snacks, bottled water and soap, and distributed to those facing disasters.
Normally, God's Pit Crew has several hundred volunteers — described as the "heartbeat of our ministry" by Brogden — at an assembly session. Now that's down to just a handful of helpers tasked with putting the items in buckets so they can be shipped out to areas in need.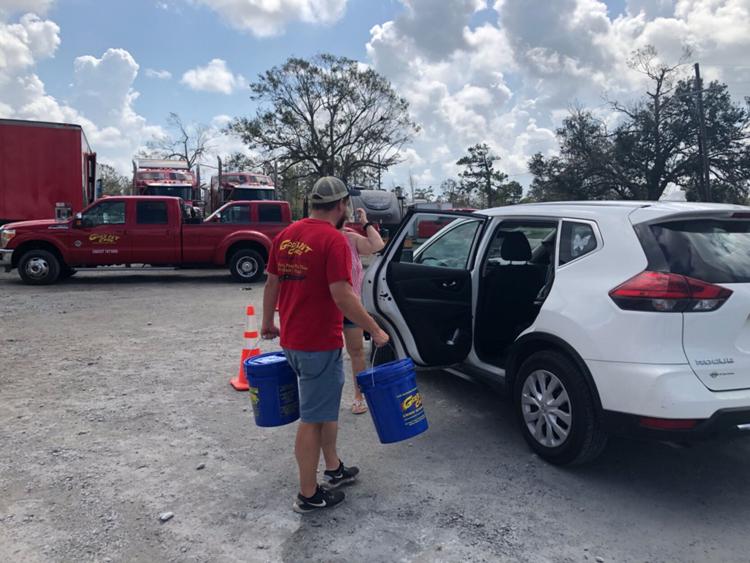 Back in Lake Charles, the residents praised efforts by God's Pit Crew, including one person who used to live in Southern Virginia.
"As a Lake Charles resident and former Danville resident, I'm very grateful," said Caleb Pitcher.
Roy Young was able to get a hot meal at a God's Pit Crew site in the LeBleu Settlement, a rural community of Lake Charles.
"These people are out in the heat and humidity doing God's work ministering to all of us," he said.
Over the course of more than 20 years, the Danville group has responded to 130 major disasters in 27 states and 13 counties, Brogden said.
Right now God's Pit Crew is turning to the community for both monetary donations and general supplies for Blessing Buckets to help in the relief efforts and the flow of tractor-trailers on the road. The monetary donations allow the group to purchase items for the Blessing Buckets in bulk.
Wilborn is the assistant editor for the Danville Register & Bee.
Be the first to know
Get local news delivered to your inbox!