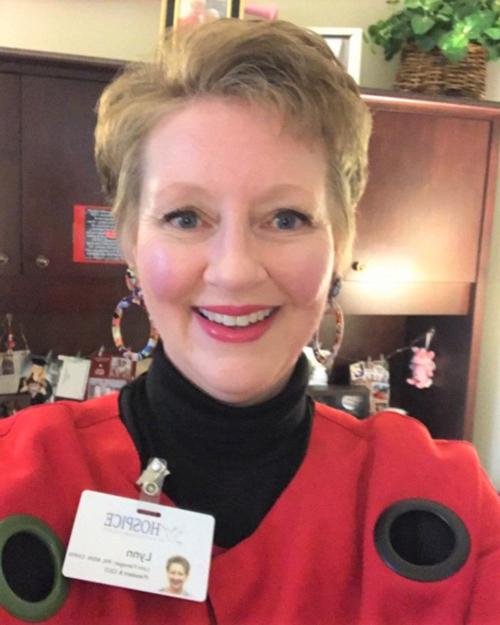 I have had the privilege of providing end-of-life care at Hospice of Rockingham County for nearly 18 years. Our hospice team is accustomed to providing holistic care — physical care, emotional care and spiritual care — to the patient and family. It is what we feel called to do. We strive daily for excellence as we care for others and now I am asking you to do the same.
Rockingham County citizens prove to us daily that caring for others is a calling for many. When compassionate people provide our agency with donations — financial and in-kind (e.g. medical supplies, cleaning supplies, homemade masks, etc.) — I always tell them, "You are helping us care for people that we have not even met yet." We absolutely could not do it without community support. It is the ultimate in paying it forward, in my opinion.
Now, as a community, we are being called to care for each other simply by wearing a mask. Yes, I realize how controversial this small action has become and everyone has a right to their opinion. Knowing how hard our staff is working to protect our patients, their families, our visitors to the Hospice Home, and our co-workers, I have grown weary of the excuses not to wear one. I have heard "It's too hot," "It's uncomfortable," and "They don't work" — just to name a few.
No one has ever said that wearing a mask will cure Covid-19, but masks are proven to slow the spread of the virus.
I am inviting everyone to participate in the holistic care of one another by wearing a mask in public. This would help care for others physically by slowing the virus and it would definitely help care for others emotionally.
When you choose not to wear a mask, you are keeping patients in assisted living facilities and skilled nursing facilities from seeing their friends and family. Can you imagine not being able to see your family members since March? A lot of these patients have been confined to their rooms in the facilities, as no group activities have been able to take place. You can help by wearing your mask.
If your church family is an important part of your life, can you imagine having that support system reduced to watching services online only? That is what has happened to folks with compromised immune systems and those in high risk categories when everyone at church does not wear a mask. We can help care for others emotionally and spiritually by simply wearing a mask and including everyone at church.
Losing a loved one during this season of Covid-19 is especially hard because the typical support a family receives is not possible. There is no opportunity for groups of people to gather in the home or for visitation at the funeral home; there is no option for a "normal" funeral to allow friends and family to support each other and say their final good-byes. Caring for others by simply wearing a mask for a while could change that.
If none of the examples above apply to you, consider yourself blessed. I would encourage you to take that blessing and pay it forward. Wear your mask in public to protect others. Put self aside and provide others with the same consideration, compassion and love you would like to have provided for you.
It really is that simple.
Lynn P. Flanagan, RN, MSN, is president and CEO of Hospice of Rockingham County, Inc.
Catch the latest in Opinion
Get opinion pieces, letters and editorials sent directly to your inbox weekly!