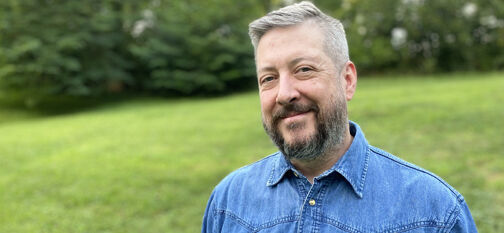 I'm a fan of the space program, but I don't yet work for NASA no matter what my T-shirt says.
I was standing with a group of people at a social gathering. This was 2019 PC (pre-COVID), when standing with a group of people at a social gathering was not frowned upon. And even if it was, at least you could see the frowns because no one had to wear a mask to survive.
It was early fall and the weather was still warm. I was dressed casually in a pair of slip-on shoes, shorts and a worn navy blue T-shirt with "NASA" written on it in the familiar font. I picked the shirt up somewhere for five bucks, so this was far from a high quality garment.
A fellow I didn't know approached, pointed at my chest and said, "Do you work for NASA?"
My first reaction was to say yes. I figured I knew enough about space to fake it. I was just 4 ½ years old when Neil Armstrong set foot on the moon, but I have memories of watching it on TV. Those memories include a monster attack so I may be getting it confused with a Saturday afternoon movie on Shock Theater around that same time.
Even today, if someone stopped me on the street and said, "Scott, what are the latest outer space headlines?" I would eventually stop pepper spraying him and answer in an authoritative manner.
For one, Russia this month claimed Venus as a "Russian planet."
Dmitry Rogozin, head of the Russian space corporation Roscosmos, told reporters that at an international expo in Moscow.
"We think that Venus is a Russian planet, so we shouldn't lag behind," he told reporters. "Projects of Venus missions are included in the united government program of Russia's space exploration for 2021-2030."
One mission, according to Russian propaganda, will include a shirtless Putin strapping a saddle on a rocket, riding it to Venus and planting a flag in the name of Mother Russia.
Closer to home, U.S. space officials said a project called Artemis will put a man and woman on the moon by 2024 if Congress approves $3.2 billion for a new landing system. The sticker price could be offset by how much the dealer will give them for the old landing system.
My second reaction when this fellow pointed at my chest and said, "Do you work for NASA?" was to think, "That's a dumb question."
Had I been in Cape Canaveral in a pressurized space suit, it would have been a good question. But I was in Western North Carolina in a faded NASA T-shirt and shorts.
I wondered if he ever approached a guy in Walmart wearing a Panthers jersey and asked him what position he plays.
Or if he asked a dude in a Rolling Stones T-shirt what Keith Richards is really like.
"No," I told him. "I don't work for NASA."
"What is it you do?" he asked.
"I work for the newspaper," I said.
He looked even more disappointed.
"That's rough," he said. "I heard newspapers are having a hard time financially these days. Some even going out of business."
There's nothing like standing with a group of people at a social gathering discussing the impending doom of an industry to which you have devoted your life.
"We're still hanging in there," I said. "But if things do go belly up, I'm actually thinking about hiring on with NASA. They're a fine outfit. Rockets, space and whatnot.
"Good luck to you," he said,
"Thanks. I figure I'm a shoo-in," I said. "I mean, I've already got the shirt for it."